Worse things may happen when you are on the go with your laptop and there's no Wi-Fi internet access or it's too slow to browse the internet. Thanks to the Android, you can now create Wi-Fi hotspot on Android phones to further connect it with your laptop or any other devices. If you have an Android smartphone that uses mobile data to connect the internet, then it is possible to turn your phone into a portable Wi-Fi hotspot using the 2G, 3G or 4G data available on your phone to access the internet.
Unfortunately, non-cellular tablets cannot support Wi-Fi hotspot with the internet as they do not have mobile data available on it. Here's our guide that shows you how to create Wi-Fi hotspot on Android smartphone.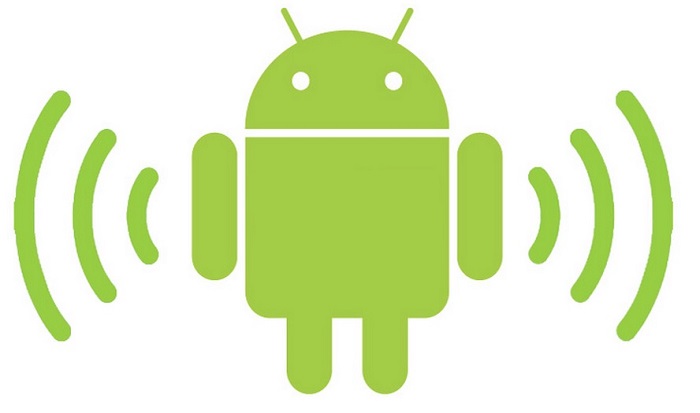 Note: Keep an eye on your data usage as the devices connected to the Wi-Fi hotspot will easily hit your mobile data cap depending on your web activities and you will end up paying unwanted data charges.
How to create Wi-Fi hotspot on Android phones
You can easily create a Wi-Fi hotspot on Android phones. Android system supports a native feature that helps you to configure and setup a Wi-Fi hotspot which uses your mobile data to connect to the internet. Follow the steps below to setup a W-Fi hotspot on Android:
Step 1: Open Settings from the homescreen on your Android (I used the shortcut method to open the Settings menu by swiping the notification bar). As the user interface is from a stock Android, the steps are quite similar to all the Android smartphones.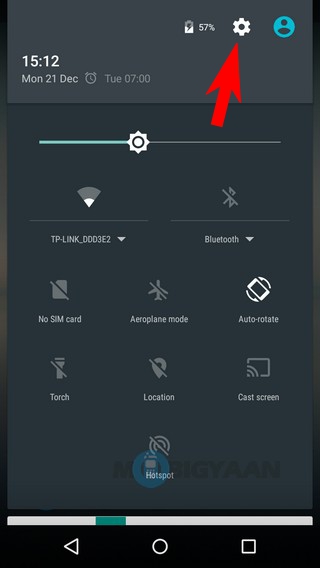 Step 2: Tap More option in the Settings menu.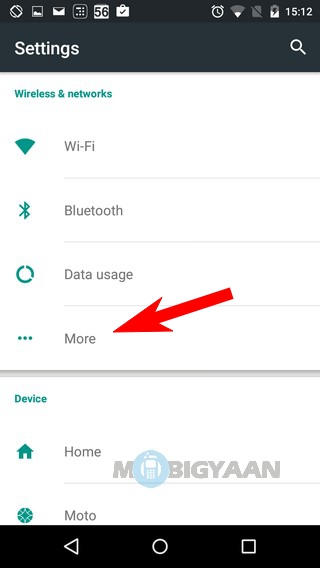 Step 3: You will see a few options like Aeroplane mode, NFC, Mobile networks, and other settings. Find 'Tethering & Portable Hotspot' and tap on it.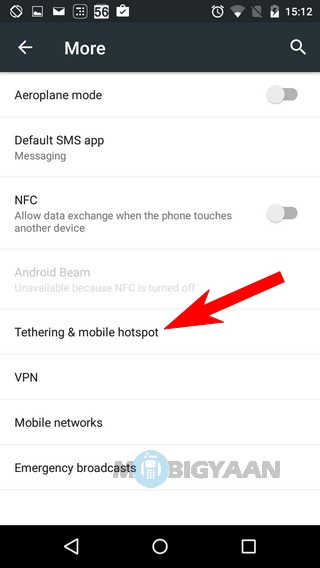 Step 4: On the next screen, Tap on Set up Wi-Fi hotspot to configure the hotspot settings (hotspot name, password, and other settings).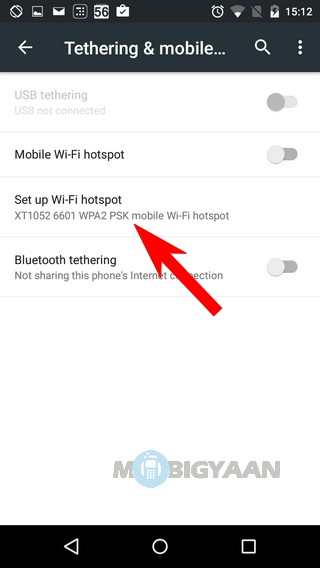 Step 6: Enter a name of your Wi-Fi hotspot, security, channel and password. I recommend you to just change the name and the password for your understanding. Tap SAVE.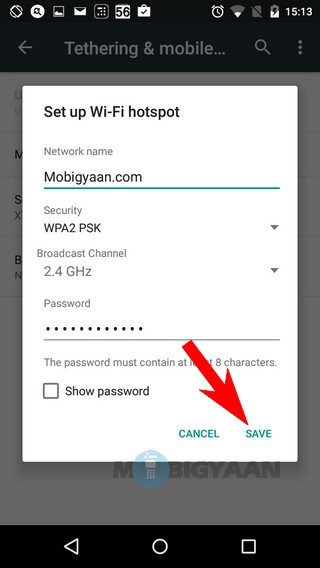 Step 7: Now turn on the slider 'Mobile Wi-Fi hotspot' which will create Wi-Fi hotspot on your Android smartphone.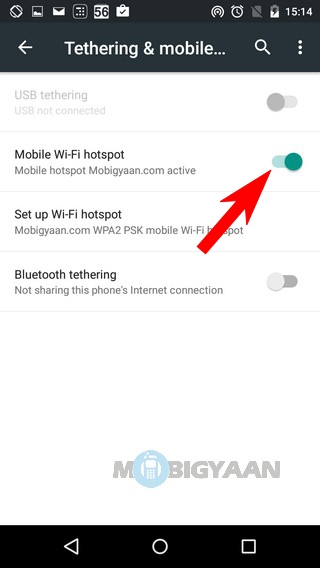 When the mobile hotspot is active, you will see an icon in the notification bar. Connect your laptop or any other Wi-Fi enabled devices to the Wi-Fi hotspot you have just created. Enter the name and the password to connect. To stop the active hotspot, just repeat the process and turn off the slider. Don't forget to turn off the mobile hotspot when you're not using it.
Ask anything related to this guide in the comments. Find more tutorials on our How-To Guides.