We all like to see different types of videos on YouTube. YouTube is the first choice of many be it movie trailers, game trailers, launch events, EDM concerts, cat videos (yes, people are actually crazy for cats), educational videos or some NSFW stuff (well, if you know what we mean). Yes there are many other video streaming sites as well but YouTube is the first name which comes to your mind. Isn't it?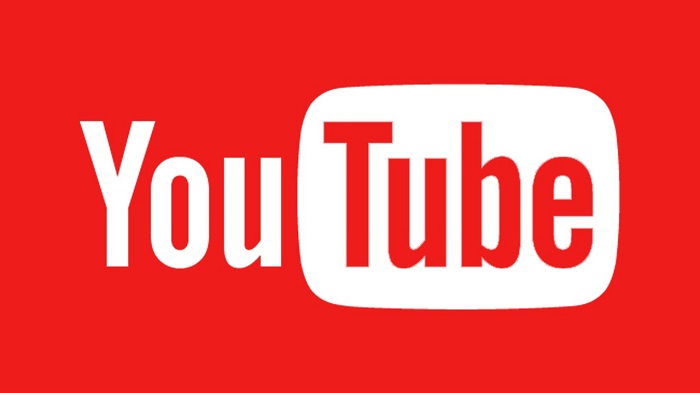 YouTube is good for searching and watching the videos you want, but what if you don't want others to see what you searched for. Just because you don't want others to see your search history doesn't mean you searched for something wrong, there's something like privacy and we completely agree with you on that. What if we told you that you can delete your search history on YouTube? Yes, it's possible. In this guide we show you how you can delete YouTube search history on Android.
How to delete YouTube search history on Android
Step 1: The first and foremost thing to do is to update the YouTube app. As soon as you open the YouTube app you will see a magnifying glass icon at the top-right corner of the app screen. Upon tapping on it you will be taken to the search bar where you will see a list of videos you have searched for.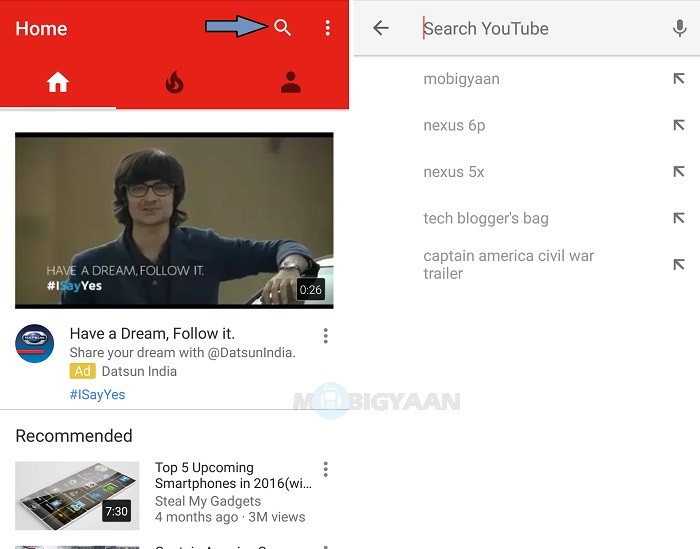 Step 2: Now, go back to the main screen, tap on the three-dot menu icon which is next to the magnifying glass search icon. Upon tapping the three-dot menu icon you will be presented with four options – Settings, Privacy policy, Help & feedback, Sign in. Tap on Settings option and then tap on the Privacy option.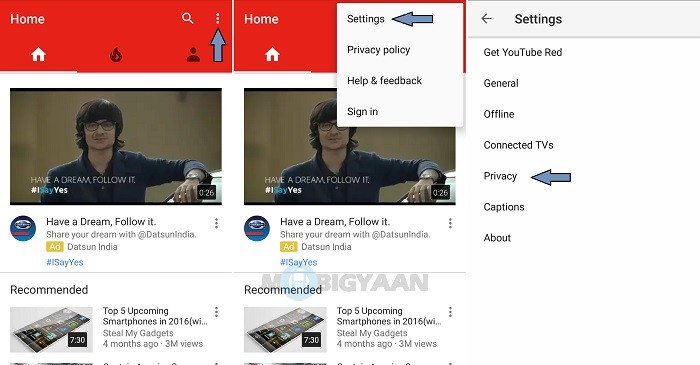 Step 3: Upon tapping on the Privacy option you will be taken to more detailed Privacy settings. Tap on 'Clear search history' to clear all the searches you made in the YouTube app. Tapping on 'OK' will clear all the search history and YouTube will show a message saying 'Search history cleared'.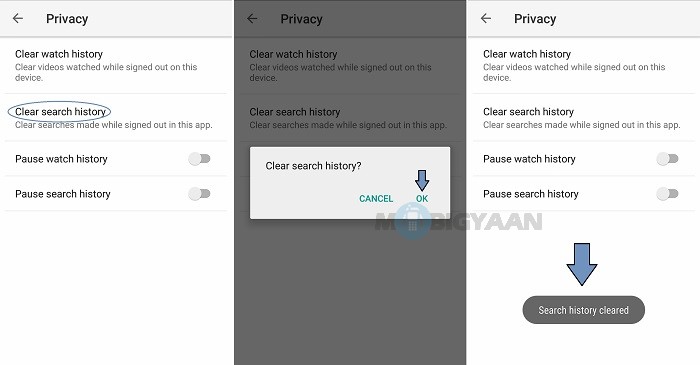 Now, if you go back to main screen (home screen to be precise) of the YouTube app and again click on the search icon, you will see that there are no searches when the search bar is displayed.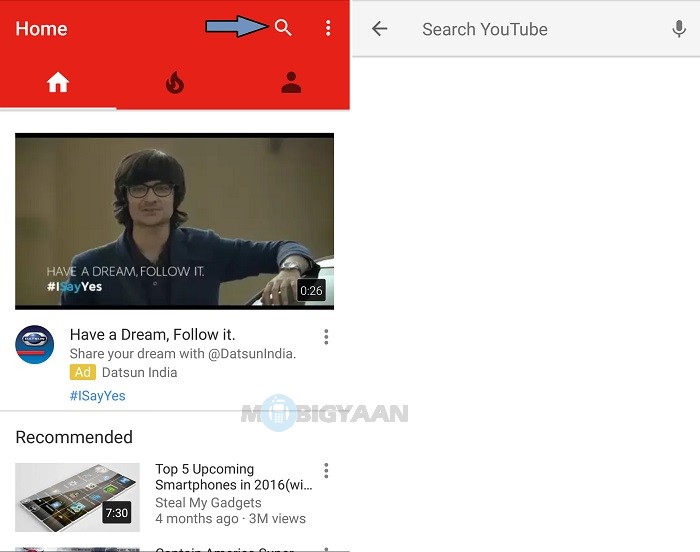 You need to follow the same steps if you are logged-in from your account in the YouTube app.
We hope you liked this tutorial. Do give your feedback in the comments below. Head on to our How-To Guides section for more such useful tutorials.