Android apps are often updated all the time because they support auto-update by default. Whenever your phone is connected to any Wi-Fi network, the apps immediately start their updates. The more apps you have, the more time it takes to update all the apps. For some peeps, the device may perform slow and drain the battery subsequently. So, to disable auto-update for apps on Google Play Store, we have made a simple guide for you: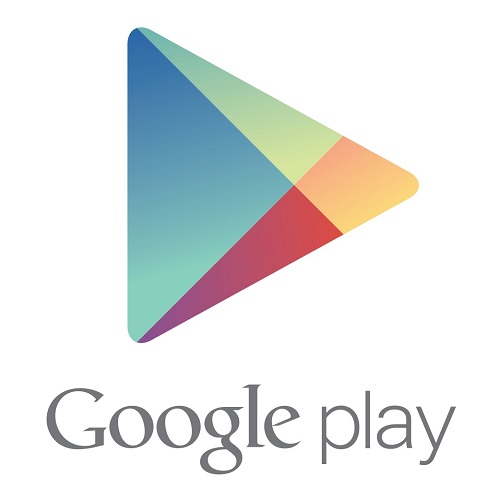 How to disable auto-update for apps on Google Play Store
Open Play Store, swipe from left to enter the settings. You can also tap on the upper-left corner of the screen (three horizontal lines) to go to the settings.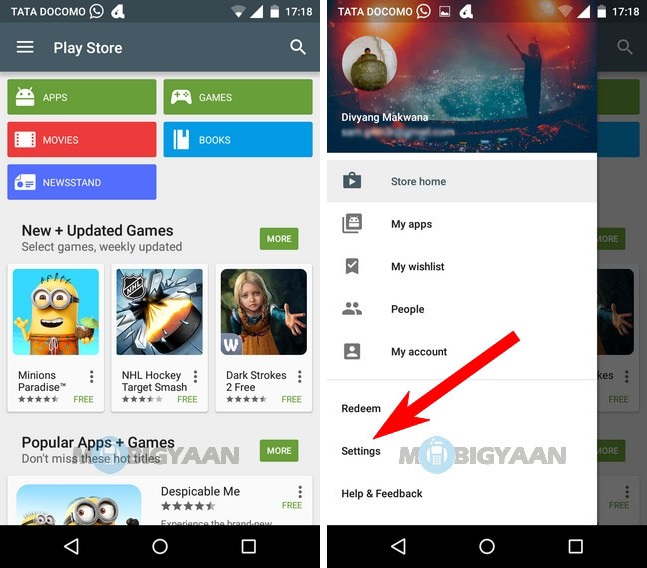 On the next screen, you can choose whether you want to allow apps to update automatically over Wi-Fi, or update at any time. You can select the desired option you like, but here we will choose 'Do not auto-update apps' for the sake of this guide.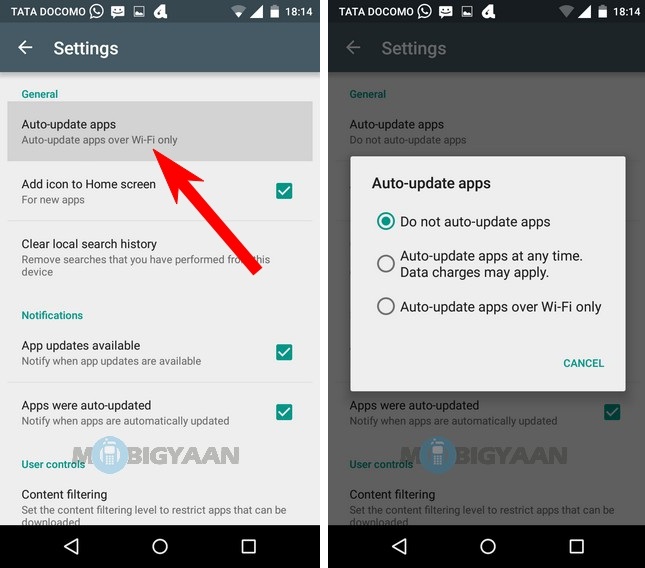 At this point, the dialog box will close and you will be taken away to the main screen of Google Play Settings. You can either go to Homescreen or do what you were doing before you came to know this how-to guide. For more tutorials, check out our Guides section.