Google added a new feature on its Google Play store which enables early access to the new apps and games, preferably Alpha and Beta apps that are under development. These apps and games aren't officially released and you won't be able to find on the Google Play store. However, if you are curious to find these apps that are unreleased, this simple guide will help you to find it out. Here's how to get early access to new apps and games on Google Play store.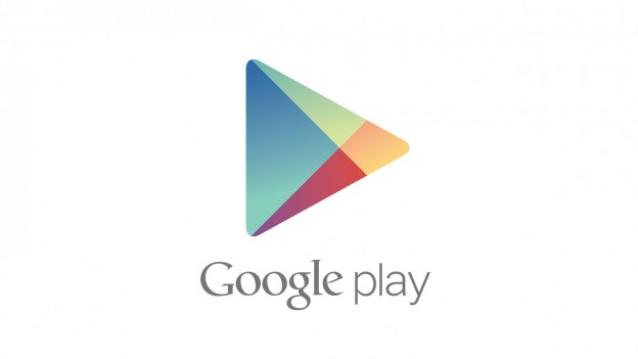 How to get early access to new apps and games on Google Play [Guide]
Users can take the advantage of these apps to find the bugs and app related problems which can further report the developers.
Open Google Play store from the homescreen.
Find the 'Early Access' bubble. If you can't see it, swipe through the available bubbles and tap on Early Access.
From here, you get all the unreleased apps. Search the app you want to get early access to and install.
I wanted to install the new YouTube Go app but the early access program is currently full and I won't be able to install it any sooner.
Note: If you install an unreleased app from the Early Access, you will be registered automatically for the beta program when that app launches.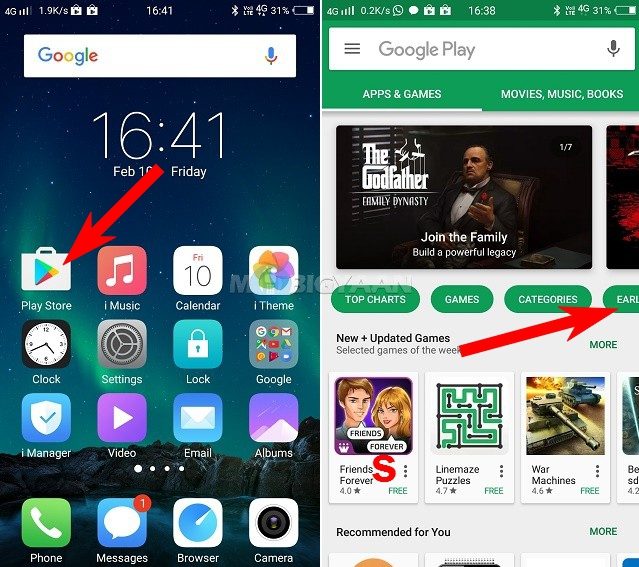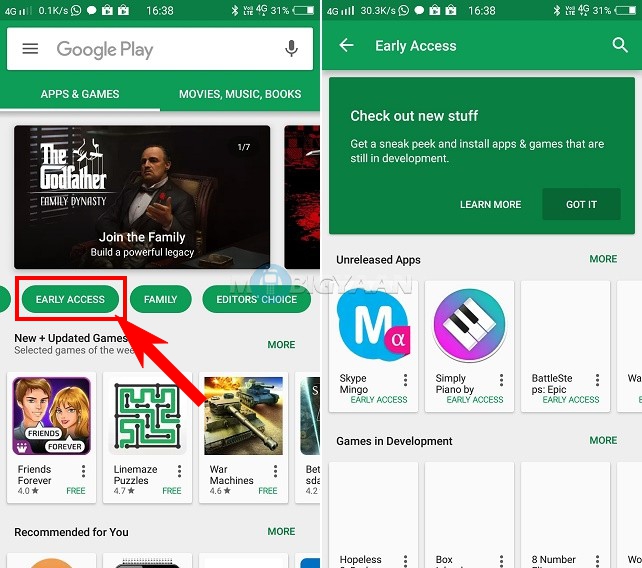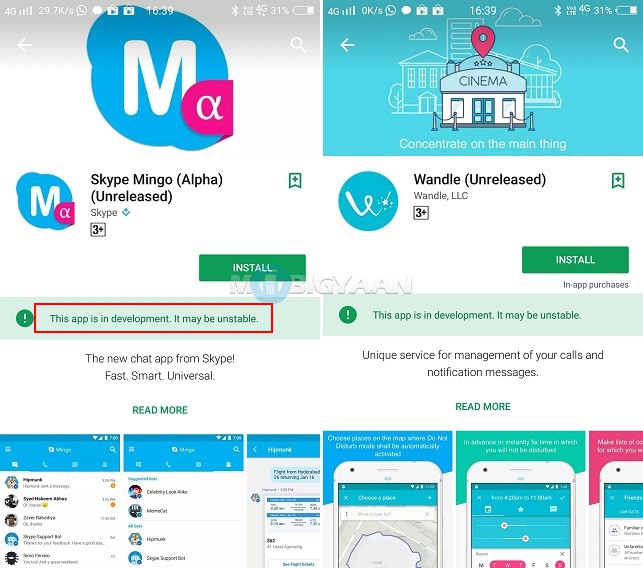 When you install these apps, they will be added to your installed apps list under the Beta tab. Swipe from the left and select My apps & games.
Since the alpha and beta versions of the apps are experimental, they won't be stable and may crash.