This year's Google I/O was one of the most interesting ones with Google making some exciting announcements. During the conference, Google also announced that it will be adding a new featured section to the Play Store called Google Play Early Access. Well, it looks like Google has already added that section and some users are able to see it in their Play Store.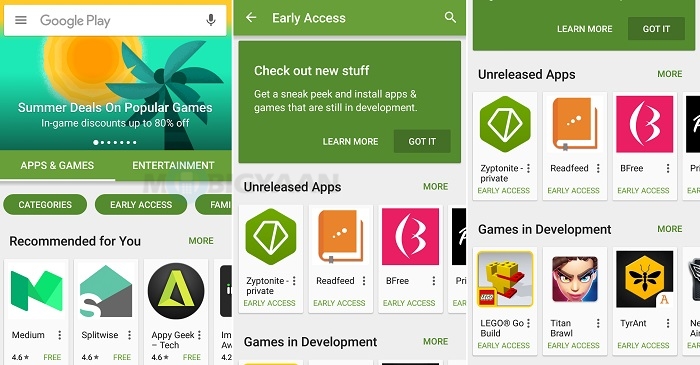 This Early Access section consists of unreleased apps and games which are still in development. You can see the option of Early Access section in one of the green bubbles in the list which is located below the 'Apps & Games' option. Upon tapping on it, you will see two categories – Unreleased Apps and Games in Development. You can tap on 'More' to see the entire list.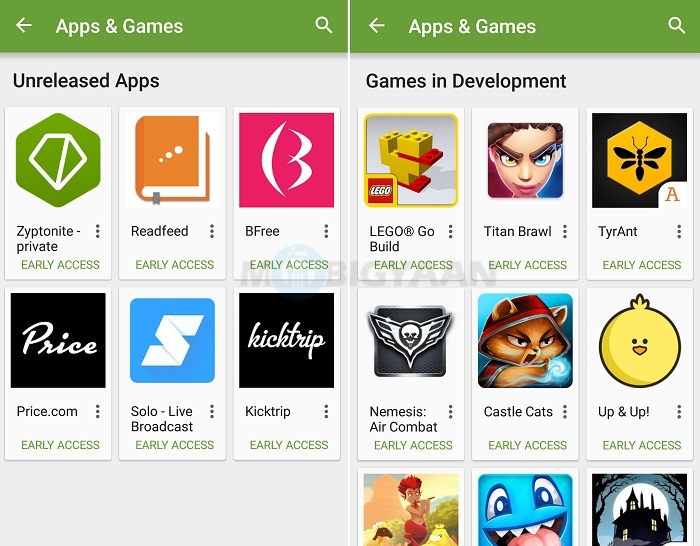 The number of apps and games available will vary by country. In India, we have 6 apps and 9 games available in the Early Access section.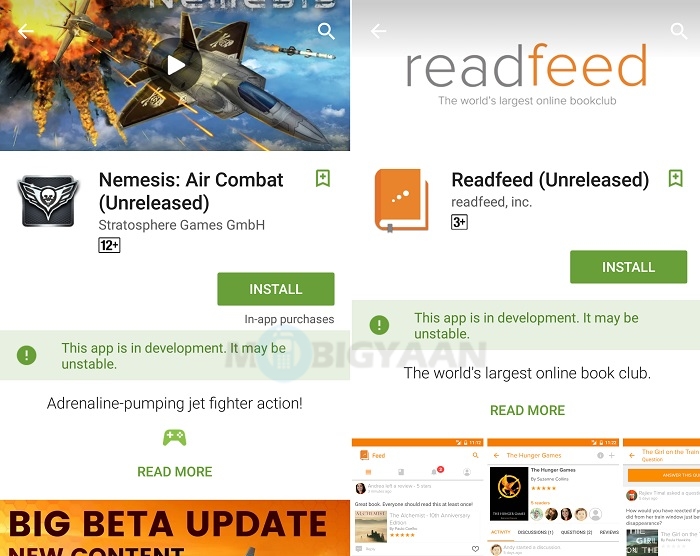 However, just because these apps are under development doesn't mean you can't use them. You can download and install them like every other app available on Play Store. However, the apps and games in the Early Access section are unreleased and might contain bugs.
Also, upon installation, these apps will appear in the Beta tab under 'My apps & games' section. You also won't be able to rate the app and give review. However, you can still give feedback which will directly be sent to the developer. After all, these unreleased apps are essentially Beta apps.
As I said in the beginning, not all users are able to see the Early Access section. Even at MobiGyaan, not everyone has got this feature. It might take a little time before everyone gets to see the Early Access list on their Play Store. Are you able to see it?
Take a look at this Google Play support page for more details.