We are so much used to searching stuff on Google that now we can't imagine our life without it. Sure there are other search engines like Microsoft's Bing, but again, not many know of  the existence of any other search engine apart from Google. Instead of saying "search it on the Internet", people say "Google it".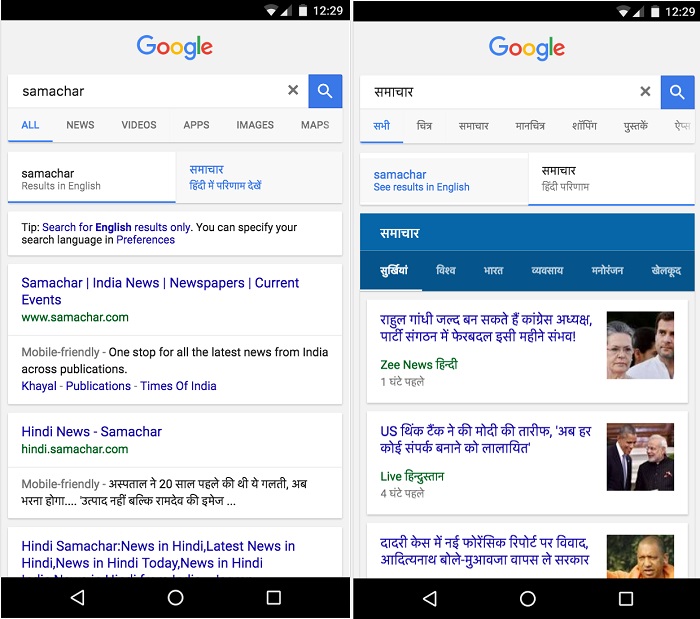 Google has made our life easier in many ways. Now, Google has decided to make it a bit more easier by letting users in India flip between English and Hindi in Google Search results. As soon as you search something, you will see a tab in Google Search on mobile. You just need to tap on that tab to switch from English search results to Hindi.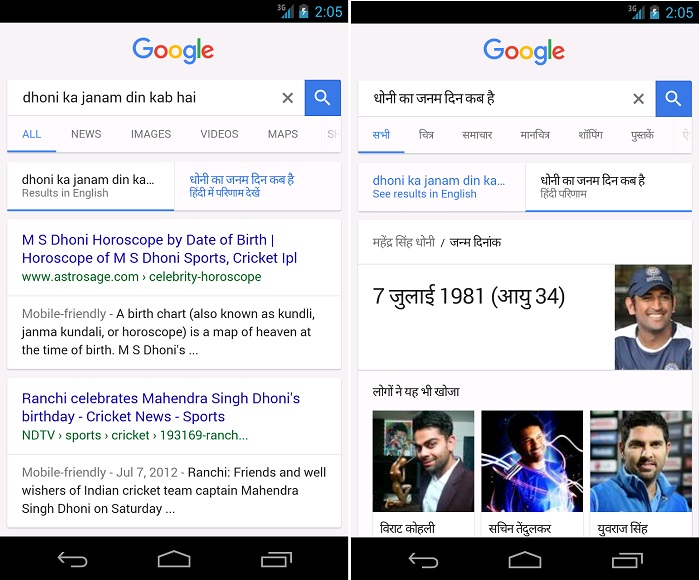 "if you'd like to ask questions about your favorite movies or celebrities, from "Dil Chahta Hai" or "Dhoni ka janam din kab hai?", you can type them in English and then flip the tabs to read the answers in Hindi." explains Mr. Shekhar Sharad, Product Manager of International Search at Google in a blog post. This is really a useful feature  for those who have difficulty understanding English. Users can simply query Google in English and can then switch to search results in Hindi. This applies to health related information as well.
This feature can be accessed from within Google's Search app and Google Search on most browsers (except UCBrowser and Opera Mini) on Android and iOS. It has started rolling out for users in Bihar, Chattisgarh, Haryana, Himachal Pradesh, Jharkhand, Madhya Pradesh, Rajasthan, Uttarakhand, Delhi and West Bengal.
Have you started using this feature?