A few months back, Apple launched the iPhone SE 2020 in the global market, and thanks to its cheap price and powerful specs, users are loving it since its debut. The iPhone SE 2020 packs the latest A13 Bionic chip from Apple which makes the performance as good as the latest iPhone 11 lineup. The iPhone SE 2020 comes with the same camera lens as the iPhone 8 but as it packs the A13 Bionic chip it takes similar photos like the iPhone 11. However, even after having the best chipset from Apple it still lacks night mode in its Camera App.
Hence, to fix the problem and get night mode on the device users can download the NeuralCam app. NeuralCam is one of the best apps available out there when it comes to shooting in the dark. The app uses the AI Solution on your device and allows you to take brighter and clearer images in low light conditions. NeuralCam is specially designed for Night Mode and it's compatible with all the iPhones starting with the iPhone 6 which means that every iPhone user can get the night mode support on their phone.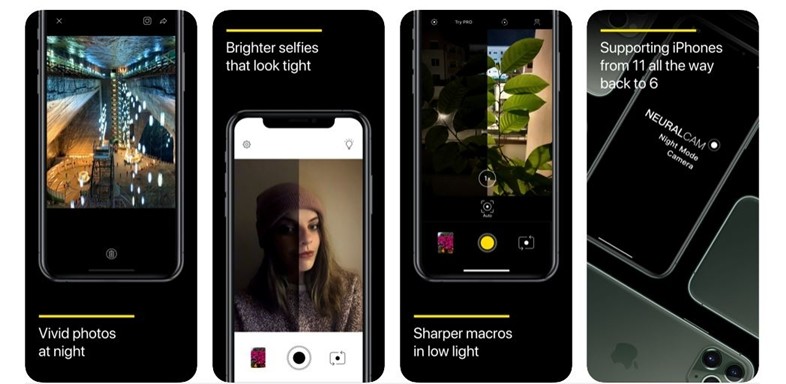 It also allows users to shoot in TIFF file format and as a result, users get really high-quality images. In addition to this, it also features a Manual Mode and allows its users to set White Balance, Exposure, and other stuff manually. Users can also ditch their selfie flashlight and use Neural Cam to take brighter selfies in low light conditions. The people who are waiting to get the "Mirrored Selfies" feature with iOS 14 can get it right now by installing the NeuralCam app.
When compared with the Normal Camera on iPhone, NeuralCam takes a little more time to process the image but you get way better photos. The app is priced at $4.99 and goes as low as $2.99 when there is a sale.
How to install NeuralCam Night Mode Camera on iPhone SE 2020:
Step 1: Download NeuralCam from App Store and make the payment using your preferred payment method.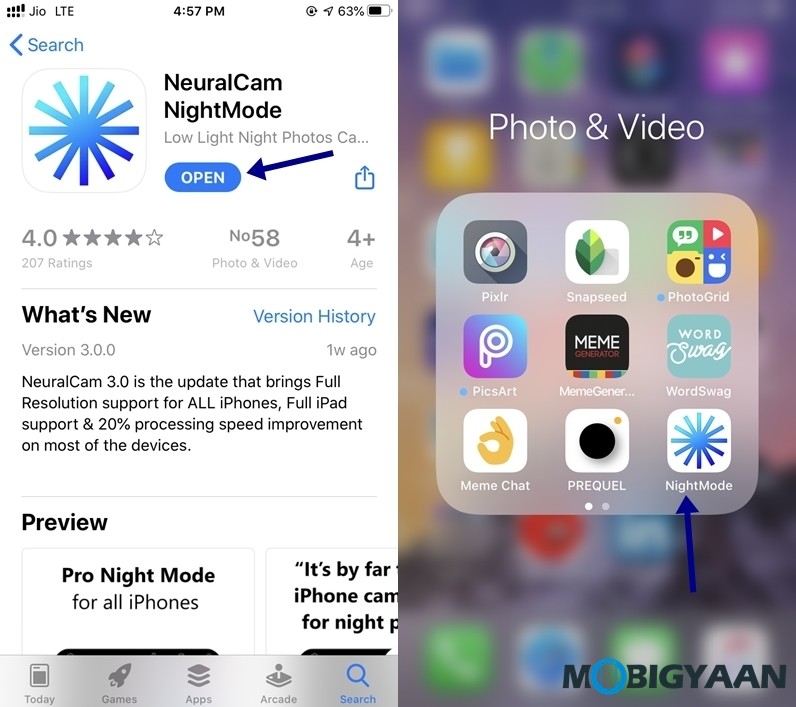 Step 2: Run the NeuralCam app and tap on the blue circle to take a photo. Make sure you keep your device steady as it takes time to process the image.
Step 3: Apply the effect that goes best with the image and you are done. NeuralCam will save the photo for you.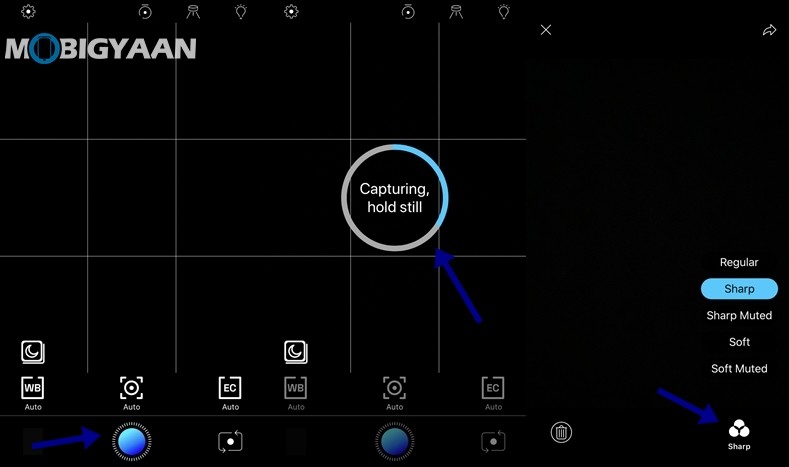 While this was the basic method to take photos in Night Mode, users can also use the manual mode straight from the main page of the App. When it comes to the selfies, just switch to your front camera and follow the same method to take an image.
That's all, folks! For more updates on the latest smartphones and tech, follow us on our social media profiles.
Instagram | Facebook | YouTube