Smartphones today come with so good cameras that the images they capture are at a par with, and sometimes better than the images captured from point-and-shoot cameras. Call it the competition in the market or the advancements in the camera technology, smartphone cameras keep getting better.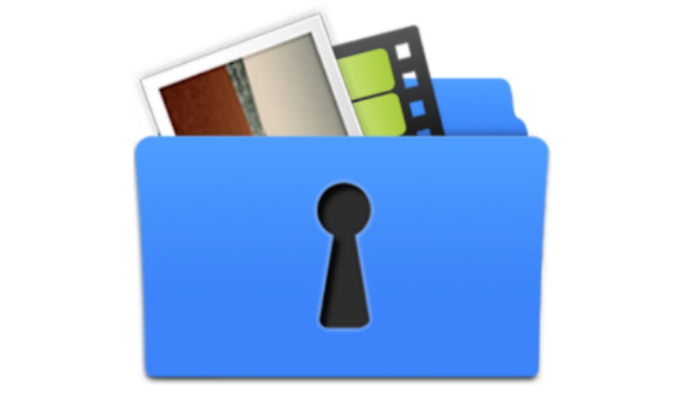 Improved camera quality on smartphones have given rise to apps like Instagram. We use smartphones to take photos every now and then, be it a selfie with some celebrity, that delicious food you have cooked or the answer key to the college assignment. We have taken smartphone cameras for granted. Our smartphones store so much of photos and videos that an unauthorized access to them might actually get you in trouble.
There are times when you just don't want others to have a look at the photos you have in your smartphone. With this tutorial we show you how to hide photos on Android so that no one can have unauthorized access to your photos.
How to hide photos on Android
Step 1: The very first thing you will have to do is to download the Gallery Vault app from Google's Play Store. You will be asked for security PIN and email address. Set the 'security PIN'. Providing email address will make sure that you still have access to the hidden photos if you forget the PIN.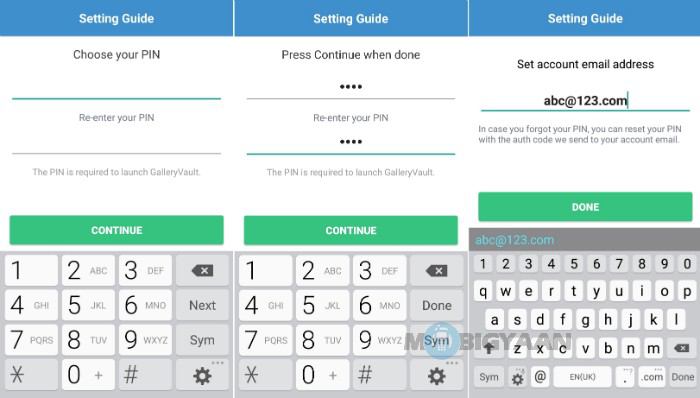 Step 2: Now tap on the '+' symbol which is located at the bottom of the screen. Upon doing so, you will be presented with different options to hide. You can hide images, videos, audios and some other files using this app. To hide photos, tap on 'images'.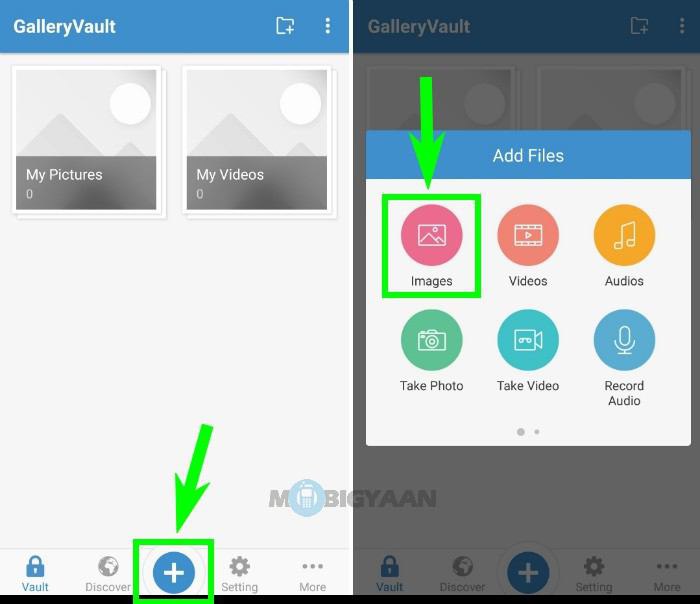 Step 3: Long press on the image you want to hide and then tap on 'add'. You can also select multiple images if you want to hide more than one photo. After tapping on add, you will be asked to select a folder in which you want to hide the selected photo.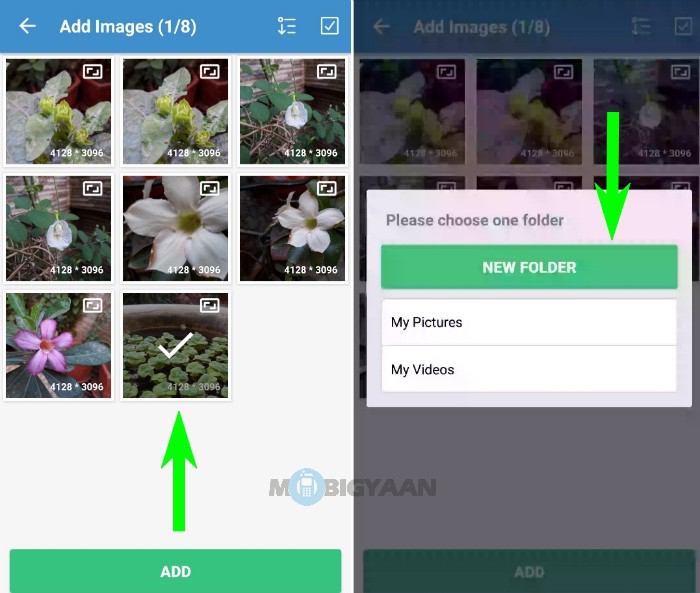 We advise you to make a dedicated folder to hide your photos in. We created a folder named 'Hidden photos'. Once creating the folder, tap on 'OK' and you will be presented with a message saying the file has been encrypted.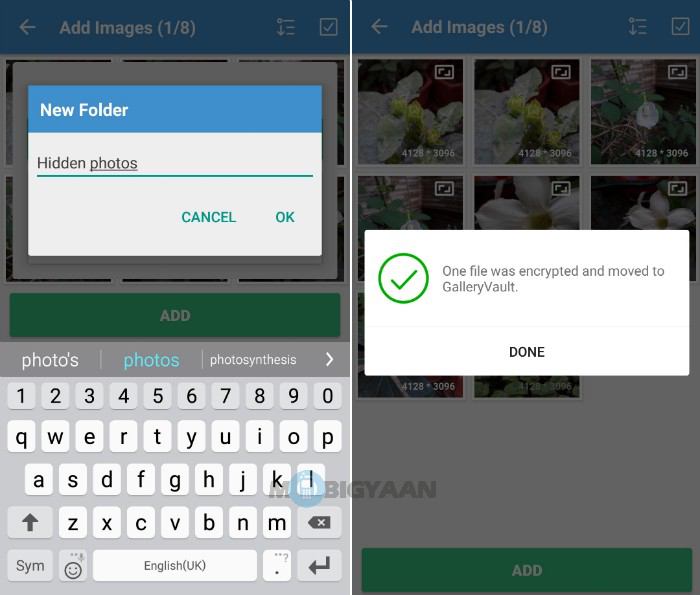 The image will now be hidden and cannot be accessed until you un-hide it from within the app. To un-hide the photo, go to the created folder and long-press on the image you want to un-hide. Long-pressing the image will select it. Now tap on the lock symbol at the bottom to un-hide the photo.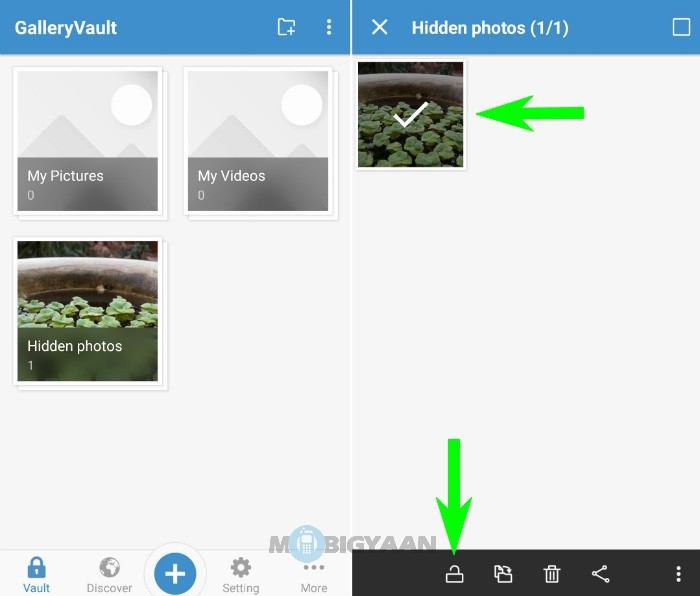 Upon tapping on the lock symbol, you will be asked for destination where you want to un-hide the photo to. We selected the original destination. After selecting the destination, tap on 'Unhide'. This will un-hide the image.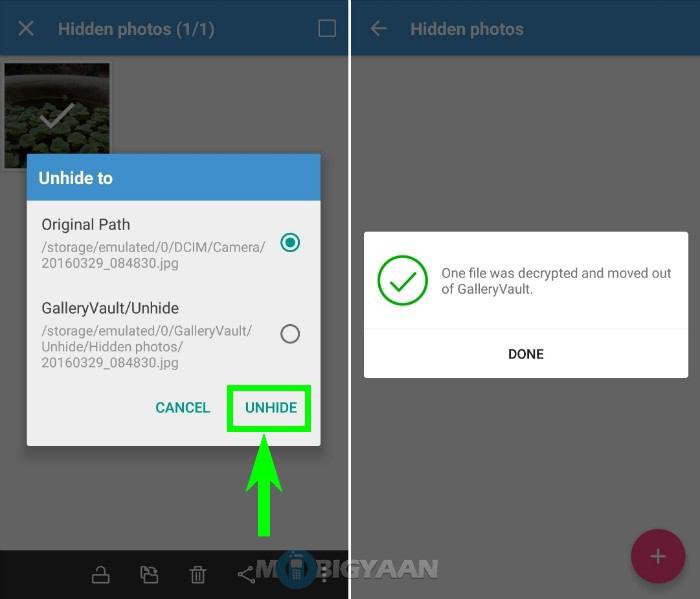 We hope this tutorial helped you to hide photos on Android. You can check out our How-To Guides section for more such tutorials.