Android displays are now growing larger in terms of pixels which covers more content, for you. No matter how much crispier the fonts are, they are seldom too small to see it clearly on your Android and you end picking up the glasses. You can increase the font size on Android devices with just a few simple steps. We are actually talking about the font size that you see on the homescreen and inside the apps that you use. Follow the steps shown in this guide: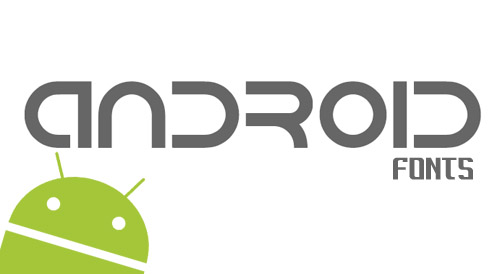 How to increase the font size on Android device
Go to settings of your phone, you can easily get it by dragging down the notification bar. We used a stock Android user interface smartphone, so yours may be slightly different.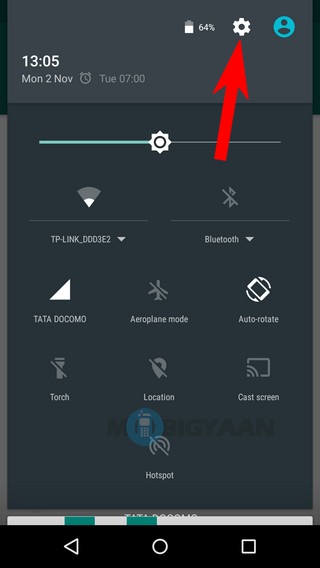 Find the Display under the Settings menu and tap it. You can clearly see the font size option. Most of the smartphones have the same name. You can figure out if you cannot find it here.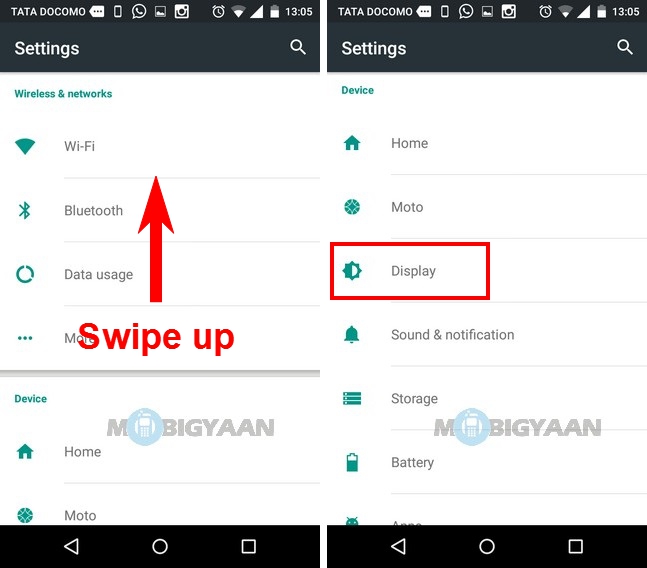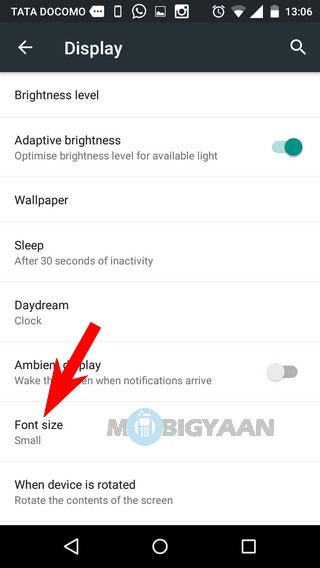 When you touch it, you will be prompted by a popup saying it will affect all the users that use this device. If you have multiple user accounts, make sure you turn off the font setting before you switch the user. Select the desired size you want to set. We have selected the 'Huge' just in case to show you this tutorial.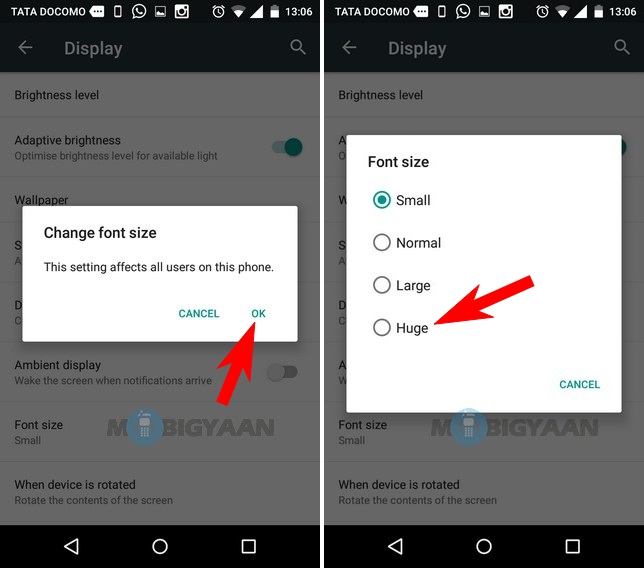 If you want to revert back to the font size you had before, change it again under the Settings, it's a no-brainer.
The size difference:
Left side is small font and the right one has huge. When you change the font size, the system changes the size of all the texts you see on the display making it clear for you.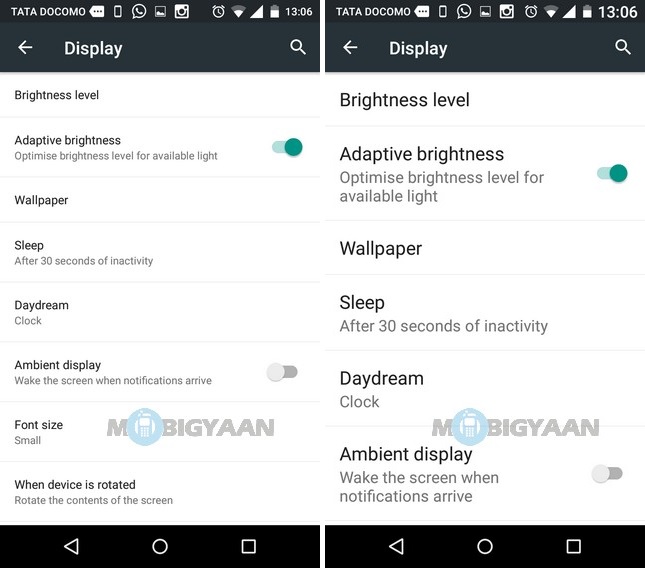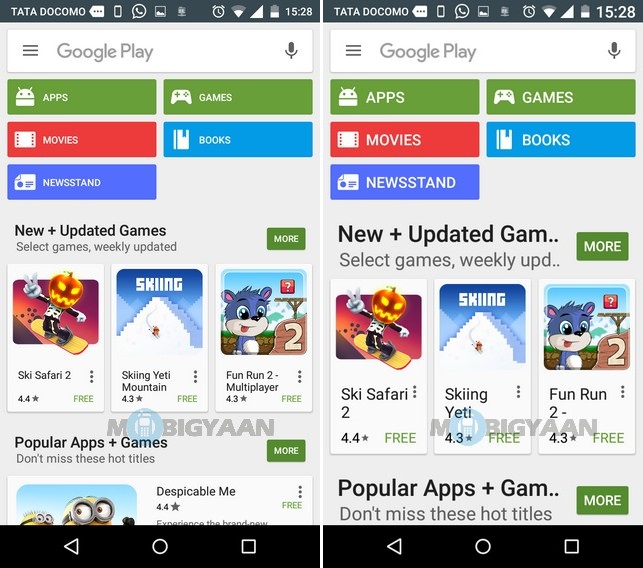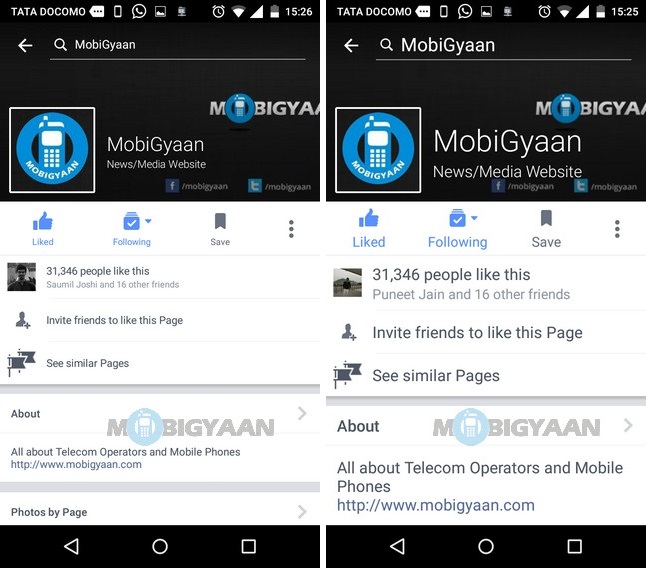 Although, Android devices doesn't have options to set the custom font size, the given settings are just sufficient for a normal user. If you still want larger text, there are plenty of apps available on Google Play Store to resize the text. You can name a few under the comments if you know. If you want more tutorials like this, find it in our How to Guides.