Although postpaid connection gives you complete freedom from the annoying prepaid top-ups, you still can't monitor postpaid bills and unaware of your usage plans as one thing you don't know is your mobile network will impose you to pay hefty billing cycle whenever you overuse the postpaid plan and you can't keep track of it. Imagine being able to check how much you use your postpaid plans beyond the limit before the end of the month.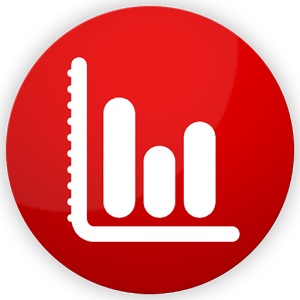 Wouldn't it be useful if you can track postpaid usage on your smartphone? Well, in this guide, we show you a way to save the excess usage of your postpaid plans using an Android app.
How to track postpaid usage on Android?
Step 1: Download Activity Monitor for Android
Download the app 'Activity Monitor' from Google Play Store. Launch the app and you can see a dashboard with a whole lot of numbers. On the top right, tap on the three dots as shown in the image below and select Phone Plan.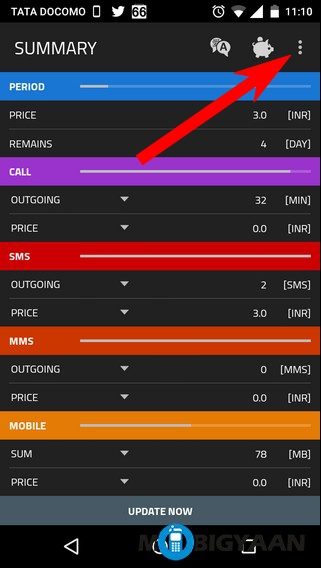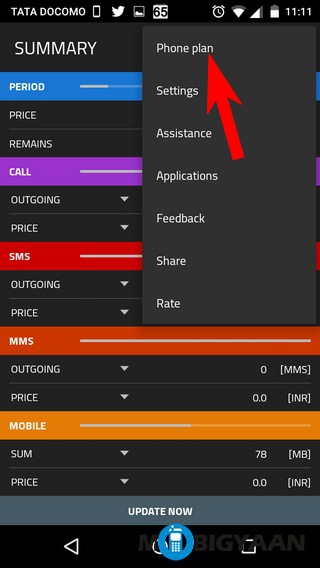 Step 2: Configure Postpaid Plan
Now you need to configure according to your postpaid plan. You can enter the free Calls in Minutes, SMS, MMS and Data in MBs.  I have set 375 Minutes of free calls and 150 MB of free data according to my plan. Keep 'Pricing' to 30/1 if your billing cycle is every month. If you think you are on roaming, just turn on the toggle switches that says paid incoming calls and SMS.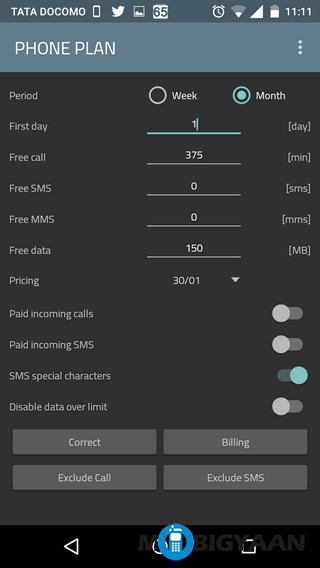 Step 3: Add Pricing and Exclusions
Also, specify the billing rules which applies to your service provider. These values will be used to calculate the all the postpaid usage. Tap the billing and set the pricing that you're been charged by your service provider. Do not forget to select the INR as shown in the image. After you input the required details and press the back button to save the settings.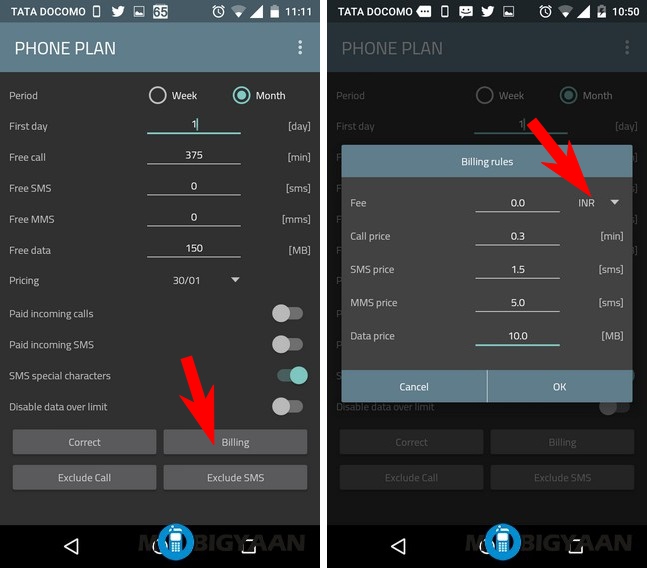 To eliminate a number, select Exclude Call and add the number you wish to ignore it from the app. This will simply remove the billing of that particular number. Similarly, you can do it with the SMS.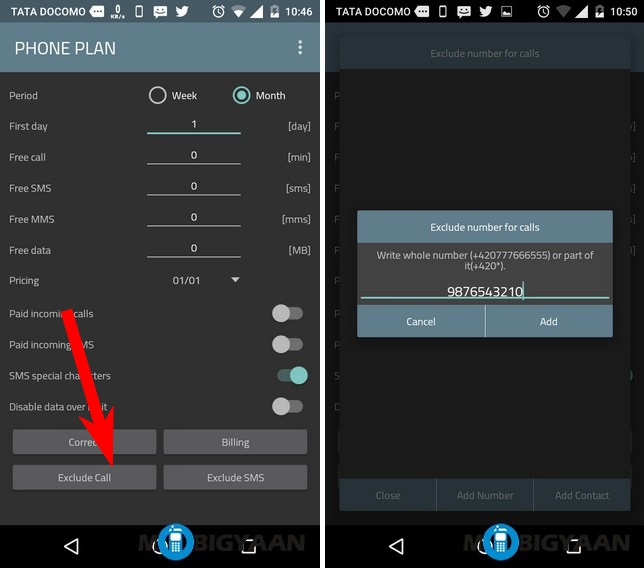 Step 4: Tweak Your Dashboard
Tweak the dashboard of the app the way you like. Change the tabs as per your need. The app will simply show you everything you want to know, total outgoing minutes, total incoming minutes, total data consumed and their prices you've been charged. We suggest you select the PRICE under the calls and data tab as it will show you the price of how many calls you have made and how much data you have used additionally.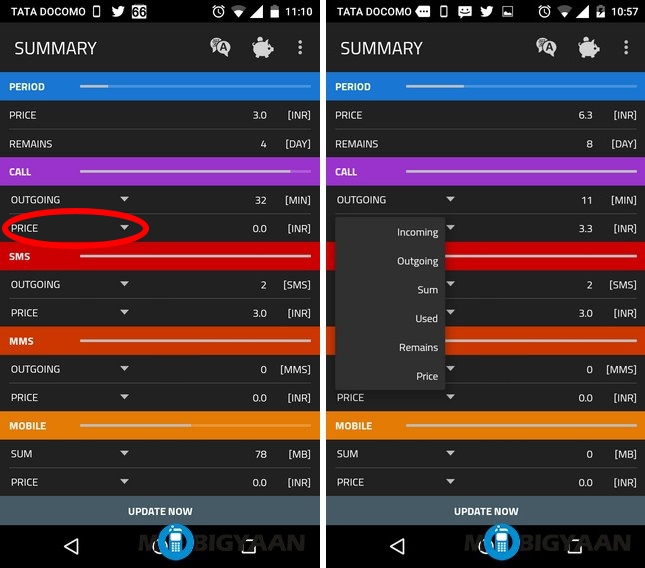 Track all your calls and SMS is easy with this app. Just tap any tab on the dashboard to check the usage logs. Either it's a Call or Mobile Data, it will show you all your monthly usage like how many outgoing and incoming calls are made as well as incoming and outgoing SMS.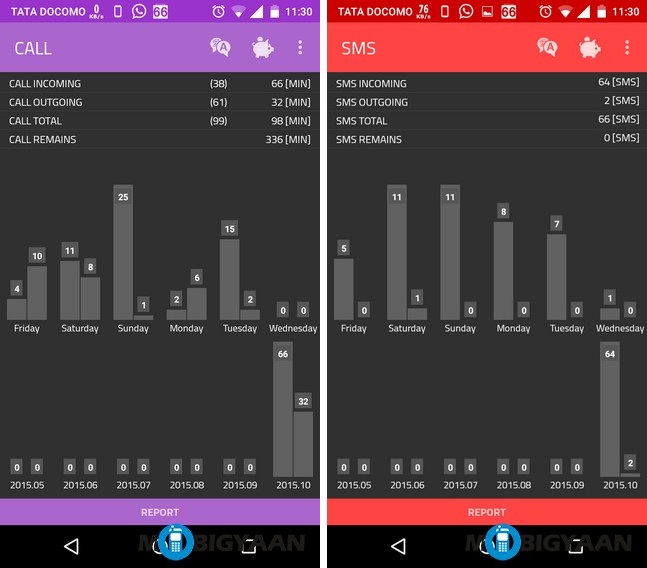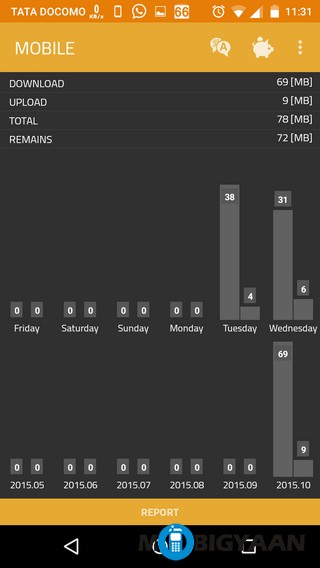 Step 5: Settings
Head to the settings to add a network meter by tapping tap NETWORK SPEED METER. The network meter will display a total data usage and the maximum speed of your internet connection right in the notification window.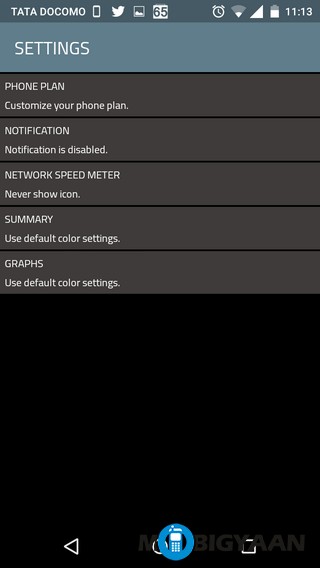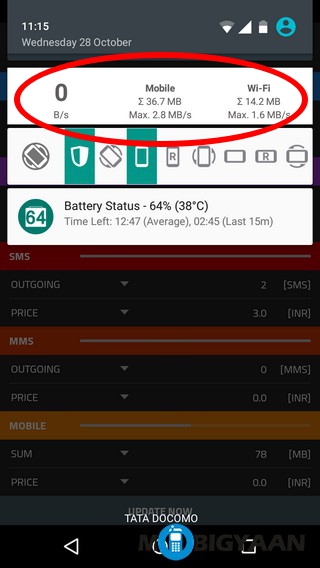 Step 6: Billing
Tap the 'Period' on the dashboard to check your monthly billings. On the bottom, you will find arrows that show your previous usage of your postpaid plan.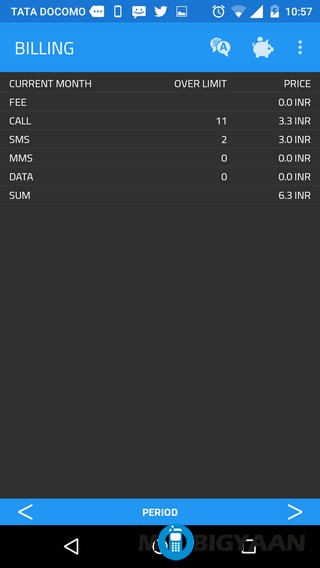 Activity Monitor even works on a prepaid network. If you are on a prepaid network, just repeat the steps mentioned above to check how much you recharge your top-ups and use other additional services like data plans and SMS.
Also, check how to track prepaid usage on Android.
If you found this guide helpful, hit thanks in the comments. Also, ask about the steps if you don't get it correctly. For more tutorials, check out our How to Guides.