Sometimes when you open multiple tabs, Safari opens new tabs it as current and not in background tabs. Since you don't want to break a link while you are surfing or reading a web page on Safari and it would rather be better to open Safari tabs in the background to review them later. When it comes to iOS, Safari is the fastest browser no matter its an iPad or iPhone. As Safari is built in app for all iOS devices, it tries to take more features out of the desktop version of Safari you will find on Mac. On Mac, you can easily press command + mouse click to open a tab in the background, but there is no command key on iOS devices.
So, here's how to open Safari tabs in the background on your iPad or iPhone with just a small trick on the iOS Settings.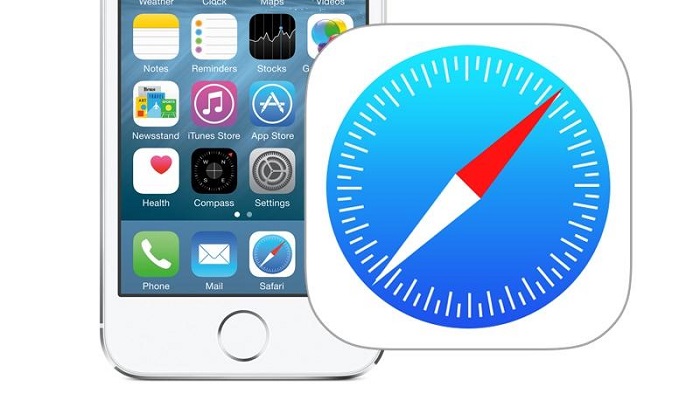 How to open Safari tabs in the background on your iPad or iPhone [iOS]
Step 1: Open Settings from your homescreen and swipe up to find the settings for Safari.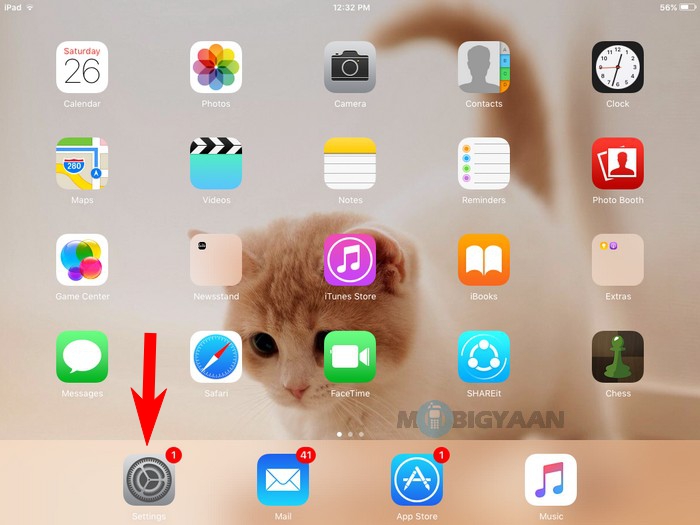 Step 2: Select Safari settings as shown and on the right side, find 'Open New Tabs in Background' and tap on the toggle slider to turn on the background tabs setting.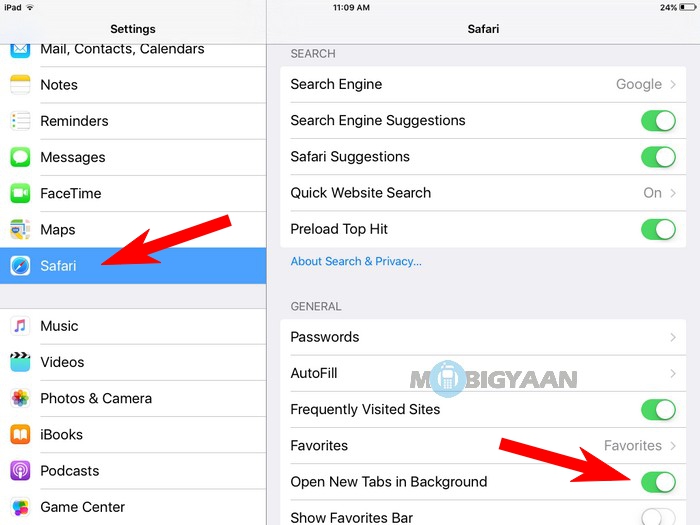 Step 3: Head to Safari browser on your iPad or iPhone and open any website. Now whenever you see a hyperlink on a web page, tap and hold on the link and a drop down menu will appear with a few options. Now press Open in New Tab to open Safari tabs in the background. The link will open silently in the background and you can enjoy your current tab without interrupting your reading or viewing.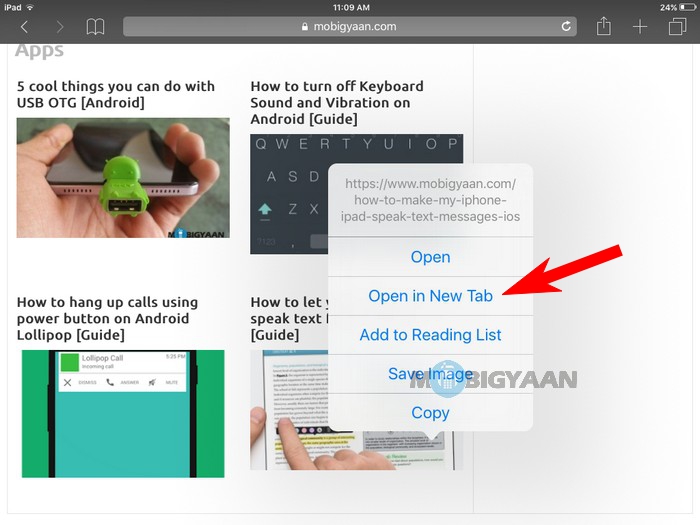 If this guide has helped you in some way, don't mind to give thanks in the comments. Find more guides on our How-To Guides.