Looks like Facebook is on a spree of rolling out new features for Facebook Messenger. The most recent being the ability to add multiple accounts in Facebook Messenger on Android. This time, in order to celebrate the March Madness college basketball tournament, Facebook is letting you play basketball game in Facebook Messenger.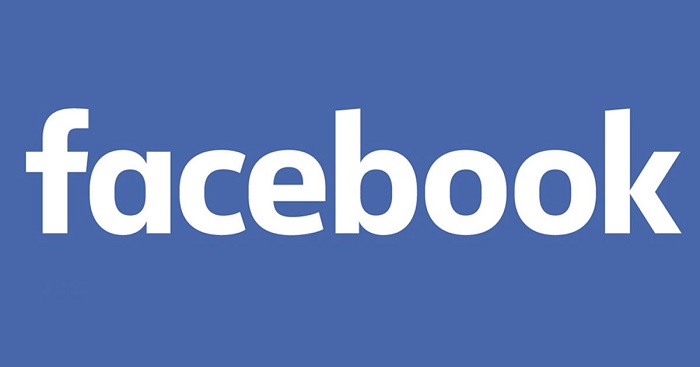 If you ever get bored because you don't have anything interesting to do, or if you don't have any of your friends online to chat with on Facebook Messenger, you can still make some good use of Facebook Messenger to entertain yourself. Playing the same games installed on your phone can become boring as well. Hence, Facebook now lets you play basketball game in Facebook Messenger. However, this game is hidden and you might get confused when you couldn't find any option to start the game. Wondering how you would play the game then? Well, we show you how with this tutorial. Read on.
How to play Basketball Game in Facebook Messenger
Step 1: Before you start playing the basketball game, make sure you have installed the latest version of Facebook Messenger, be it Android or iOS. After doing so, open Facebook Messenger and then open a chat. Tap on the 'emoticons' located at the bottom right of the screen and then tap on the 'bell icon'. Search for 'basketball emoji' and send it to your friend.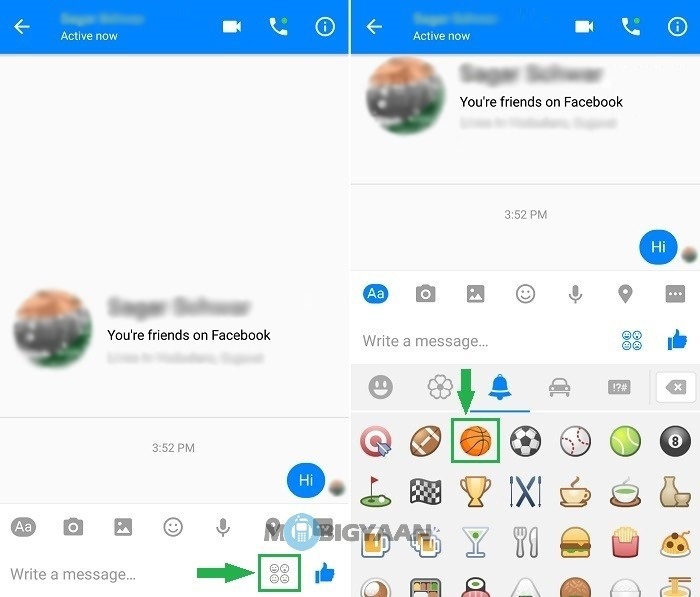 Step 2: Once you send the 'basketball emoji' it will appear in the chat. Now 'tap on basketball emoji'. As soon as you do so, you will be taken to that hidden basketball game we talked about. You will see a basketball along with a hoop.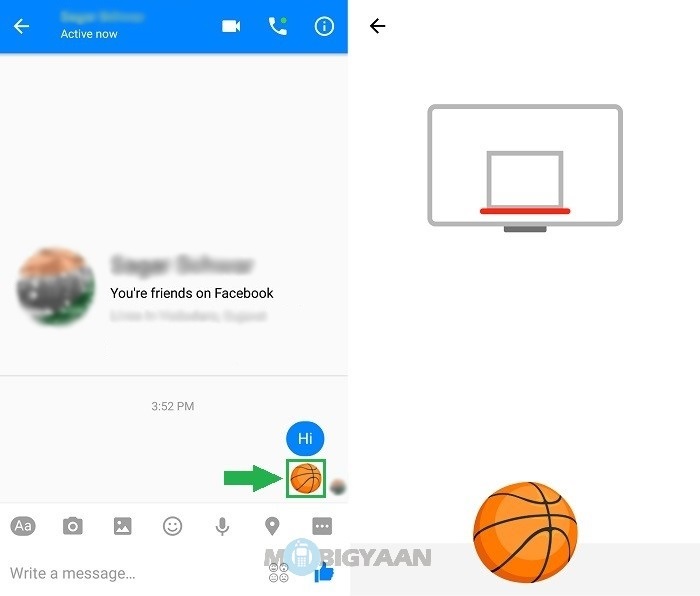 That's it. This is your moment, go make a high score. It's very easy to play basketball game in Facebook Messenger. Remember Paper Toss? The controls are similar to that. You just need to flick the ball towards the hoop to score.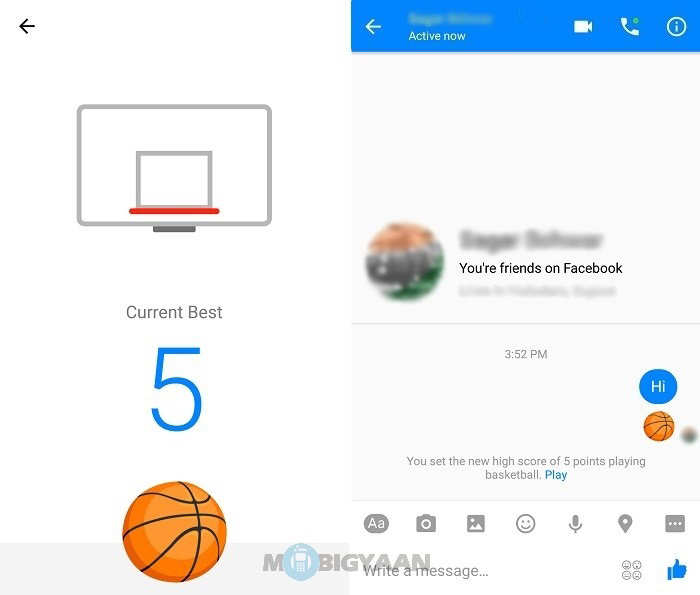 As soon as you break the scoring streak, you will be shown your current best. Also, your high score will be sent to your friend as well through the chat.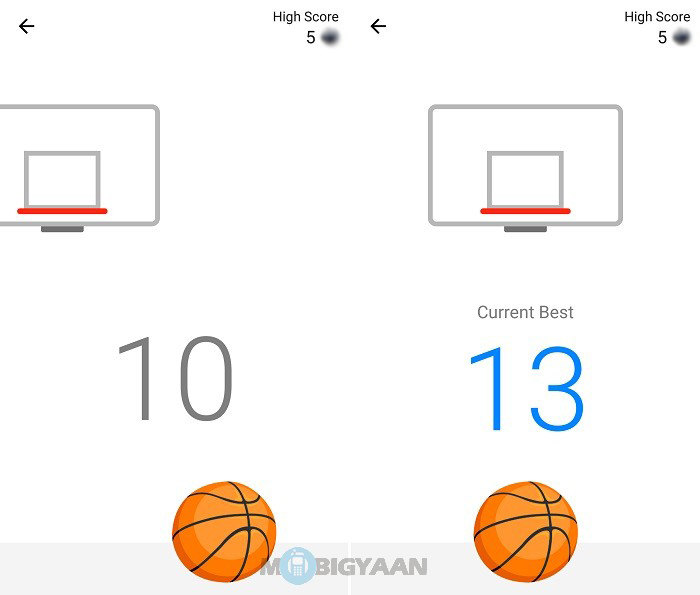 If you manage to score more than 10 points, the backboard will start moving, making it difficult for you to score points. Upon every score and miss, the game will present you with different emojis.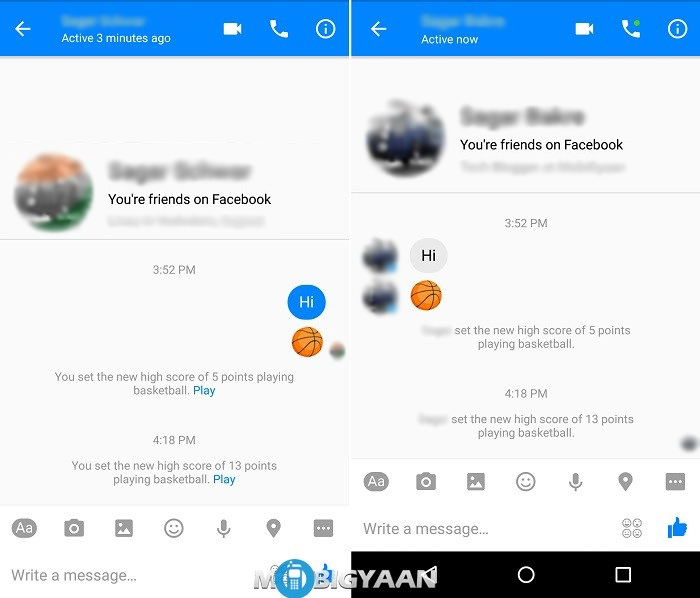 Facebook will keep your friend updated with your score through the chat. We hope you were able to play basketball game in Facebook Messenger and get rid of boredom. Do share your high score with us.
Facebook Messenger: For Android | For iOS
We have more such tutorials for you in our How-To Guides section. Reach us on social media or tell us in the comments if you want us to make some specific guides. Till then, enjoy the game.