Unlike Wi-Fi networks, when you are on a mobile data, your cellular network is, at times, so weak to provide you a better coverage for 3G/4G data and such that you have to save web pages on iPhone or Android to read them later. As internet connectivity is required for all the smartphones to surf websites, blogs or forums, and sometimes you want to read the web page in offline mode again and again just for the sake of preserving battery percentage or you are out about to reach the mobile data limits.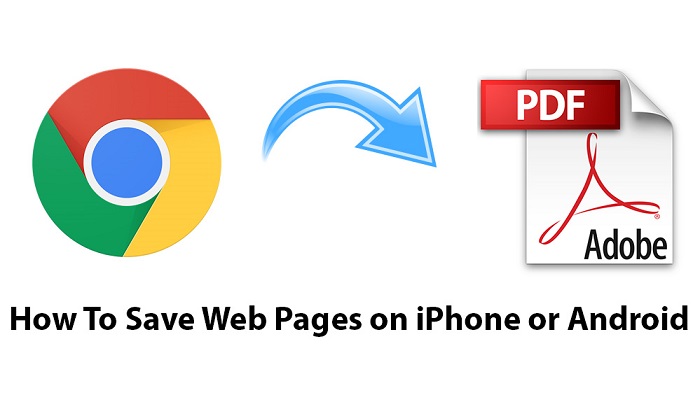 How to save web pages on iPhone or Android and read them later offline
Let everything else keep aside and show you how to save web pages on iPhone or Android and read them later anytime without internet connectivity. If you want to save the full web page, just save it as a PDF. This is ideal for invoice, documents, maps, and all of the stuff which you see on the web page with just more than text.
Save a web page on iPhone/iPad
All the iPhones and iPads having iOS 9 and above version has a new way to save web pages to the storage. Just when you visit the a web page on Safari browser, tap the 'Share' button and find the 'Save PDF to iBooks' option. It is as simple as taking candy from a baby.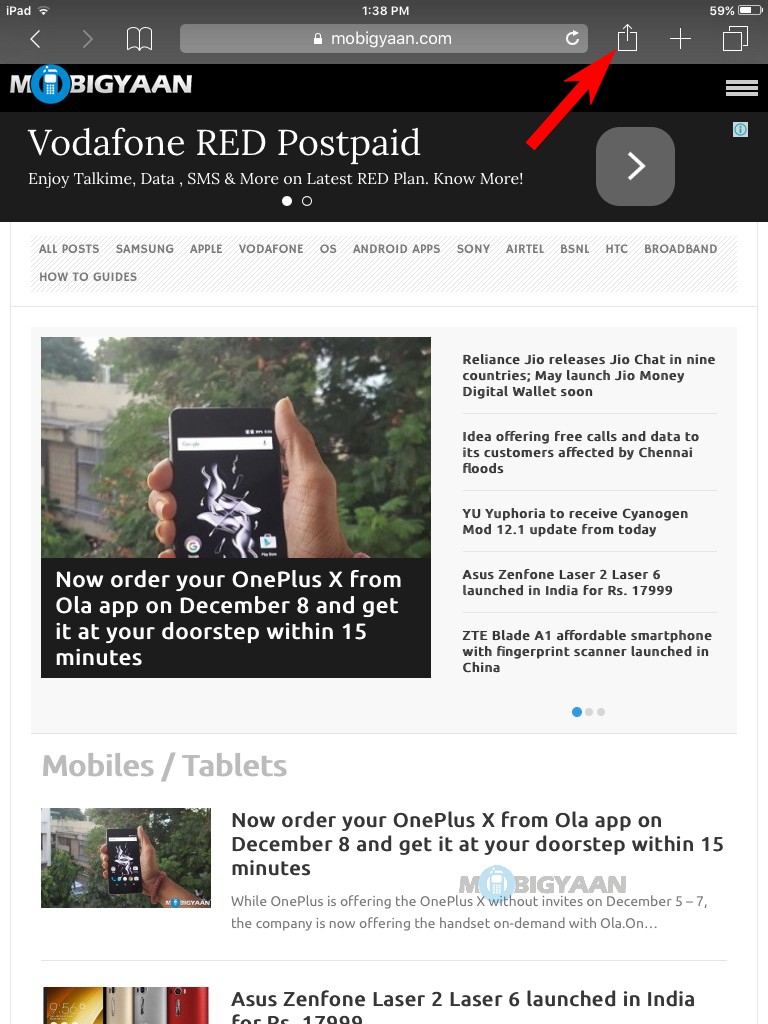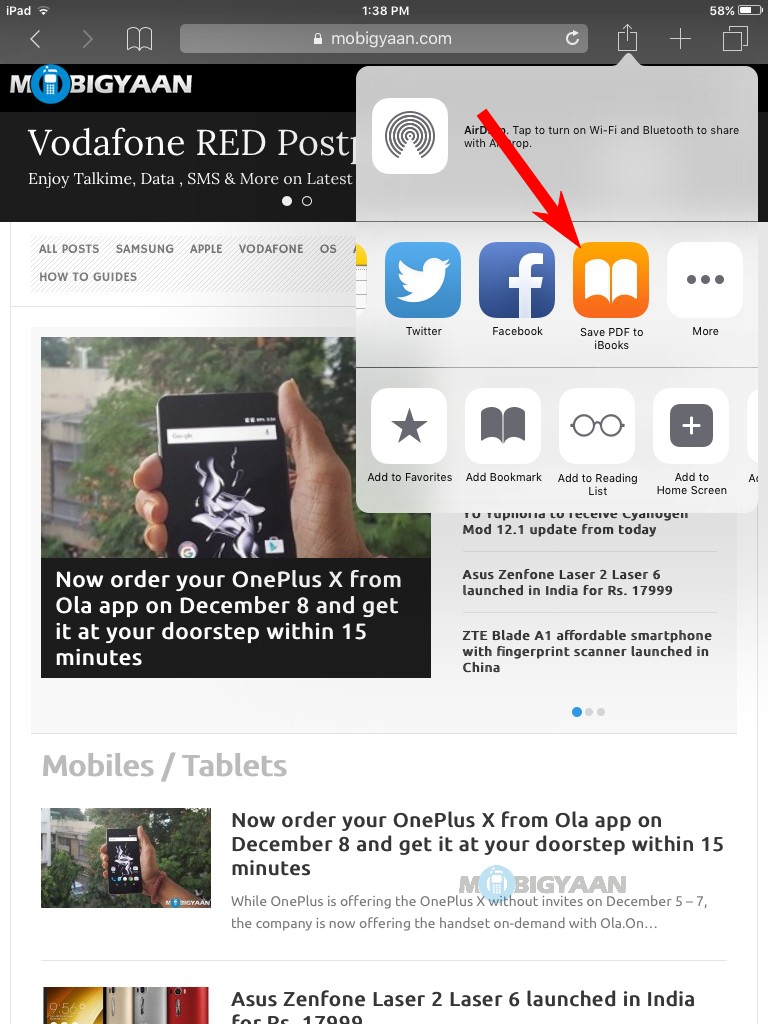 The PDF saved will automatically open after saved. However, to access other web pages that you just saved using the above method, use the iBooks application and find the saved PDF to read them. If you use Chrome on your iOS device, the Android method below applies the same.
Save a web page on Android
On Android, use the chrome browser's print function to save the web pages as a PDF just like you do on a Windows PC or Mac. To get the print menu, tap the three dots on the top-right corner Chrome and hit 'Print' option.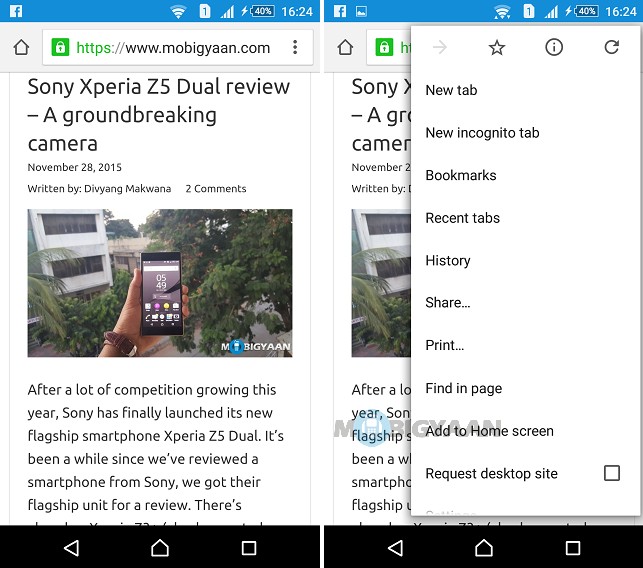 If there aren't any wireless printers connected, you will see 'Save as PDF' on the top of the screen. Keep the rest of the settings untouched and tap save icon. You will be asked to save it on your phone's internal or external storage. Select the one you want to save in, name it you like and tap SAVE.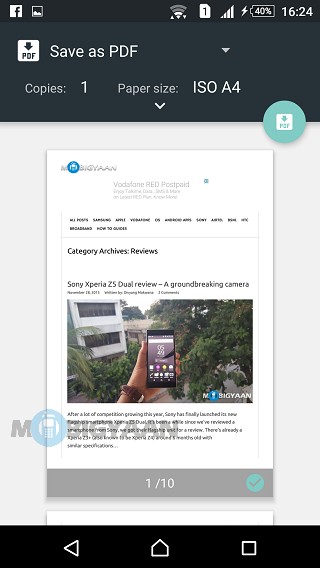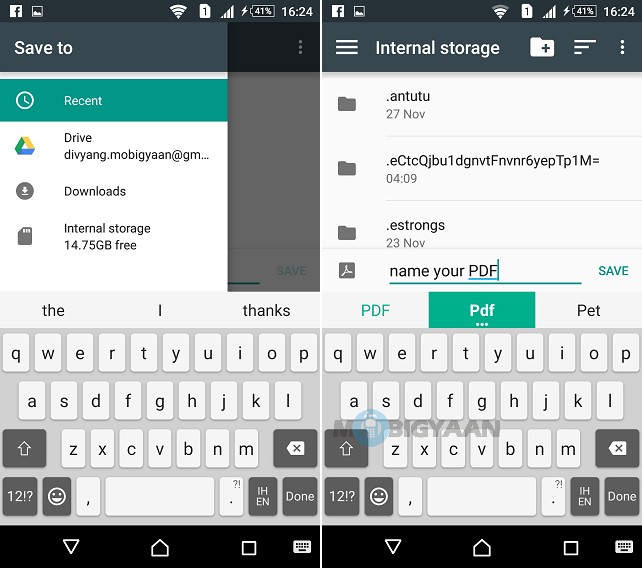 You can also choose 'Save to Google Drive' for saving on Google Drive or any other cloud storage, but that's not what this guide is about if you want to access it offline so you should avoid the apps that require internet connectivity. However, the files can be selected on the Google Drive to keep it available offline.
The same procedure can be followed on an iPhone/iPad if you use a Google Chrome browser. That's it for now. If you find it helpful, hit thanks in the comments. Watch out for more tutorials on our How-to Guides.