When moving from iPhone to Android, a big issue you face is how to transfer photos from your iPhone to Android. Even if you are just sending a few photos to your friends, it's not an easy task to transfer them on completely two different devices. If you are looking to transfer photos from iPhone to Android in a fast and efficient way, there's a simple way to do it.
We have already shown you how to transfer photos from Android to iPhone in our previous guide. Now we will check out how to transfer photos from iPhone to Android easily. Follow the guide below: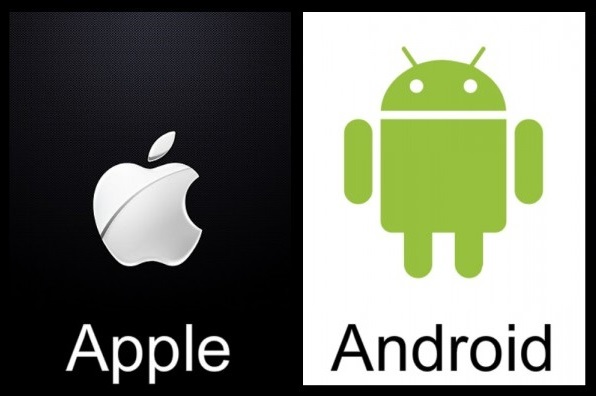 How to transfer photos from iPhone to Android smartphone
Search and download an app named 'SHAREit – Connect & Transfer' by Lenovo on Google Play and iTunes app stores. Alternately, you can download the app with the provided link below in this guide. SHAREit is one of the best apps to transfer files over Wi-Fi.
Step 1 (iPhone): Select Photos and Tap Send
Install the app SHAREit – Connect & Transfer on your iPhone and open it. You will be asked to access the photos and allow the notifications on the device. Just tap OK on both the popups.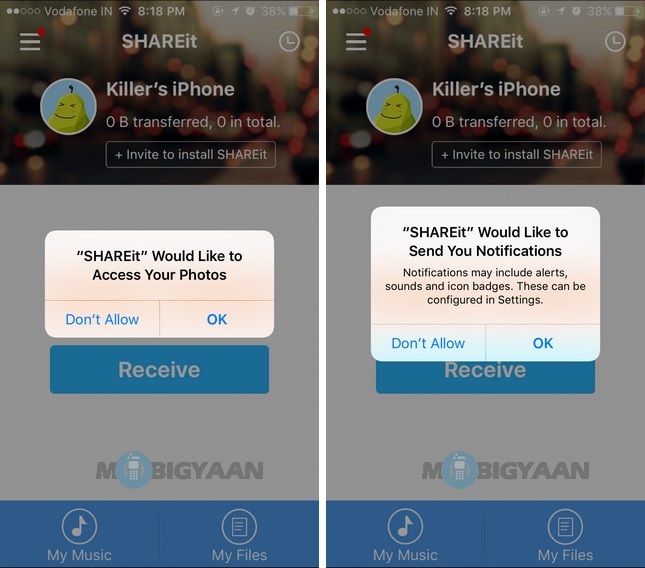 Name your iPhone if asked. Tap the big red-like send button on the app, select the photos you want to send to another device and hit OK.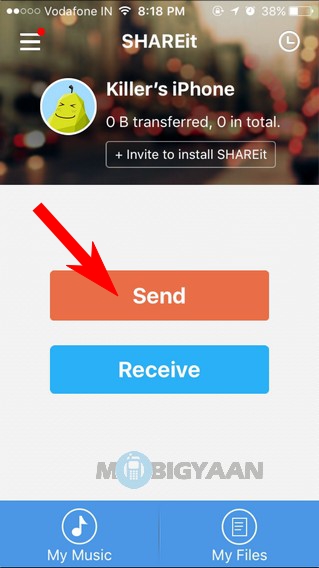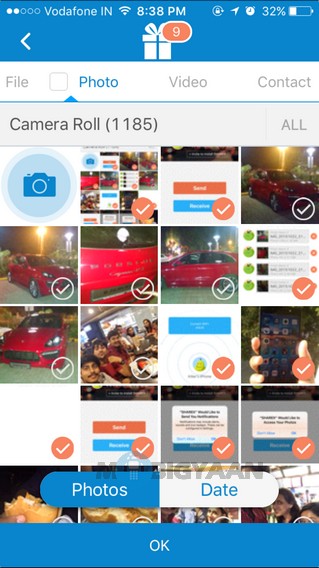 The app will search the nearby devices if it is available. We still haven't selected the receiving device. You need to go through some steps which will be explained in the forthcoming steps.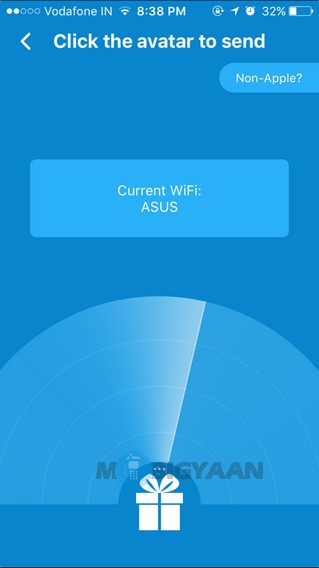 Step 2 (Android): Tap Receive
Come back to your Android phone, install the same app SHAREit – Connect & Transfer and open it. If you are asked to enter a name, type it anything you like and save. Tap the receive button to receive photos which are sent by the iPhone.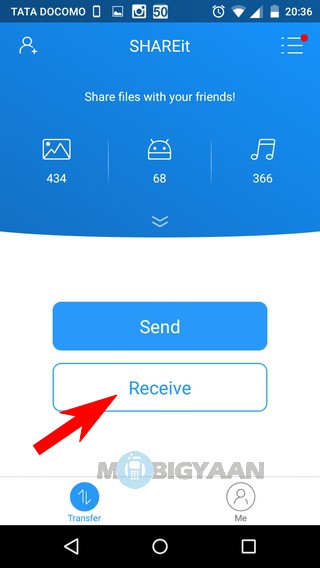 As you can see, both the devices are different, you need to configure your iPhone to connect to the Android device using a direct Wi-Fi connection. It can be, however, change from settings of the app.
Tap Connect to iOS/WP shown in the image below and follow the instructions on the screen provided.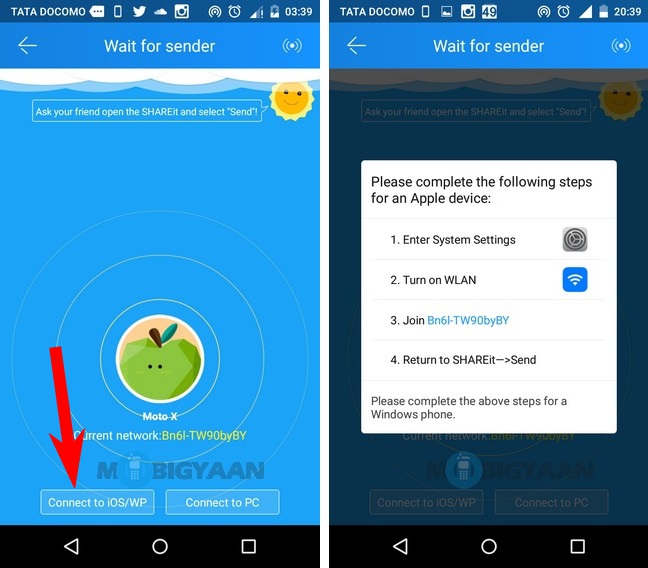 Step 3 (iPhone): Connect to the Android
Head to the settings on your iPhone and join the network named similar to 'Bn6L-TW90byBY' (turn on the Wi-Fi if it's already off). The name varies according to your device. In our case, we have the name stated above.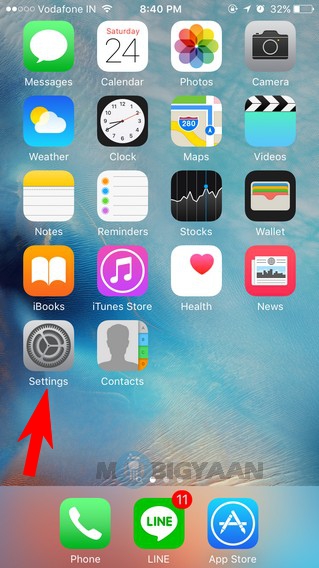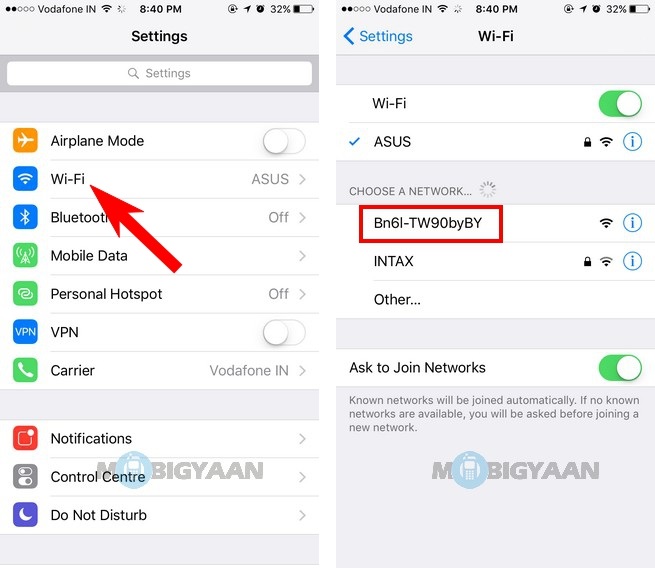 Return to the SHAREit app by double pressing your home button and selecting it from the recent apps. The moment you see your Android device's avatar, tap it to send the images you have previously selected on your iPhone.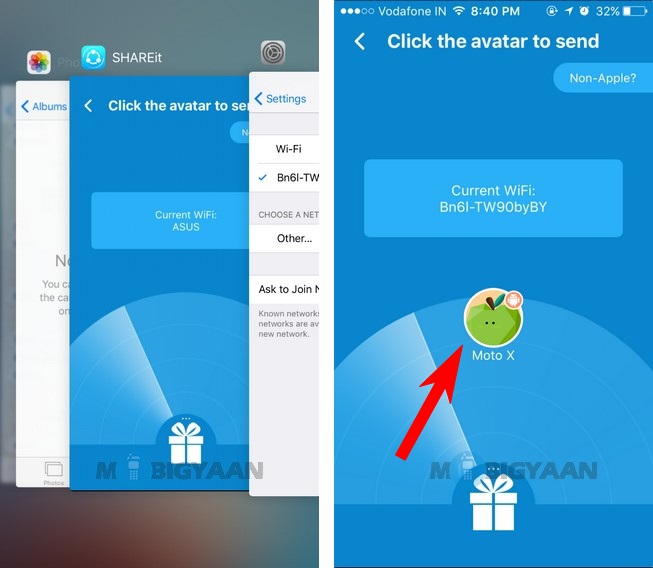 You will now receive the images shortly on your Android device. SHAREit transfers your files over Wi-Fi which is faster than Bluetooth. You can repeat the process to send more images from iPhone to Android.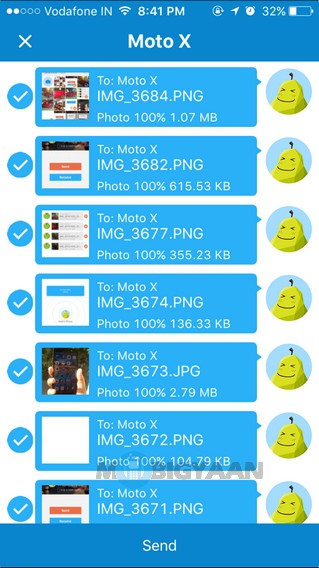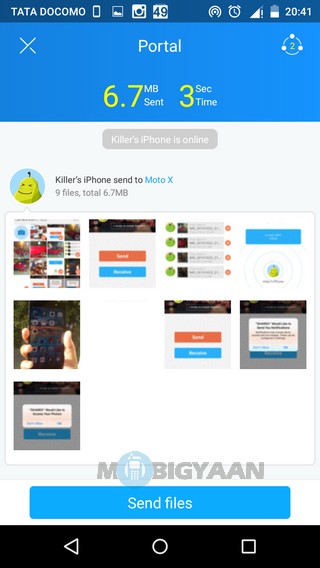 SHAREit can be used to share whatever you have on your phone. You can share any files other than just photos, such as PDF, DOC, Audio, Video and other files.
If you need any other explanation about this guide or somehow it's not working for you, do let us know in the comments area below. For more tutorials, check out our How to Guides.