Either you just bought a new iPhone or iPad and if you are new to the iOS device, you want to type something in all upper case letters. So, how to turn on caps lock on iPhone or iPad? It is very simple, the keyboard has a Shift key to take care of. Besides you just need to enable or disable the caps lock from the settings to make it permanent.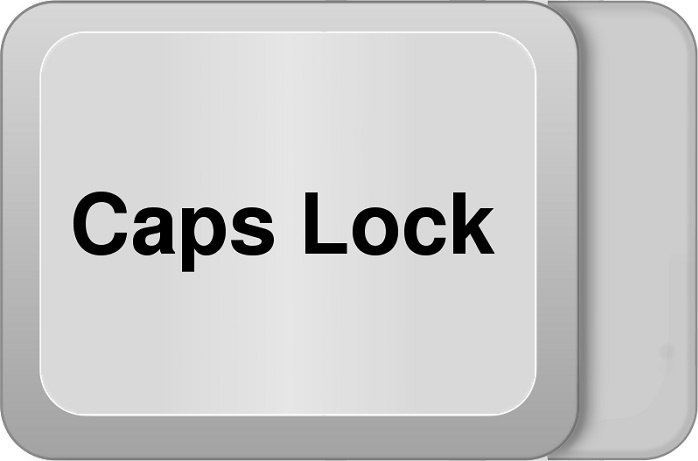 How to turn on caps lock on iPhone or iPad
When you open an app and type something on the keyboard, the default first letter will be uppercase and the rest of the letters are lowercase. Just double tap on the Shift key and you will see a small like displayed under the Shift key. Tapping the Shift key once will make you type the first letter uppercase and a double tap will make you type all the letters in uppercase.
To turn off the caps lock just hit the Shift key once and you can type all the letters in lowercase.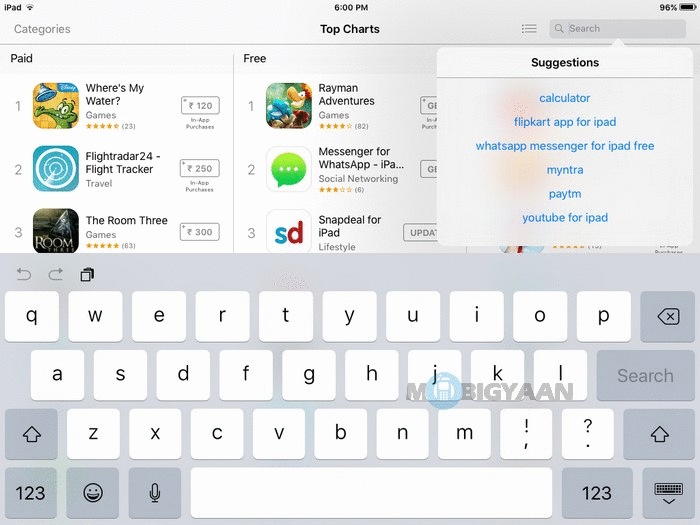 The Caps lock is turned on by default on all the iPhone and iPad devices. To disable permanently, go to 'Settings' shown on the home screen. Tap 'General' on the left side. Under 'General', scroll to bottom and tap on 'Keyboard' on the right side of the screen.
After you are into the 'Keyboard' settings, again scroll to the bottom and you will see some green sliders, find the 'Enable Caps Lock' and press the slider to disable it. The slider will turn gray and you have successfully turned off the caps lock.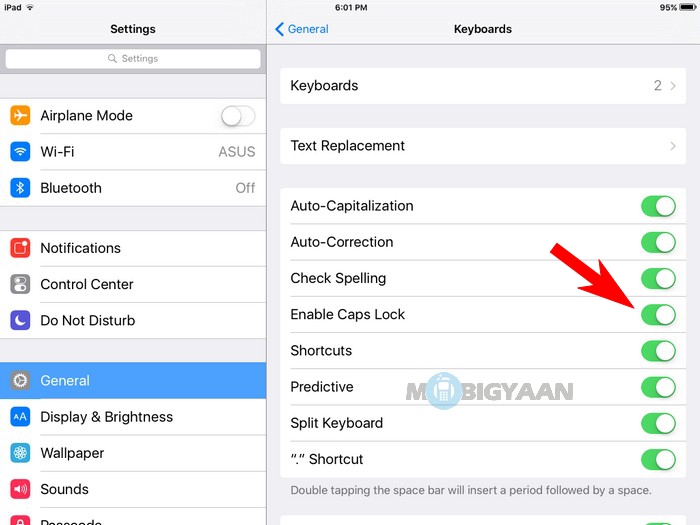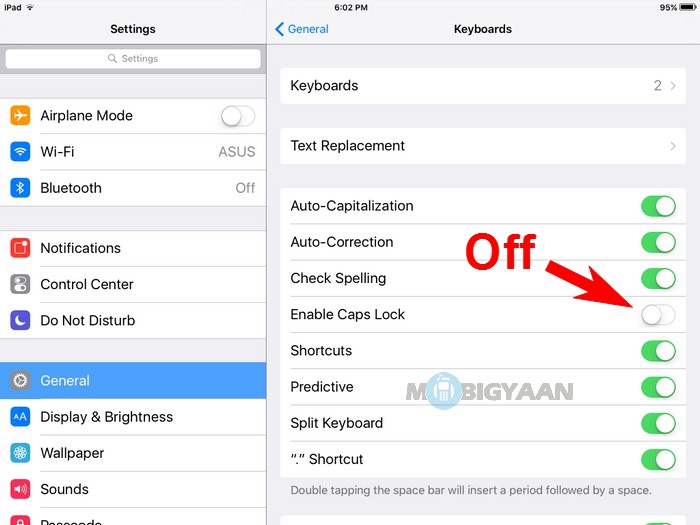 If you want to re-enable the caps lock, simply repeat the method shown above and turn the 'Enable Caps Lock' slider to green.
If you have any queries or questions related to this guide, just ask us in the comments area below. Don't forget to check out our How-to Guides.