Apple devices like iPad are used to send millions of text message every day. As undo and redo is a basic feature on a desktop PC, it does come handy when you are typing a lot on your iPad. You want to Undo text on Apple iPad or just Redo the text that's been important for you (a phone number or someone's email ID) while typing on a chat or messaging app.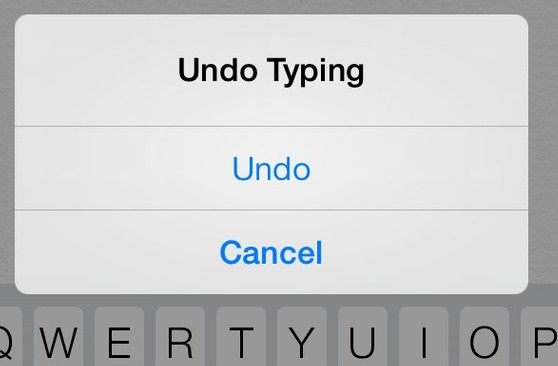 I will show you an amazing stuff to undo or redo text you type using the keyboard without installing any kind of apps or setting things up. It is very easy to undo and redo texts on iPads, you will thank me later.
If you are an Android user, I've also made a simple guide for Android phones: How to undo text on Android.
How to Undo text on Apple iPad
Most of the apps support undo and redo feature which is native on iOS devices. To Undo text on iPad, open any app, type on the keyboard and simply shake your iPad. You will see a small popup that says 'Undo'. I have used iMessenge here.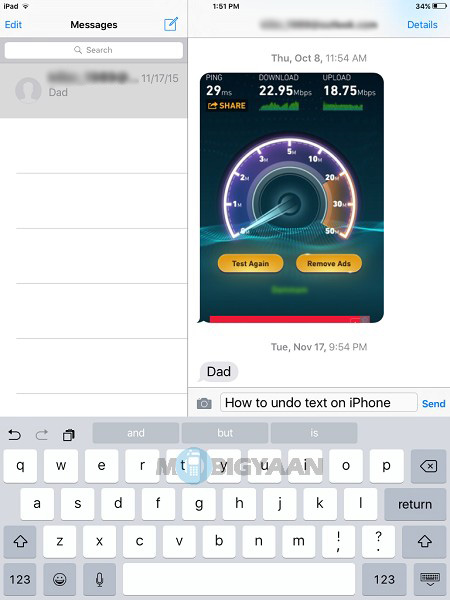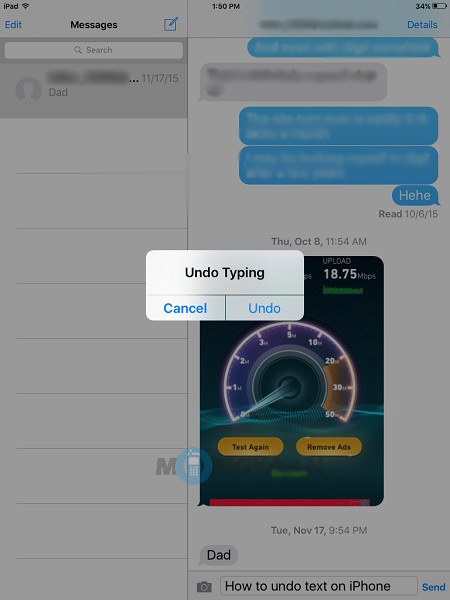 Redo appears only when you have done undo before. If you shake it after you've performed an undo, you'll see a Redo option. You can undo texts multiple times, it only activates when the keyboard is present on the screen.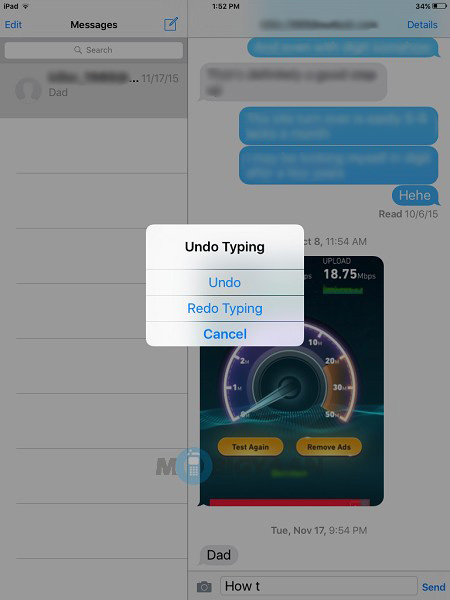 Almost all the apps work with this undo/redo function since it's a native feature from iOS. If you got an iPhone, just try it along and see if you can undo text on iPhone. The apps I tried were iMessage, FaceBook, Pinterest, Skype, Twitter, Mail, and others.
If you face any problems about this guide, ask us in comments. Want more tutorials like this? Check out our How-to Guides.