There's nothing you can't do in Google Chrome, one of which is to use the browser as a calculator. Have you ever been in the middle of a search and needed a calculator? Don't just search for a calculator or use a calculator app on your PC or mobile, instead use Google Chrome as a calculator so that you get your mathematical queries quickly.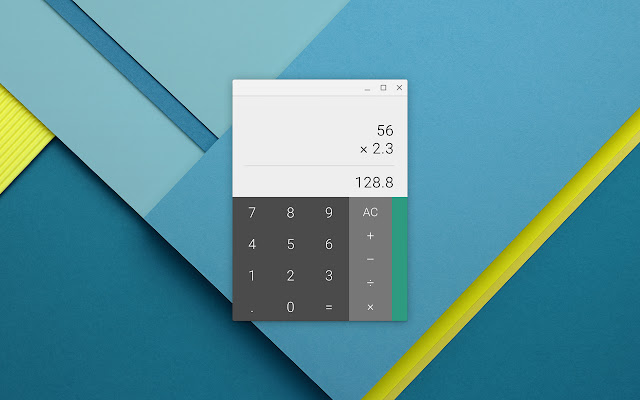 How to use Google Chrome as a calculator
To use Google Chrome as a calculator, type in your mathematical query in the address bar to have the browser immediately tell you the answer. I'm not saying to open Google's calculator in the search results and use it, but I'm saying that the address bar works as a calculator input, your queries can give you direct results instead of entering them into a dedicated calculator.
You also do not need to hit Enter because Chrome is designed to calculate your math problem as you type in the numbers. Take advantage of Chrome's intelligent calculator and do the hard math for you without wasting your time looking for a calculator.
For example, you can type 1 + 1 and your answer will be shown instantly in the search in a drop-down list. take a look at these screenshots to know how it gives you the results.
You can also use a Google Calculator by typing the queries and pressing Enter. Or you simply type the Calculator in the search results and you can access a calculator right on the search engine results page. But this method works if you want instant results for all those basic calculations.
This is how you can use Google Chrome as a calculator and get your results quickly. There are a whole lot of things you can do in Google Chrome, we will share more of the tips, tricks, shortcuts, and workarounds of Google Chrome here in our How-To Guides section.
To get updates on the latest tech news, smartphones, and gadgets, follow us on our social media profiles.