HTC ChaCha launching in Germany on the 18th of June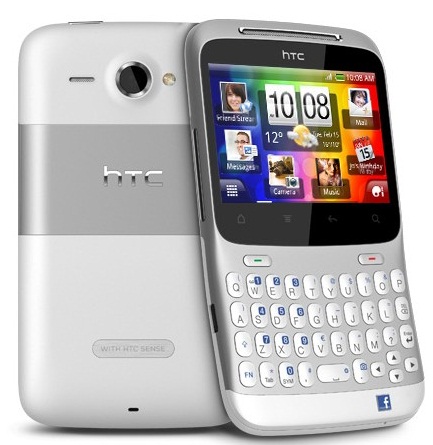 HTC is planning for a party in Germany to launch the HTC ChaCha Facebook phone. The HTC ChaCha was unveiled in February along with HTC Salsa, another Facebook phone. HTC had announced a similar gathering and hosted a party in London last month for the launch of the HTC Sensation.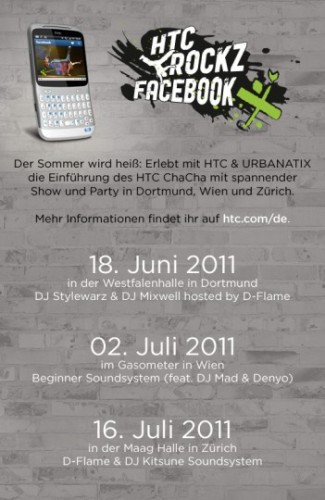 Both the phones are scheduled to launch in Q2 and are said to be on sale before mid-June in Europe and soon reach the US operators as well. We'll be waiting for the two handsets, especially the ChaCha as it is the first of its kind HTC phone that has a messenger form factor.Other features include Android 2.3.3, a 2.6 inch 480 x 320 pixel landscape touchscreen, physical QWERTY keyboard, a 5 megapixel camera with auto focus and LED flash and a VGA front-facing camera.It also features a dedicated Facebook button for one-touch access to the key functions of the Facebook service that are integrated throughout the HTC Sense experience. The Facebook button is context-aware, gently pulsing with light whenever there is an opportunity to share content or updates through Facebook. With a single press of the button, users can update their status, upload a photo, share a Website, post what song they are listening to or 'check in' to a location and more.