HTC launches Desire Z, all you could desire!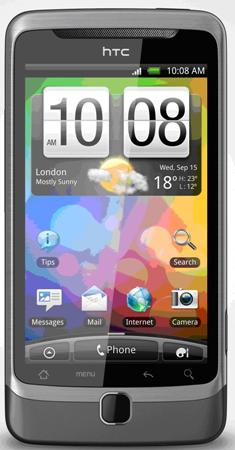 The Desire Z is here. Yes, HTC launched the Desire Z in India featuring the new HTC sense experience. The smart phone is run by Android 2.2, has 3.7 inch S-LCD capacitive touch screen, a 5 megapixel camera with led flash with HD video recording, a full QWERTY dedicated keypad, search dedicated key, etc. The connectivity section includes Bluetooth, Wi-Fi and USB. The processor handling all this amazing hardware and software is an 800MHz Qualcomm 7230 processor which performs smoothly. The phone is expected to cost Rs. 25,590.
The phone will also feature the HTC sense experience which offers variety of enhancements that improve how people capture, create, share and access multimedia content. With a newly created camera experience, people can record HD videos or capture images with a variety of fun camera effects. With HTC Locations, a new differentiated online mapping experience, people have instant, on-demand mapping without download delays or incurring mobile roaming charges.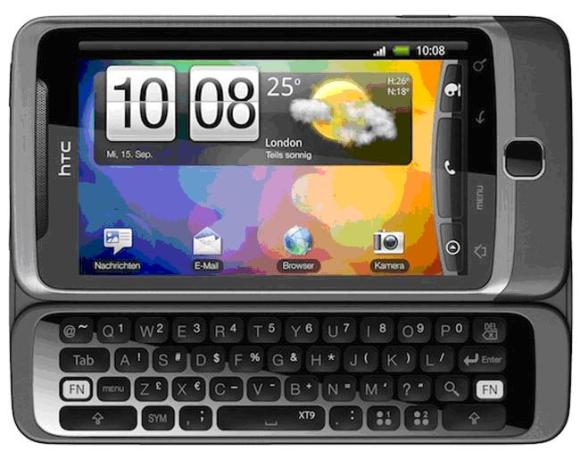 With the new HTCSense.com service, people can simply manage their mobile phone experience from their HTC phone or personal computer. For example, people can easily locate a missing phone by triggering the handset to ring loudly, even if it is set to silent, or to flag its location on a map. If the phone's been lost or stolen, users can remotely lock the phone, forward calls and texts to another phone, send a message to the phone to arrange its return or even remotely wipe all personal data from it.  HTCSense.com makes it easy to setup a new HTC phone or access archived mobile content such as contacts, text messages and call history from a PC browser. People can also customize their phones with exclusive HTC content like wallpapers, HTC scenes, sounds or plug-ins
Ajay Sharma, Country Head, HTC India had this to say, "It is HTC's endeavor to push mobile phone experience to newer levels, and the HTC Desire Z stands testimony to it. For a new empowered India which is constantly on the move, the dedicated features of the HTC Desire Z will make it the tool of choice in seamless connectivity and convenience. This, combined with the HTC Sense experience will take the user beyond the phone to a whole new level with a series of connected HTC services we call HTCSense.com"