HTC M8 back panel surfaces; Could be successor to HTC One
While the HTC One, which is the company's flagship device for 2013, seems to be doing well in the markets, the company seems to be already working on the successor.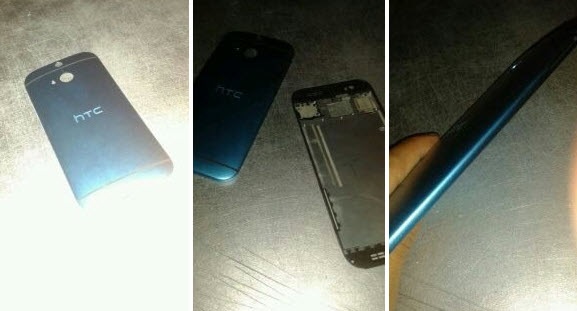 According to sources, a new HTC device with the codename M8 has surfaced. Interestingly, the HTC One was codenamed M7, thus creating speculations that the M8 could be the successor to the HTC One, which brought a refreshed design to the HTC series. While just the back panel of the HTC M8 was visible, the overall design seems to be based from the HTC One series itself.
However, in the back panel of the HTC M8, there is an additional round hole towards the top edge, above the camera. While it is hard to imagine what the hole is for, fingerprint sensor is the easiest guess. The HTC M8 is said to have a display ranging between 5 inches to 5.2 inches and the superfast Snapdragon 800 processor, which may be old by the time the phone is actually announced. Nonetheless we'll have to wait till 2014 to see the actual device.