The HTC M8 leaks and rumours fail to die down as we have now come across the first HTC M8 live picture, which gives us some interesting details on the HTC One successor.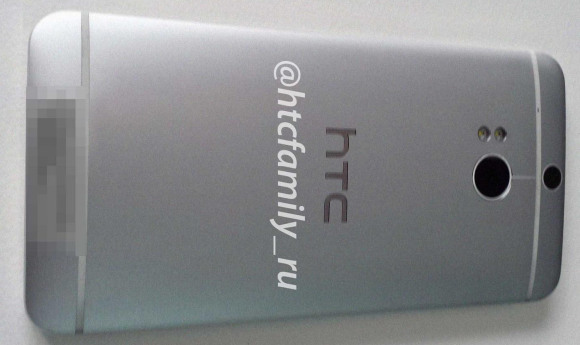 The HTC M8 live picture shows us the back of the device, which looks similar to the metal back of the HTC One but the difference lies in the new camera. There are dual UltraPixel cameras of unknown resolution on the back accompanied by dual LED flash. What we expected to be a fingerprint scanner has turned out to be another camera so either there will not be a fingerprint scanner in the HTC M8 or it will not be on the back.
There have been interesting revelations of the HTC M8 in the past few days. We have come to know of the virtual on-screen navigation buttons and that the device will be unveiled in late March at a New York event.
We also know the specs of the device. The M8 is rumored to come with a 5-inch 1080p display, a Snapdragon 800 processor with 2 GB RAM, an improved dual-sensor UltraPixel camera as we can see today and Android 4.4 KitKat with the latest Sense 6.
We hope the dual cameras on the HTC M8 bring great camera performance as cameras on the HTC devices have been underwhelming. Yes, the HTC One had a good low light camera but the quality of its daylight shots had left plenty of room for improvements.