Just yesterday we saw the leaked cases of the HTC M8, which is said to be successor of the popular HTC One. While the leaked cases hinted towards the presence of a fingerprint scanner, now the UA Prof file leaked showing describing the display.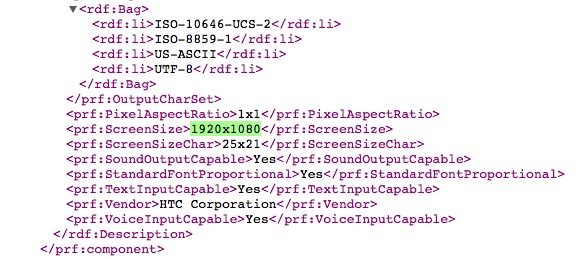 The leaked User Agent Profile file of the HTC M8 reveals that the device would sport a 1920 x 1080 pixels display resolution. However given the expectations that the device would feature a display greater than 5 inches, everyone expected a 2560 x 1440 pixels resolution, also known as Quad HD and is the latest trend in smartphone displays.
The HTC M8 is also said to feature a unique twin sensor rear facing camera. The sensor would not only improve the image quality but also increase the focusing ability and the depth of field. The device is expected to be announced by the end of March thus hoping to take the legacy of the HTC One forward.