Customization is the the new trend in smartphones. While projects such as Moto X have been initiated to give the consumer the maximum power in terms of customizability, who said you couldn't have some customization within the existing range of phones? HTC has done so with its flagship HTC One smartphone – it has launched a customizable 'Double dip hard case for the HTC One which will let you choose different colors for bottom, top and middle sections of the smartphone.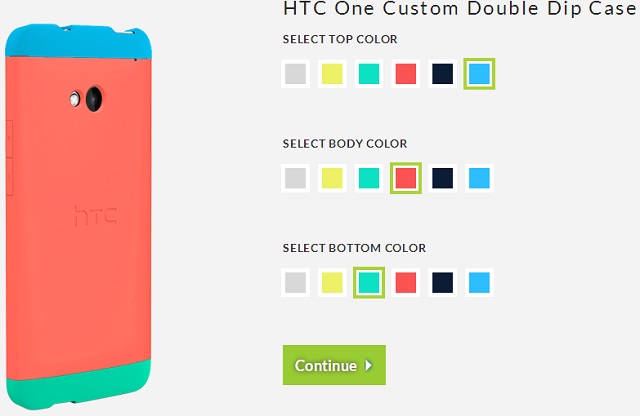 The three sections come together, lending protection as well as different hues to the handset and breaks away from the monotony of the original white color. Colors include  include Glacier Gray, Neon Lemon, Atlantis, Bright Peace, Navy Blazer, and Pastel Blue and you can make any combination you want from these colors.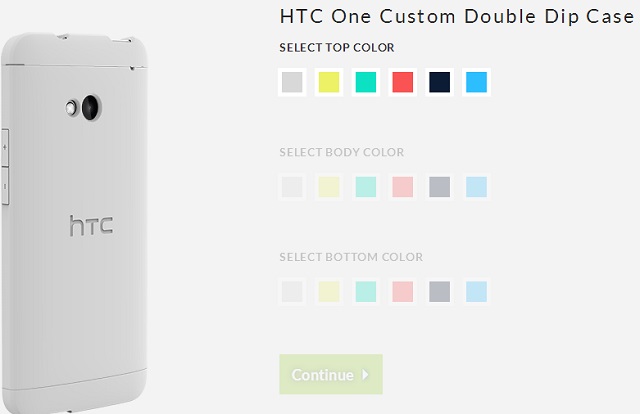 This case is currently available in the US for $30.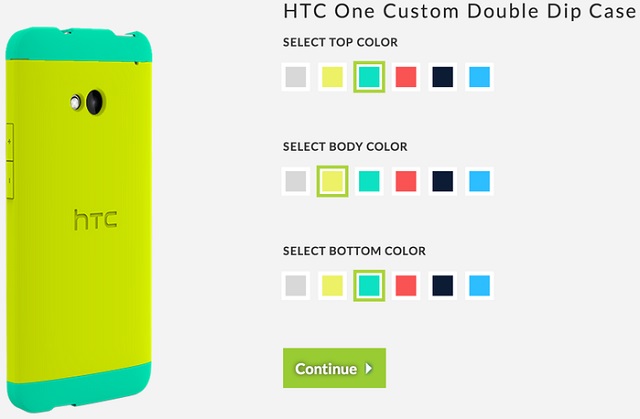 The HTC One Double Dip case will pitch HTC One along with the Moto Marker which comes in 18 color options for the rear cover and 7 different colors for the camera ring and sides. It might not be as great as what Motorola offers but still if you own an HTC One, then this might be an easy pick if you are bored of the space gray color scheme or maybe just want a new color coordination on the handset just for the heck of it. HTC One is the first major handset that this is happening with and therefore, it is still ultra cool.