With the uproar of the Mini version of the popular Galaxy S4 from Samsung, HTC has decided to get a scaled down version of its flagship, which was launched earlier this year.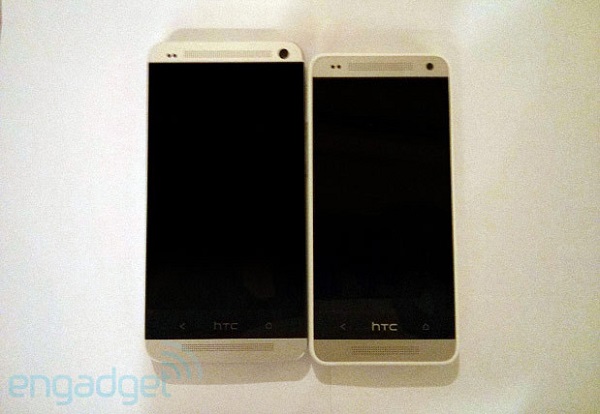 As per reports from Bloomberg, HTC would launch the Mini version of the HTC One before August. The HTC One Mini, which is also called the HTC M4, would have a 4.3 inch display with a slightly lower resolution than the HTC One. An important question is whether the UltraPixel camera which was featured in the HTC One would be seen in this device as well.
In the meanwhile, an image of the HTC One Mini has leaked confirming the 4.3 inch display with a probable resolution of 1280 x 720 pixels. The metallic unibody of the device is maintained but with some additional plastic in front. We should have a lot more details of this device coming over the next few weeks.