So after going through all the rumours surrounding the HTC Endeavor/Edge and HTC Ville, we now come to know that both these devices will see another rebranding before they arrive officially. And at the time of launch, HTC Endeavor/Edge should be known as HTC One X and HTC Ville should be called the HTC One S.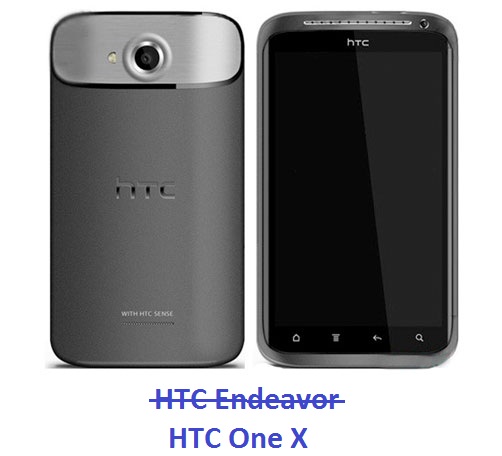 We have been hearing about both the devices since a few months now and we are now totally confused and are really concerned over the official branding of these devices because they have gone through the names Edge, Endeavor, Supreme and Ville. Now we hope that this time around the sources close to the company are right and HTC finally sticks to HTC One X and HTC One S.

With these new naming, HTC is expected to stylize the name of the devices in their branding, with the X and S will appear as superscript above the 'One' like HTC One X and HTC One S. Though the specs are expected to remain the same as rumoured before.
HTC One X (HTC Endeavor/Edge) is expected to feature a quad-core Tegra 3 processor, 4.7-inch HD display, an 8 megapixel camera. Whereas the HTC One S (HTC Ville) will have a 4.3 inch qHD AMOLED panel, a 1.5 GHz dual-core CPU (rumoured to be the MSM8260 Snapdragon). OS on both the devices should by Android 4.0 Ice Cream Sandwich with Sense 4.0 on top of it. We will know it all at the MWC from February 26.

Via