We today have some information about the next Windows Phone update, called the WP Tango. According to the latest leaks, Windows Phone Tango update will go on to support more countries, more pre-installed apps, easy contact switch from SIM to device and vice-versa and more.


So with Tango Microsoft plans to release the update in more countries which means more users will be able to access the update and enjoy the new OS upgrade. Also with the update the number of pre-installed apps would go up from the current 16 to 40 apps. With this Tango will bring in a very important feature by which users will be able to manage their contact directly from SIM and also export contacts on to SIM thus making the transfer process much easier.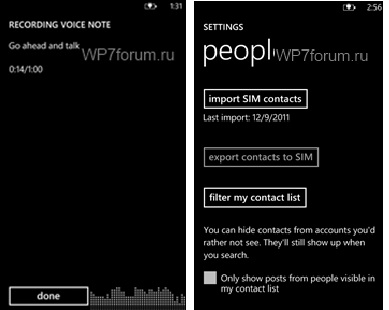 There'll be a more easy way to manage roaming with the Tango as now users will have three options namely no roaming, domestic roaming and international roaming. And then we will be able to see that with Tango users will be able to make more than one attachments to their MMS message. Until now users were only able and allowed to attach not more than 1 file. But with Tango we'll be able to attach more files. Also there seems that with tango Microsoft is introducing a Voice note recorder thus you can directly record your voice message and attach it to you MMS.
So now this is indeed a very nice set of new features that the Tango I going to carry. Plus as day pass by we are surely going to see more information and leaks to pop out. Ready to Tango?
Via