A new LTE monster by HTC has been leaked and is being touted as the HTC One XXL.  As the name suggests, it is pretty large in size and features as well.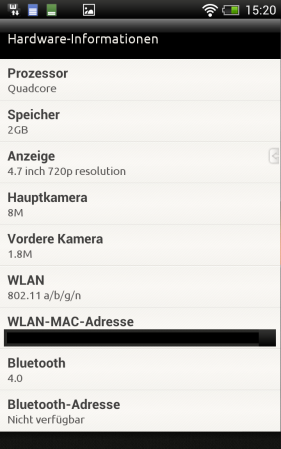 Some of the specs have been leaked which include a quad-core 1.6GHz Qualcomm Snapdragon APQ8064 processor with LTE connectivity. There is also an Adreno 350 GPU and whopping 2GB of RAM.

The smartphone will probably have a 4.7 inch Super LCD 2 display and is said to have the same 720p resolution seen on the HTC One X. There will be an 8MP camera at the back boasting the same features which we shown off at the HTC Once series launch. The smartphone is expected to hit the US market first and yes the 2GB RAM is definitely to compete against the US version of the S III and LG's Optimus LTE2.