And the folks at Pocketnow are at it again. This time they bring us a leaked picture which is purported to be that of HTC Radiant. We had heard about the Radiant less than a week back. At that time we didn't have any information on the specs.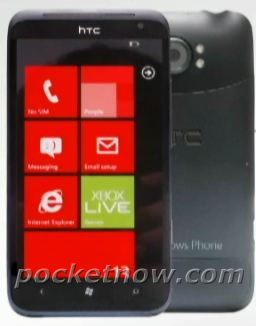 But this time, from the picture above we can guess that the device is going to sport a 4.3 inch screen. Also there is a front facing camera for video calls. The device is going to have the LTE radios onboard thus becoming HTC's first LTE device. The device looks little bulky, thanks to the little extra battery which is needed to power the LTE and large screen.
The HTC Radiant is said to be a successor of HTC Titan with LTE onboard. And also it almost resembles the Titan but there are a few differences. It is expected that HTC will unveil the device at the CES next week. Also the Radiant will come over AT&T's network but is not just limited to the US. Telstra in Australia is also expected to carry the mobile.