Microsoft rolling out fix for the disappearing keyboard bug for WP Mango
The Windows Phone Mango OS changed a lot of things for Microsoft and users. But with all good things come some bugs. And one of them to affect the Mango was the disappearing on the onscreen keyboard while a user tried to type anything.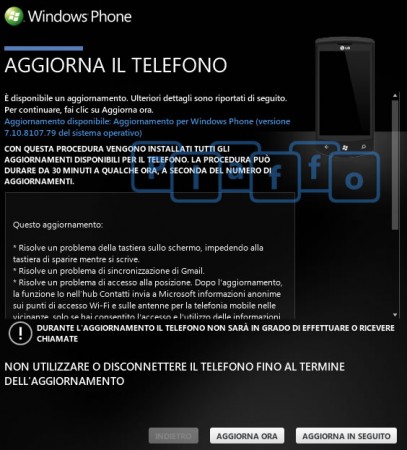 But now, Italian site Plaffo reports that Microsoft seems to be releasing a major update for the OS taking the build to v7.10.8107.79 for fixing the bug and many other issues. Here is the complete changelog:
It solves a problem of the keyboard on the screen, preventing the keyboard to disappear while typing

Resolves an issue with syncing Gmail

It solves a problem of access to the location. After the upgrade, the function IO hub sends to Microsoft anonymous information contact the Wi-Fi access points and antennas for mobile phones in the vicinity, only if you have allowed access to and use of location information from part of the "I'm here."

Revocation of certificates issued by DigiCert Sdn Bhd to solve a problem of encryption

Fixes a problem with the e-mail related to Microsoft Exchange Server 2003. When you reply to or forward an email, the original message is now included in the response.

Fixes an issue of notification of voicemail
The update has been received on a Vodafone-branded LG Optimus 7 and we hope the update reached all Windows Phone Mango running devices.