Nokia Shop launched, powered by indiatimes
Now you can buy a Nokia phone from "Nokia Shop". Nokia shop is Nokia's own e-commerce portal powered by indiatimes.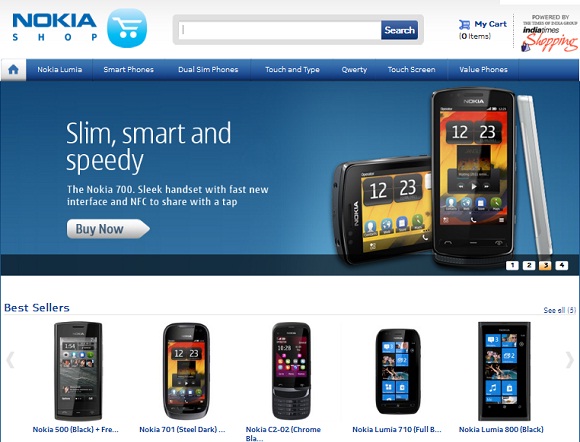 The Nokia Shop offer an option to login using your facebook account, which makes the registration process a bit faster and easier. You can also compare various Nokia phones using the compare feature available there.