Corning Gorilla Glass 2 to be showcased at CES
The scratch resistant Corning Glass that is being used in all major devices today has announced that it will be showcasing second generation of the glass breed at the upcoming CES 2012 next week at Las Vegas.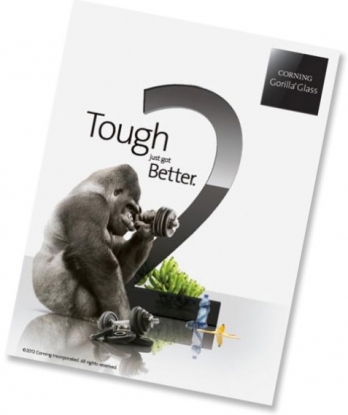 The company said that currently, the Corning Gorilla Glass is being used by over 30 brands, into more than 575 product models, spanning more than 500 million units worldwide. Corning has said that the Corning Glass 2 will get slimmer to a great extend to support the next generation of slim smartphones.

In a press release James R. Steiner, senior vice president and general manager, Corning Specialty Materials said, "Corning Gorilla Glass has been a tremendous success for Corning, enjoying excellent market acceptance across mobile device industries. Handset and tablet device manufacturers are clearly driving toward higher functionality from thinner designs. Corning's latest innovation in Gorilla Glass technology is very well positioned to meet these challenges and enable broader touch technology penetration."