HTC has just started sending out invites for its MWC event scheduled on March 1 and even though the invite doesn't reveal much, we are hoping the company launches its next flagship.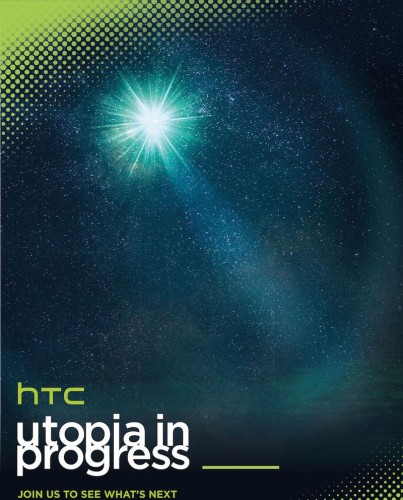 The invite doesn't give any hints whatsover on what HTC plans to unveil at the MWC. The invite features a sky with stars and a message written below the HTC logo, "utopia in progress". So, our guess is as good as yours on what the Taiwanese company will be unveiling in Barcelone in a couple of months.
Last year, HTC unveiled the mid-ranger Desire 816 at MWC but this year, hopes are pinned on the One M9 or whatever HTC plans on calling it. The next HTC flagship is rumored to pack in a QHD display, Snapdragon 810 and a new 20 MP Sony camera sensor.
While everyone is keenly awaiting the new HTC flagship, the company might still choose to unveil another mid-range device at the MWC, so you never know. Whatever is it, it's still more than a month to go, so we should know more in the meantime.