The User Interface of HTC mobiles is something that has been always appreciated by customers. Latest news leaks claim that the upcoming HTC phone has taken a step ahead. The UI screenshot of a HTC G2 was leaked recently.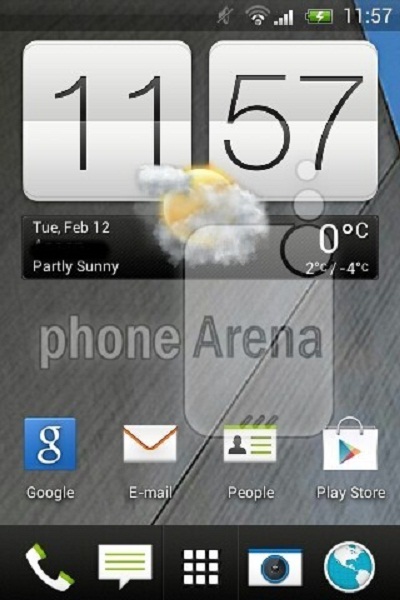 The screen shot of the HTC G2 shows a new Sense UI paradigm of the company which sports a cleaner and simpler interface on the home screen. Though the minimalistic and tiled Sense 5.0 interface wasn't visible in this screenshot, it is possible that it has been made exclusively for the HTC One.
The HTC G2 is supposed to be priced at an affordable price and have specs like a 1 GHz processor and 3.5 inch display. The screen is expected to have a 320 x 480 pixel HVGA display resolution.
While we have no details on the other details, like when the phone would be released, we wouldn't be surprised to see it at the Mobile World Congress later this month or even at the HTC event, which is scheduled to be held next week, along with HTC One.