With the Windows Phone 8 OS powered HTC 8X getting good sales in the market, the company has decided to add more flavors to the phone. The device, which is currently available in Black, Blue, Red and Yellow colors, May now soon be available in an all-white model.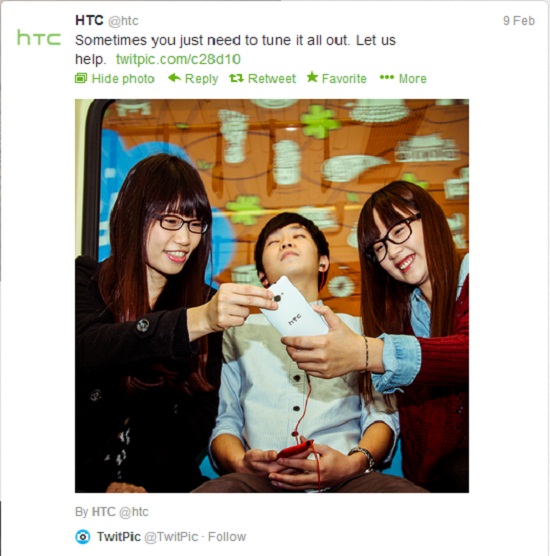 HTC posted a photo on twitter of the white HTC 8X with the tweet "Sometimes you just need to tune it all out. Let us help." It would seem that HTC may be in the process of releasing this white colored HTC 8X as a special edition of the Windows phone. The photo also shows a red device which seems to be the HTC 8X.
While the phone in the photo is also confused with what could be the HTC M7 (HTC One) but the design of the devices makes us believe it is the HTC 8X. Although HTC hasn't made any official announcement about the availability of the white HTC 8X, we are quite convinced that the device would be coming to markets soon. In the meanwhile HTC is soon going to release its HTC One which was formerly known as the HTC M7. Along with that devices we may also see the white HTC 8X.