HTC Titan II for AT&T becomes the first 4G LTE Mango phone, boasts 16 MP camera
It was initially assumed that HTC Radiant is going to be the successor of HTC Titan with LTE but recent announcement from HTC at CES 2012 confirms that HTC Titan II for AT&T is on its way, thus becoming HTC's first LTE device.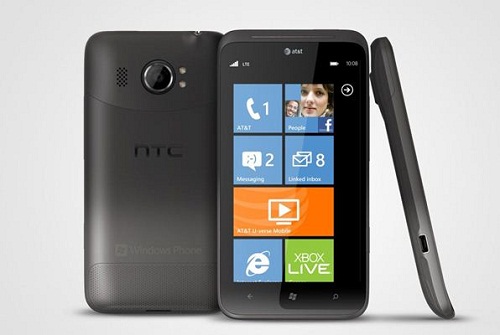 This device sports a whooping 16 MP camera with dual LED flash. While the 16 MP camera is going to be the USP of this device, the dual LED flash is somewhat of a disappointment considering the phone is equipped with a 16 MP camera. Nokia got it right when they launched Nokia N8 with Xenon flash.Phone also features a 4.7 inch WVGA S-LCD screen, 1.5 GHz single core Snapdragon processor, 1.3 MP front-facing camera, 720p HD video recording, 16 GB on-board memory and 1730 mAh li-ion battery.