HTC to use ARM CPU for its Windows 8 Tablets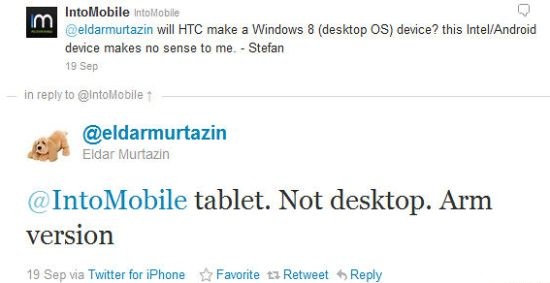 HTC might be the next manufacturer who will be joining the band-wagon in making tablets which will run on the newly announced Windows 8 platform. According to insiders, HTC is working on a Windows 8 slate that will be powered by a Qualcomm-built ARM chipset instead of an Intel one. It may also happen that HTC may use 'special version' of Qualcomm CPU.
The association of Microsoft and HTC has been fairly good in the past and it seems to be continuing well, and this time on the tablet front. This news is still not official but stay tuned with us for more on this.