More than one iPhone coming this year, says Al Gore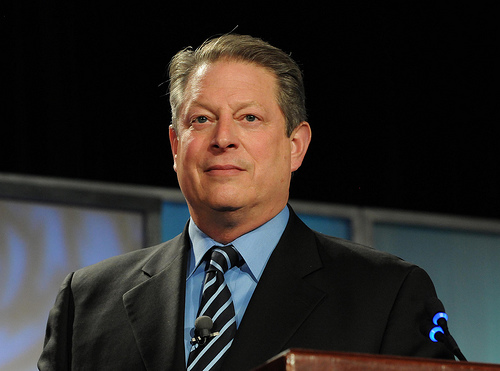 Every now and then we are hearing rumours about the release date and other details about the iPhone 5 and there are speculations that there may be more than one iPhone which may be released in the coming months.
 
Al Gore, the Noble Peace Prize winner has now spilled some beans to confirm the fact that Apple may launch more than one iPhone. According to Associated Press, Gore was speaking at a summit in South Africa on Wednesday and he had said, "Not to mention the new iPhones coming next month." An attendee at the summit recorded this over his iPhone and later provided it to AP.
Al Gore's comment does have some weight as he is also one of the board members of Apple and so we can trust this information from him. The Apple's iPhone(s) launch event is speculated to be on the October 4.