HTC has made a number of announcements at its pre-MWC event today. The company unveiled its brand new flagship, the One M9, a new fitness tracking band in the form of the HTC Grip and now, it has also unveiled a brand new virtual reality headset, the HTC Vive.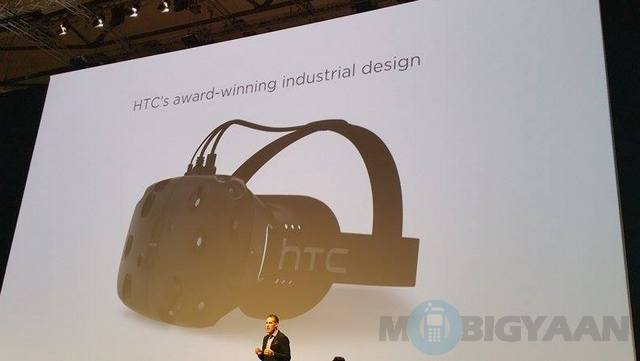 The HTC Vive is the company's first foray into the virtual reality world. The Taiwanese company has partnered with the gaming company Valve. The HTC Vive packs in 70 sensors along with Full Room Scale 360 Degree Solution with Tracked Controllers to bring the virtual reality into full effect.
The Vive comes with great graphics along with a 90 Hz refresh rate, which should make for a great experience. HTC also plans on offering wireless controllers to offer a varied range of VR experiences.
HTC has also partnered with a number of companies like Google, HBO, Lionsgate and the National Palace Museum in Taiwan for content. The company has also partnered with a number of game developers including Vertigo Games, Bossa, Barry –Fireproof, Dovetail Games, Wemo Labs, Google, Steel Wool Games and Owlchemy for games and entertaining content for the Vive.
HTC will launch a developer edition of the device in Spring this year and the company plans on launching a consumer edition of the HTC Vive before the year ends.