Huawei Ascend P2 may not feature 1080p resolution; 720p instead
With just a few days before the Mobile World Congress in Barcelona, we seem to be getting a lot of new details about the expected products to be seen at the global conference. This is a bit different and claims that we'll get to see just a 720p resolution on the 4.7 inch display of the much rumoured Huawei Ascend P2.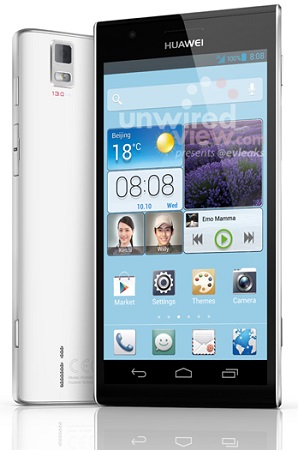 According to a post by the head of Huawei's mobile division, Richard Yu, the Huawei Ascend P2 would sport a 4.7 inch 720p display. He claimed that a 1080p display that is smaller than 5 inches didn't make sense, as the human eye would be incapable of positively identifying the difference between that and a 720p panel.
The Huawei Ascend P2 is expected to be a mid-range device from Huawei and it was earlier rumoured that the device would have 1.5 GHz quad core processor with a 4.7 inch display having 1080p resolution and 13 megapixels camera. While the camera is expected to remain intact we're not sure about the processor and we definitely won't see a 1080p resolution.