Samsung seems to be confusing us with new claims regarding its next flagship Galaxy S device. The South Korean giant raised eyebrows with its claims to be looking at the new Qualcomm Snapdragon SoC's for the upcoming device which may cause an unwarranted delay in the launch of the device.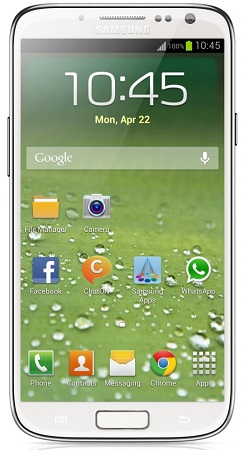 According to reports, Samsung has been recently facing some issues with the Exynos 5 Octa, which was expected to feature in the new Galaxy S IV. This has forced the company to even consider the new Qualcomm Snapdragon SoC's for the flagship device.
Also another report from Piper Jaffray analyst Gus Richard claims that the Exynos 5 Octa has issues that determined Samsung to postpone the launch of the Galaxy S4 and look at Qualcomm for chips, a business decision that will benefit the latter
Interestingly all the devices of the Galaxy S series have the Exynos chip in various versions. It would be a little surprising if the next device of the Galaxy S series, the S IV, does not follow the trend.