Just some days back we had shared with you the expected specs of Huawei's Ascend P2 and had also informed that an Ascend P2 Mini would be simultaneously released. Now that we're nearing the Mobile World Congress more details about the device have come to light.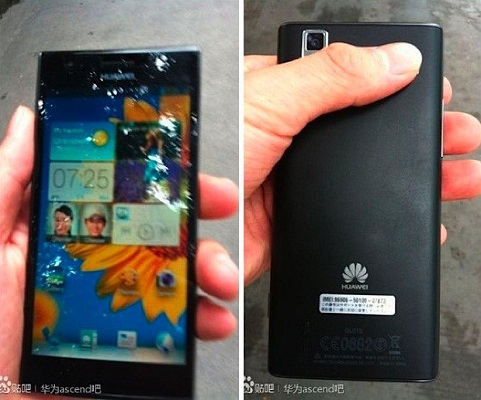 We have just got to see some LIVE pictures of the upcoming Huawei's Ascend P2 and show the trendy design of the phone. The pictures also show the smooth curved design which makes the phone aesthetically pleasant.
The expected specs of Huawei's Ascend P2 are:
4.7-inch full-HD display
1.8 GHz quad core processor
2 GB RAM
8 GB internal storage
13 megapixel camera
Android 4.1.2 Jelly Bean
2200 mAh battery
The device is rumoured to be less than 6.45 mm thick which is considered to be non-conforming to Federal Communications Commission standards. This may cause some issues in the US. Hence we may end up seeing a 'fatter' version of the Ascend P2 in the US. But none of this can be confirmed till the Mobile World Congress, where Huawei will officially launch the device.