With the Mobile World Congress just a couple of few weeks away, more rumours and predictions about the expected device which will be unveiled at the event are surfacing. We have already heard about the Huawei Ascend P2 which will run on Android OS earlier and now a report coming in suggests that we might also see the company unveil a Ascend P2 Mini.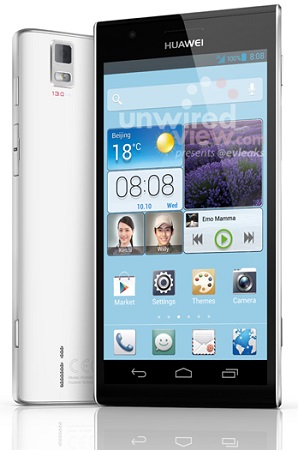 While the Huawei Ascend P2 is expected to launch with a 4.7-inch display, the Ascend P2 Mini might arrive with a 4-inch display.
The Ascend P2 Mini will also pack in some scaled down internals like the 4-inch screen will be of 720p, 1 GB of RAM will be present with an 8 MP rear camera on-board. The smartphone is to run on Android 4.1 Jelly Bean OS like its elder brother.
While the Ascend P2 is rumored to arrive with a 4.7-inch full-HD 1080p display, 1.8 Ghz quad-core processor with 2 GB RAM, 8 GB internal memory, 13 MP camera with LED Flash and run on Android 4.1 Jelly Bean. While the expectations are high from Huawei, we'll have to wait till the Mobile World Congress to see what they have to offer us.