Back in July when the Windows Phone 8 OS was announced, Microsoft had informed us all that initially four device manufacturers have tied to bring on their device on the new OS. Included in the list were Samsung, Nokia, HTC and Huawei.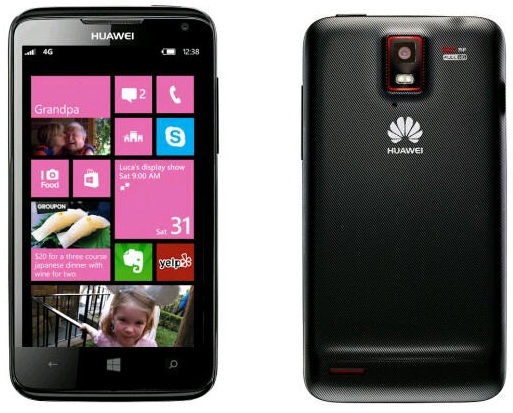 While Samsung, Nokia and much recently HTC went on to unveil their Windows Phone 8 OS running smartphones, Huawei is left behind but that may not be for too long.
According to reports coming in from China, the Ascend W1 will go on to be the first Windows Phone 8 smartphone from Huawei. And this news is trust worthy given the fact that that Richard Yu, Huawei's Chairman for Devices himself has revealed the news.
 
The Huawei Ascend W1 is expected to be made available in the market by November or December as per rumours and might cost around $317 according to the source. There might be four colour options that the W1 could be available in namely: Black, Blue, Pink and White.
 
Now with this a rumour that the device might be unveiled at an event scheduled for September 25 has been doing the rounds but we cannot confirm anything on this as of yet.
 
It will be interesting to see as to what specs and features Huawei goes on to add in its Ascend W1 to differentiate it from the flagships of Nokia, HTC and Samsung.