So finally Microsoft has taken the centre stage and has finally spilled some beans onto the upcoming Windows Phone OS from the software giant. First and foremost, Microsoft confirmed that the next Windows Phone OS would be simply called Windows Phone 8.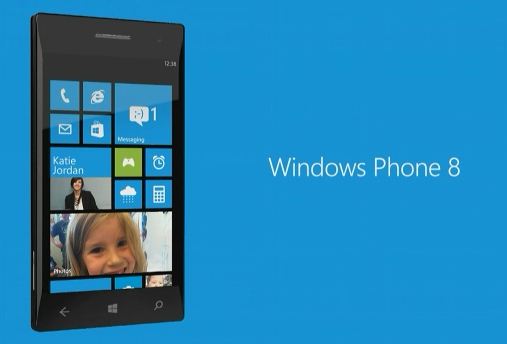 Along with this Microsoft has today made an announcement of revealing some of the upcoming features on the Windows Phone 8.

The most important features that would arrive on the Windows Phone 8 platform are:

Shared Core which means a bunch of stuff: kernel, networking, multimedia, driver support will be shared with the two platforms.

Support for Dual-core and Multicore processors

3 new screen resolutions which include WVGA, WXGA, and 720p resolutions. That's 800 x 480 15:9, 1280×768 15:9, and 1280×720 16:9

Removable Micro-SD support which can help you save Music, Photos, Videos, Installing apps

Skype integration brought into the OS

Internet Explorer 10 support. Has the same rendering engine as Windows 8. Oh an also Smart Screen and Anti-phishing tech support.

NFC support on all Windows Phone 8 devices and brings in its own Wallet which would give users the most complete Wallet Experience.

Native coding, which would help developers in developing apps for both Windows 8 and Windows Phone 8 OS by just writing the coding once

Nokia Map Technology would arrive on all Windows Phone 8 devices, with offline map support, Map control for developers and turn-by-turn directions. Thus the Lumia-advantage would wipe out.

Enterprise users would have a secure OS to work with; WP8 will support encryption, secure boot, LOB App deployment, Device Management, and Office.

Changing the start screen is the coolest of all the features mentioned above. You can move the live tiles, change their colours, and they now arrive in more sizes: Large, standard medium, and small.
So these are few of the major features of the Windows Phone 8 which will arrive apart from many others which we will share with you soon.  Also has the initial unveiling of the upcoming OS impressed you enough?