Huawei launched its new flagship called Honor 7 in India this October 2015 and it's sold exclusively on Flipkart in two 16 GB color models, Fantasy Silver and Mystery Gray. The specifications have considerably changed over the last generation 'Honor 6' and it seems like Honor 7 has taken clear step up with a new 64-bit octa-core processor, fingerprint sensor, screen size, and both the cameras. Enough talked, let's come down to the Huawei's Honor 7 review. We've got here a Chinese variant of this smartphone for review.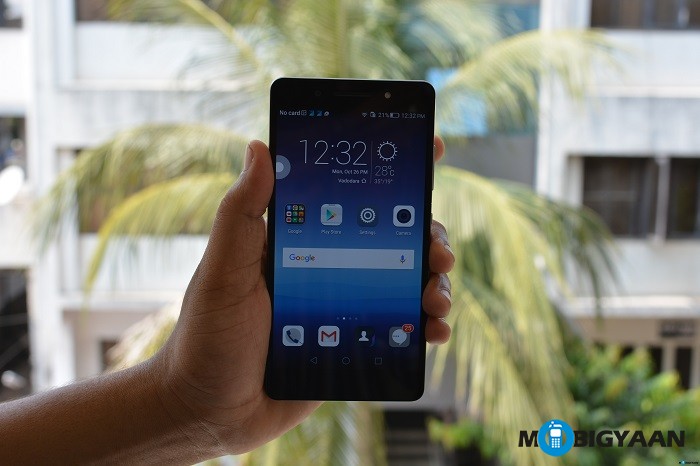 In the Box
Honor 7 with non-removable battery
MicroUSB cable
Travel adapter
SIM ejector pin
Design and Build
The Honor 7 has an elegant design and impressive metal chassis. It is solidly build using a stylish alloy unibody giving you a premium feel and covered with plastic over the top and bottom. The phone feels somehow bulky although it weighs 157 g. Unlike the trendy round edges we see in the iPhones and other devices, Honor 7 used chamfered edges and flat design giving you a great grip to hold it comfortably.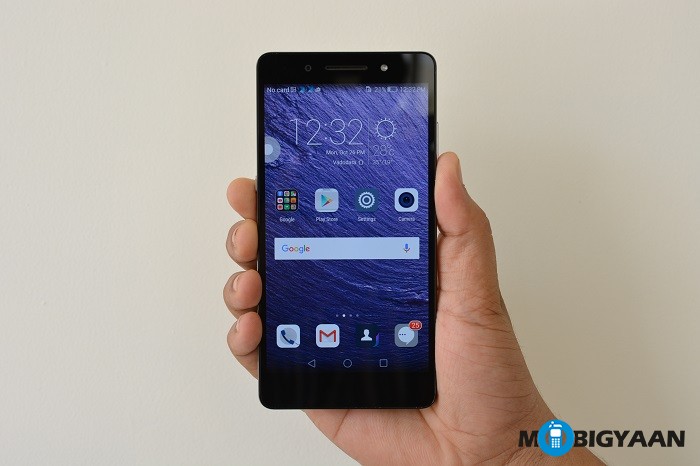 On the front, there is a 5.2-inch full HD display and you will find an 8 MP camera with flash. This is really an interesting stuff, a flash! The front camera can be used to capture selfies at night using the flash.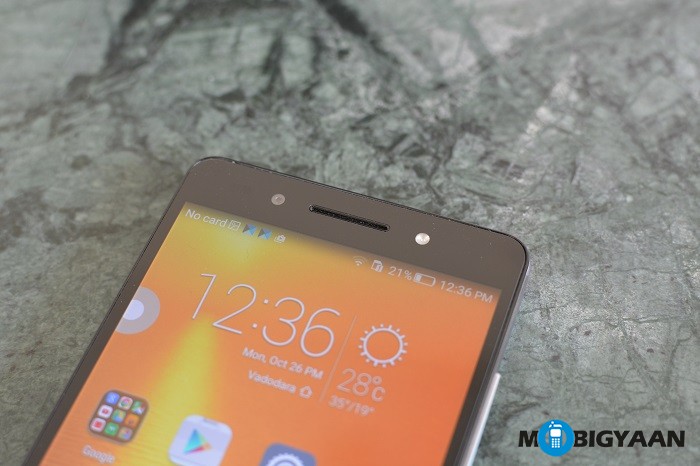 The bezels below takes a lot of space considering that it doesn't have any touch buttons.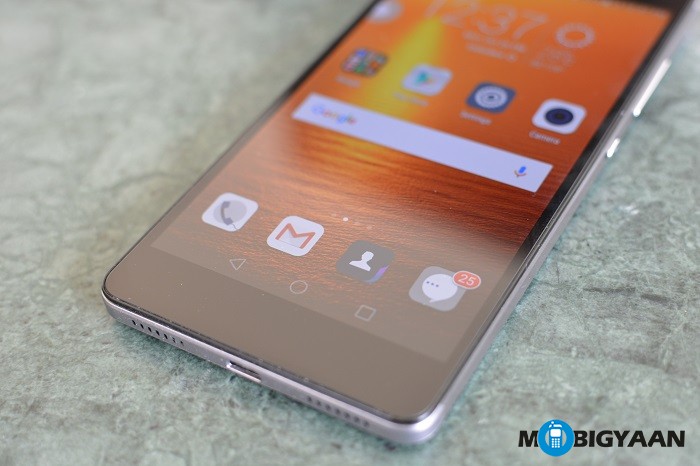 On the backside, you can see there is a huge 20 MP camera with dual tone LED flash that is slightly popped out. Below the camera, there is a fingerprint sensor which is used to unlock the phone as well as can be used for other gestures. The back cover is not removable as well as the battery.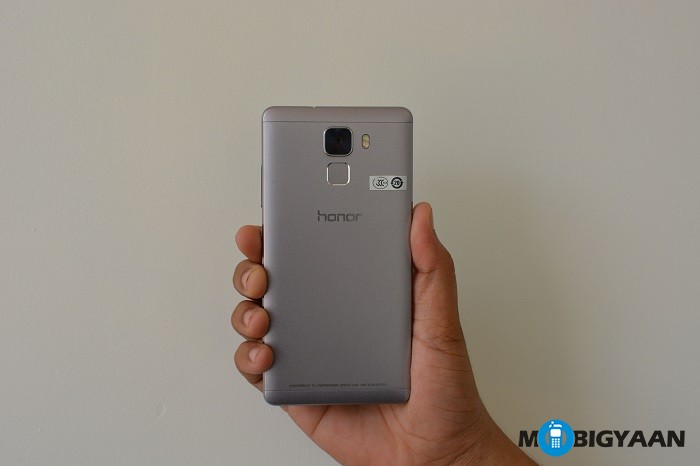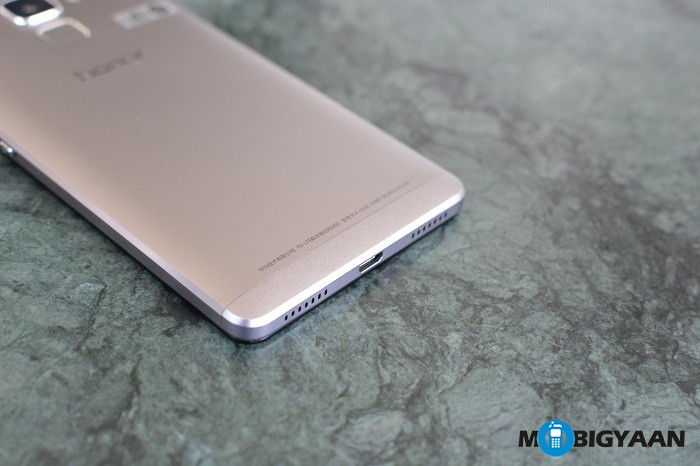 The top side has a usual 3.5 mm audio jack, a microphone, and an IR Blaster.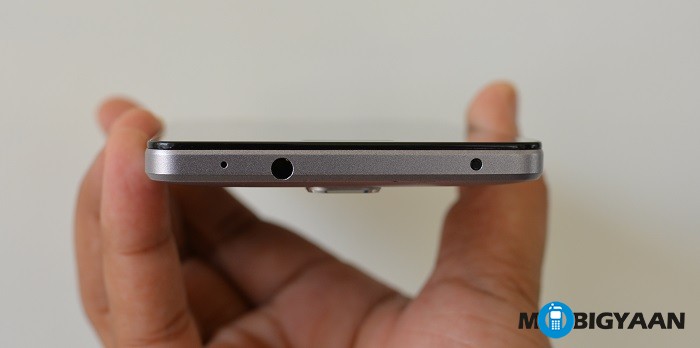 Top
While looking at the bottom, you see there are two stereo speakers but wait, is the sound coming from the left one? It's tricky, the left one is the actual speaker and the right has no speaker rather a microphone, well done Huawei.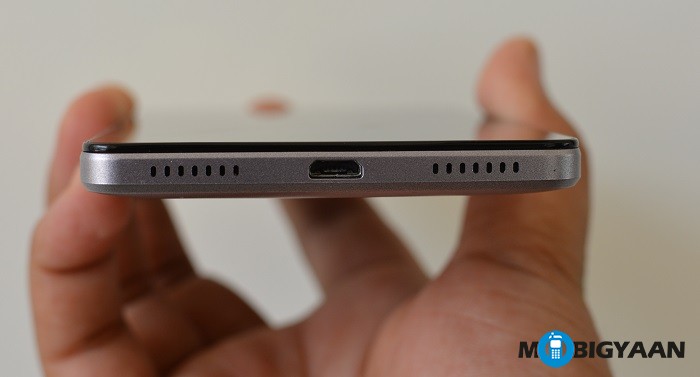 Bottom
On the right side, there is a small attractive power button and a volume rocker above it.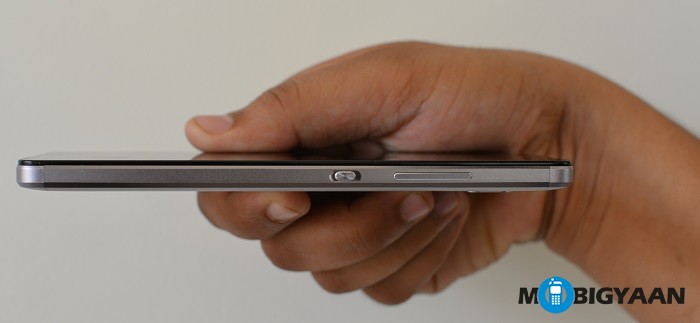 Right
On the other side, you will see an extra button known to be a 'Smart Key', a button that is specialized to perform a number of actions such as using it to take a photo or capturing a screenshot, or to quickly open flashlight. It can be configured under the Settings menu.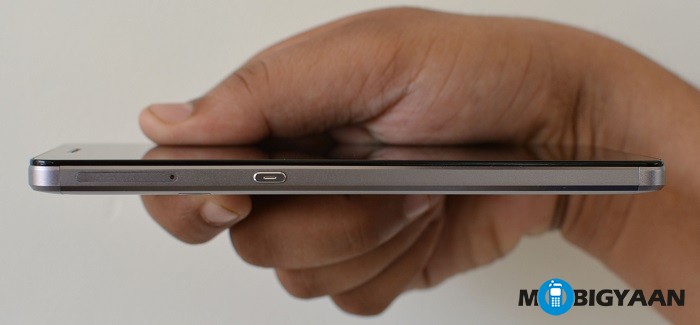 Left
Moreover, there is a nano SIM tray which utilizes the MicroSD slot in it. This variant doesn't support dual SIM, despite giving another SIM slot.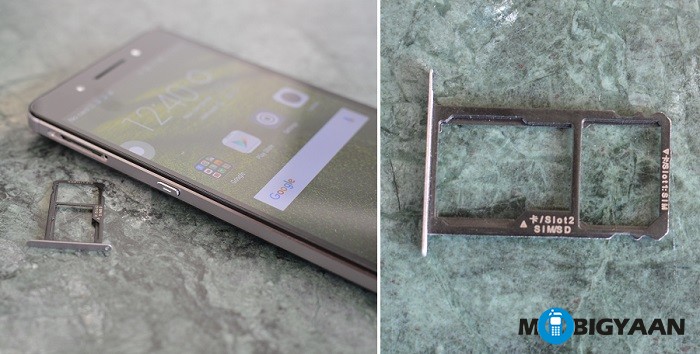 SIM Tray Has Another SIM Slot but Doesn't Work
Hardware and specifications
The specifications sit exactly between a mid-range to high-end device. The Honor 7 is an upper mid-range device.
Display: 5.2-inch IPS-NEO LCD display, 1920×1080 pixels resolution (424 ppi pixel density)
Software: Android Lollipop 5.0.2 with EMUI 3.1 (Emotion UI)
Processor: 2.2 GHz octa-core HiSilicon Kirin 935 64-bit processor (quad-core 2.2 GHz Cortex-A53 & quad-core 1.5 GHz Cortex-A53)
Graphics: Mali-T628 MP4
Memory: 3 GB RAM
Back camera: 20 MP rear camera with dual tone LED flash
Front camera: 8 MP front camera with single LED flash
Storage: 16 GB inbuilt storage with expandable up to 128 GB using MicroSD
Sensors: Fingerprint sensor, Ambient light sensor, Accelerometer, Gyroscope, Proximity, Compass
Network: 4G LTE single nano-SIM support
Battery: 3100 mAh non-removable
Dimensions: 143.2 mm x 71.9 mm x 8.5 mm
Weight: 157 g
Display
The Honor 7 has a 5.2-inch IPS-NEO LCD display with 1080×1920 pixels resolution (424 ppi pixel density). The display is covered with Gorilla Glass 3 and fingerprints are visible. It is still reliable on a 1080p display since a larger display may lead to drain more battery comparatively. Honor 7 didn't boast a 2k display here.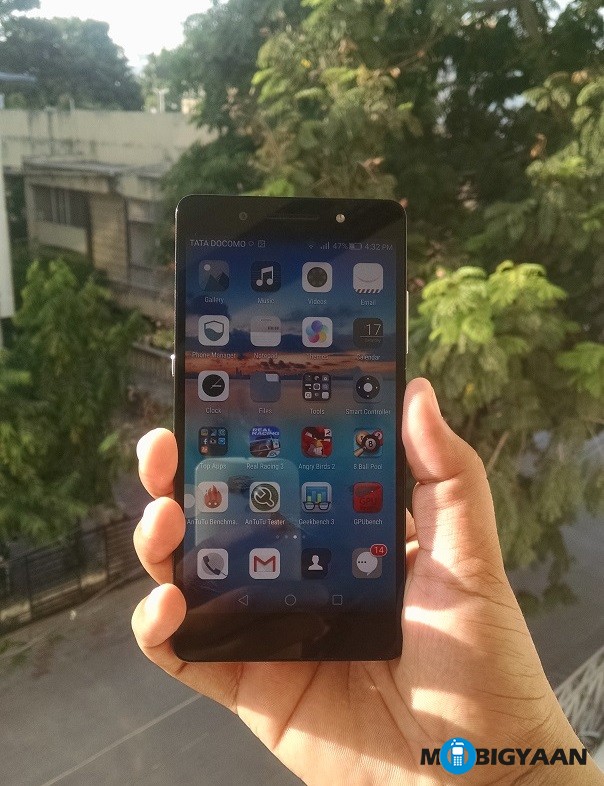 Outdoor Visibility
The screen is quite vivid and crisp offering a great viewing angle from all sides. The colors are not too  much saturated which means the images may appear slightly darker. Under sunlight, you will still able to see the images, the brightness of the display is amazing. You can easily use the phone outdoors.
Performance
The Honor 7 is powered by a home-grown 2.2 GHz octa-core HiSilicon Kirin 935 64-bit processor. There are actually two quad-core processors clocked differently (2.2 GHz and 1.5 GHz Cortex-A53), both can be run simultaneously using the big.LITTLE technology by ARM. There is Mali-T628 MP4 GPU under the hood for gaming needs. The 3 GB RAM is very useful for multi-tasking needs.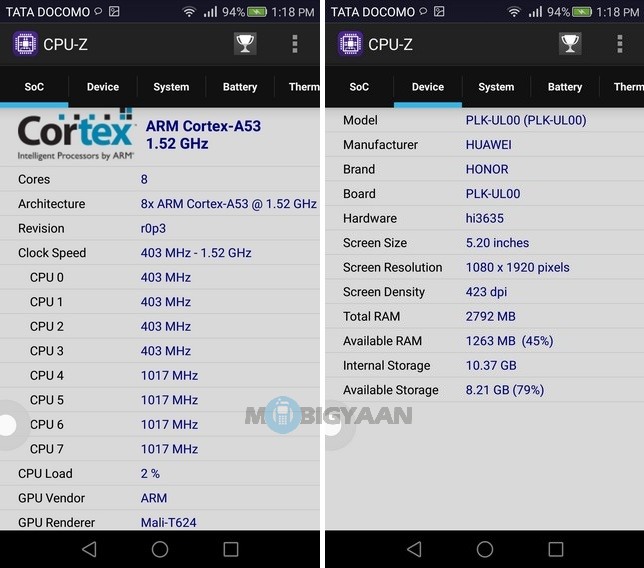 The 30 seconds boot time is quite okay. The Antutu benchmark scored 42943 points. The numbers would have otherwise better if Honor 7 hadn't used an age old GPU. The Geekbench scored 568 in single core performance and 2568 in multi-core performance. The multi-core performance is slightly better than LG's Nexus 5 but not even close to the Samsung Galaxy S5.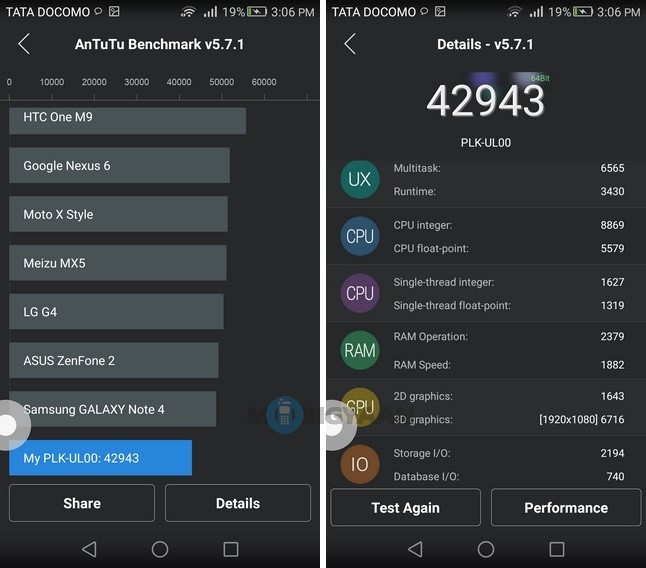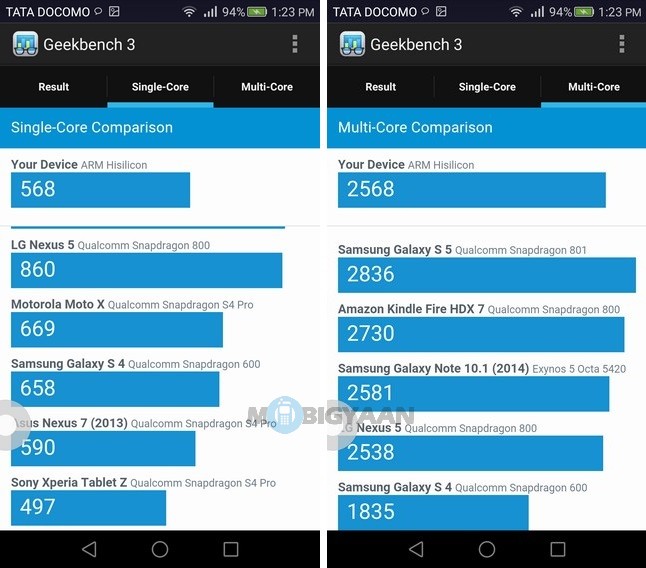 The system takes about 625 MB of RAM, and you will get around 1.8 GB of RAM free. The rest of the RAM is taken by the apps installed and running in the background.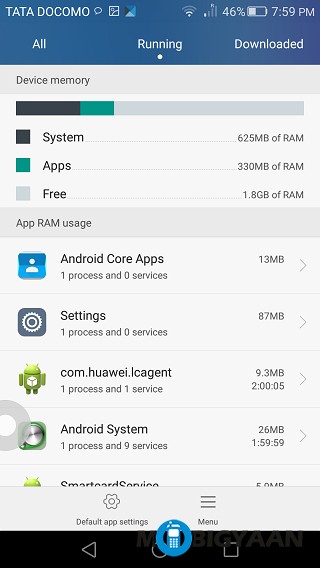 Both the games, Angry Birds 2 and Real Racing are playable and you can expect no big lags. Other games will also run fine as well.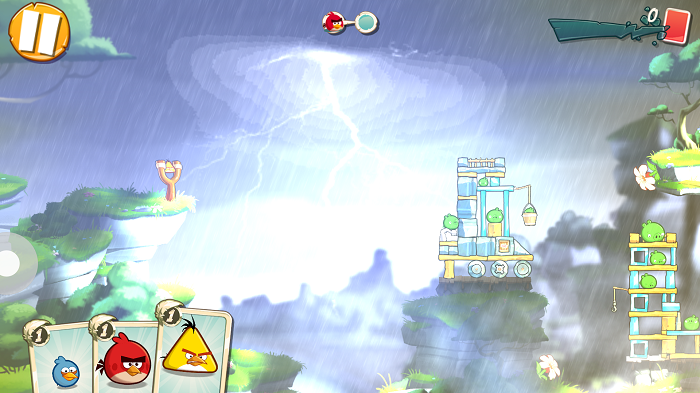 Angry Birds 2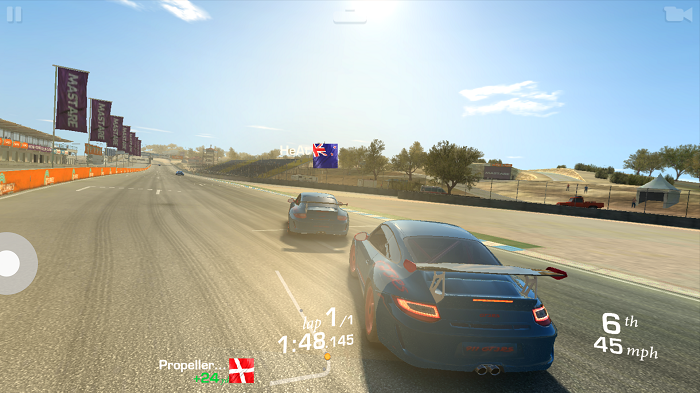 Real Racing 3
Fingerprint Sensor:
The fingerprint sensor is extremely sensitive and you can say that it is lightning fast. With just a tap of your finger, the screen unlocks within half a second. This means it is even faster than the iPhone 6. It supports 360 degrees finger recognition and a few gestures that is used to take selfies, pick up the calls, and dismiss alarms.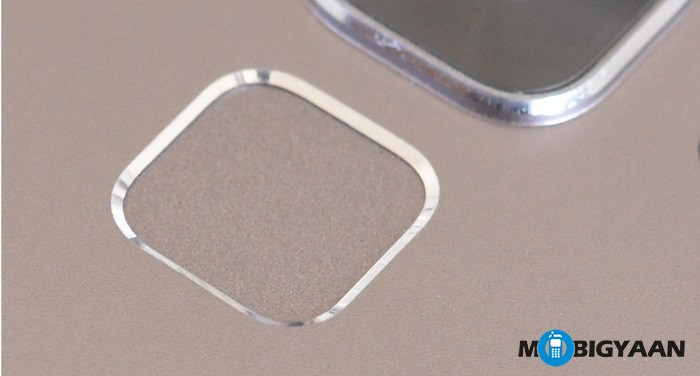 Software and UI
The Honor 7 comes with an Emotion UI 3.1 based on Android Lollipop 5.0.2. The EMUI has an iOS-like resemblance. It is highly customized, the icons and menus may feel different and not related to Android. The navigation of the UI is very smooth and fluid though the skin is very much heavy and highly modified. You can say that it is a mixture of iOS from Apple and MIUI from Xiaomi.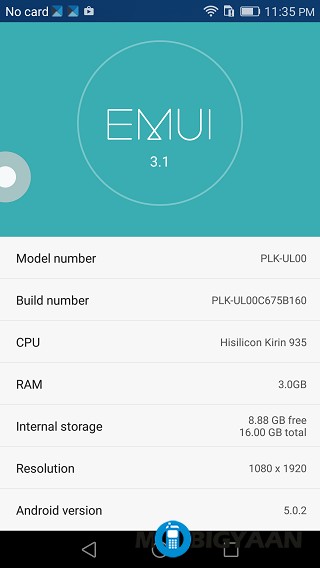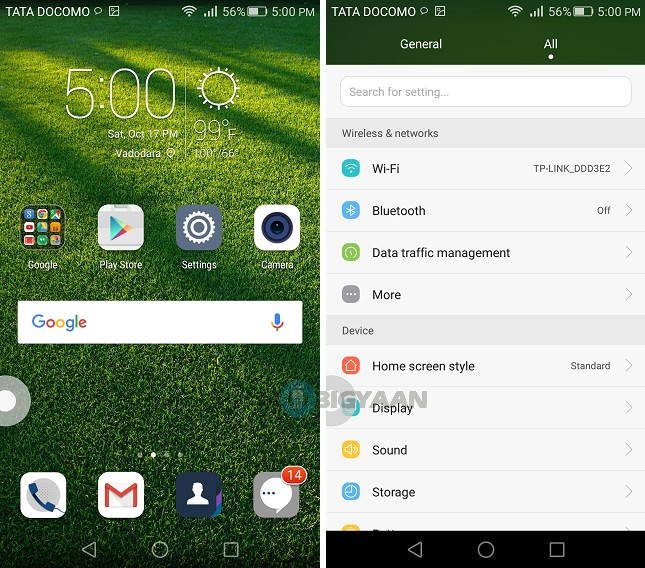 Homescreen and Settings
You can swipe from down to up to use the quick shortcuts menu from the lock screen.
Lockscreen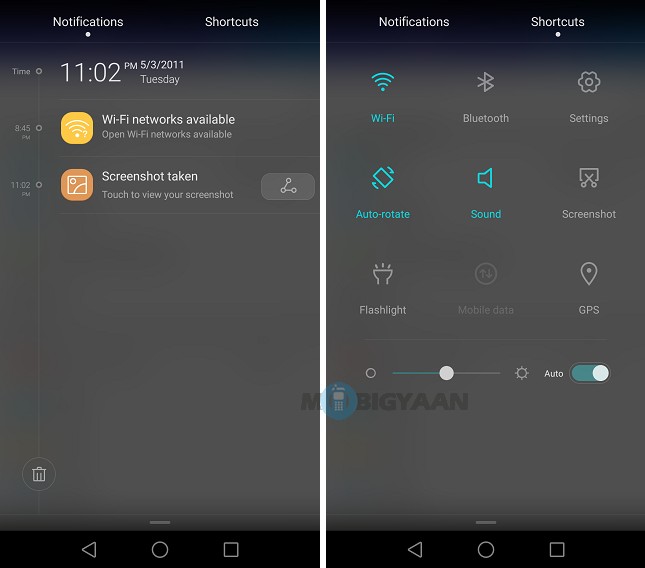 Notifications and Shortcuts
You can customize UI the way you want. You can change the navigation buttons location. You can disable the apps that run in the background as well as free up the RAM. The EMUI will ask you to close apps that will drain the battery. There is a floating white dot for navigation and lock.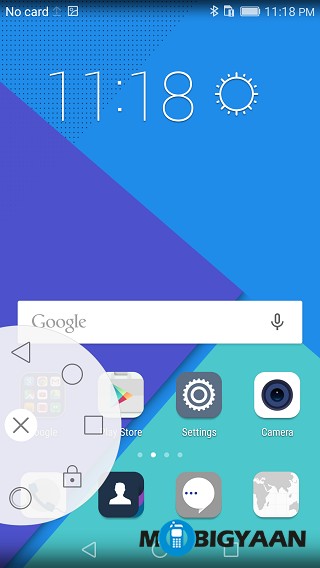 The keyboard is comfortable to type in both portrait and landscape. The keys on the keyboard are well spaced.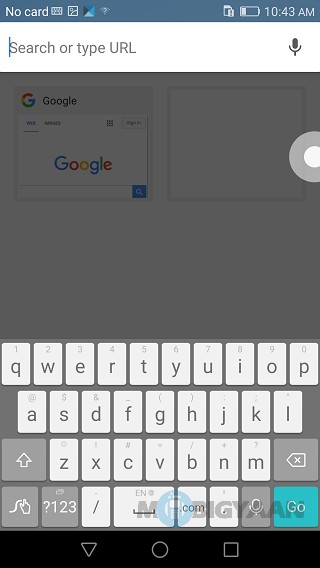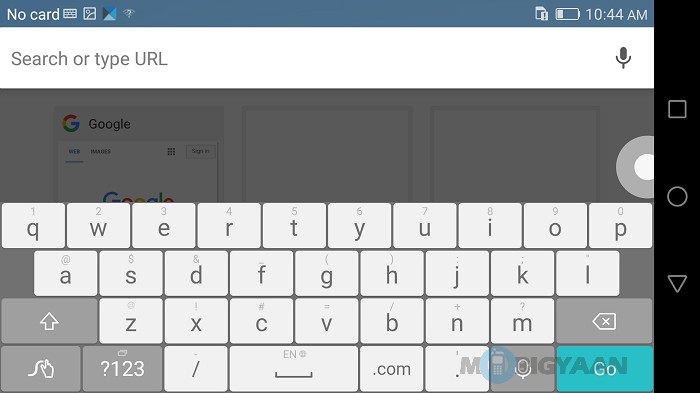 The EMUI comes with plenty of features to play with. There are Motion Control and the Smart Key button settings. The Smart Key can be configured 3 times. Press, Double press, and Press and hold.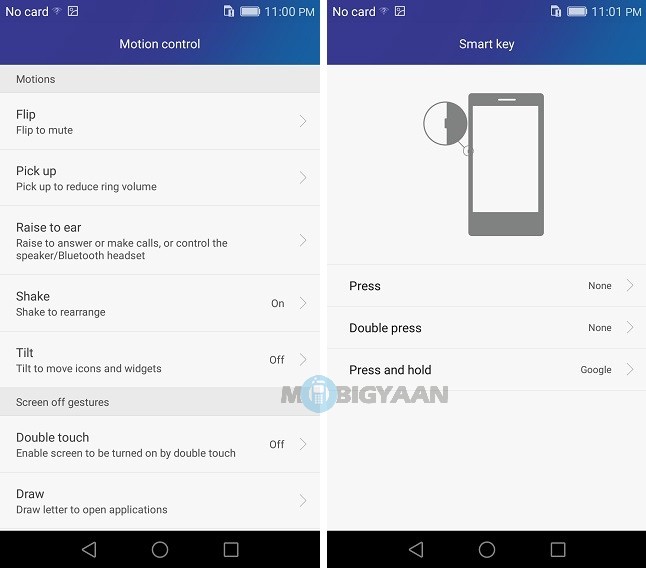 Camera
One of the key highlights is the Honor 7's camera. The rear camera is a 20 MP Sony IMX230 sensor (f2.0 aperture) with a dual-LED flash and can focus in 0.1 seconds, according to the company. We found that the auto-focus is very fast and as close to being said.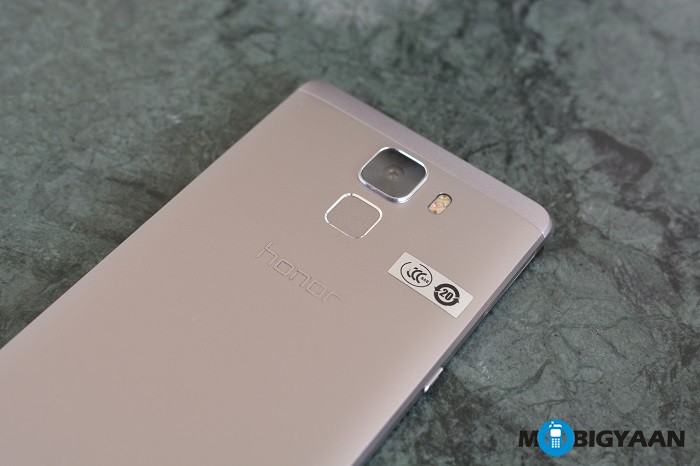 The main camera at the back is a competent performer and produces great results. The shots captured are amazing and will get even best in when there is more light. The details are good in low light when zoomed, there will be little to no noise in the images. It performs way good in its price range. It also supports 60 FPS slow motion video capturing. The only con here is the camera doesn't take 4k videos but 1080p instead.
Want to know more about the camera under extreme low lighting conditions, check the camera with its Super night mode here.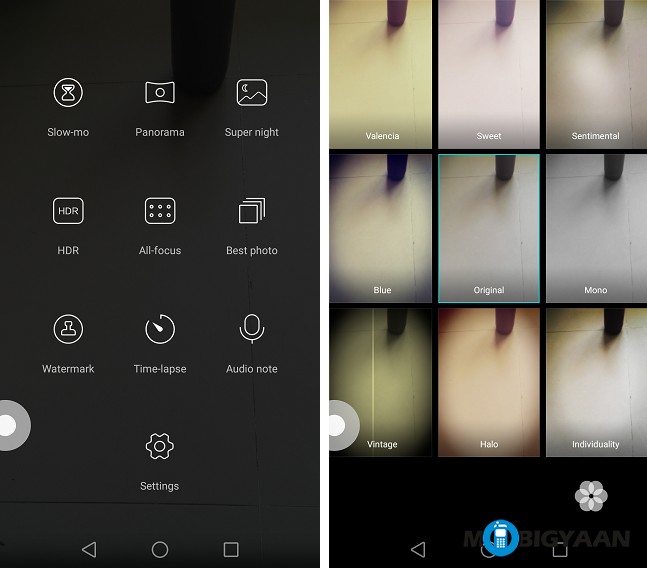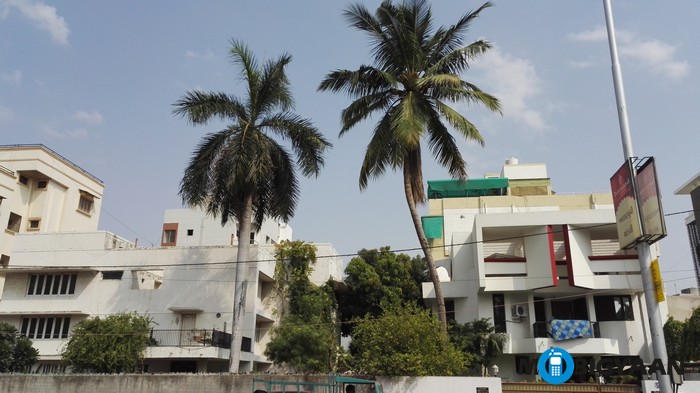 The Daylight Shot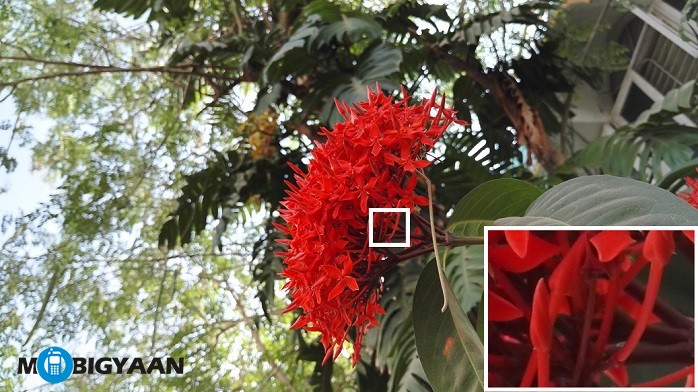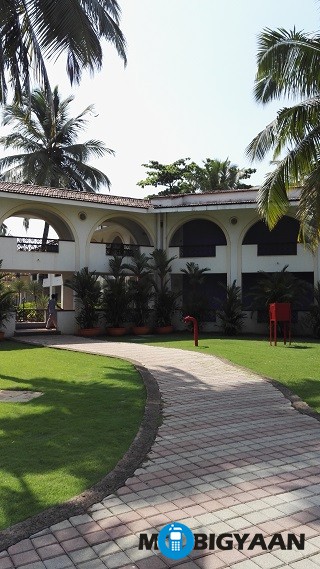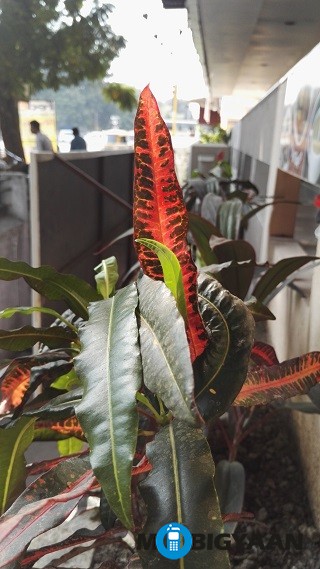 The Portrait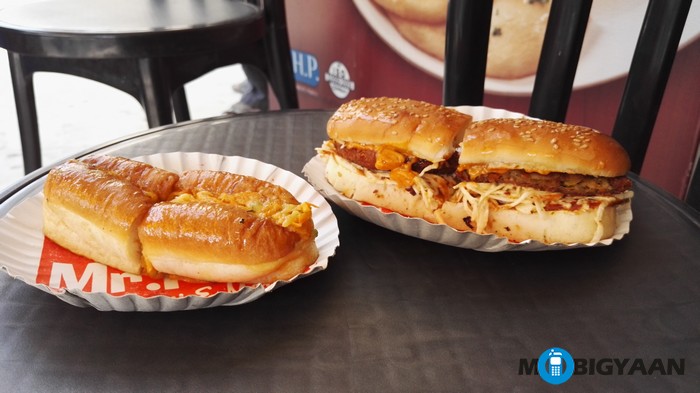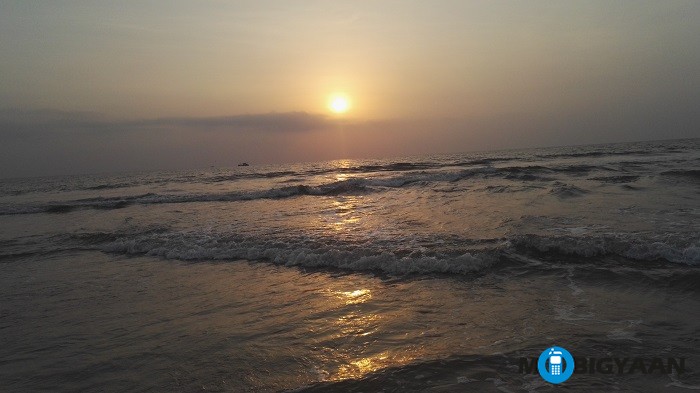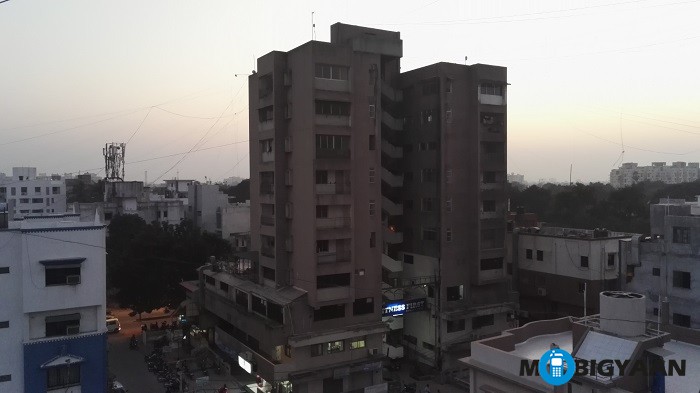 Normal Shot
HDR

Panorama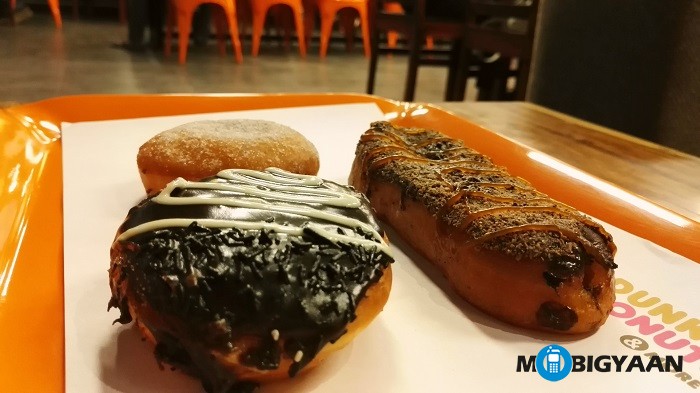 Food Mode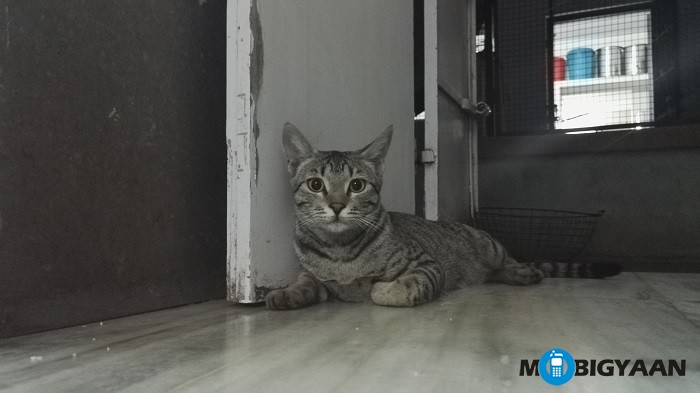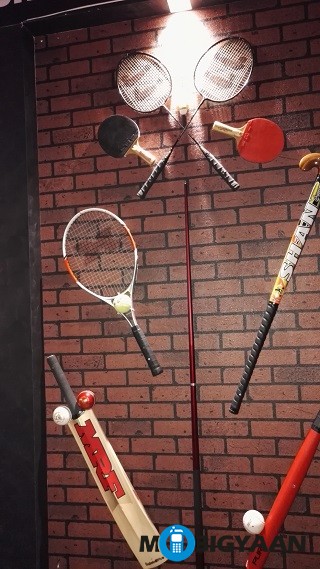 With Flash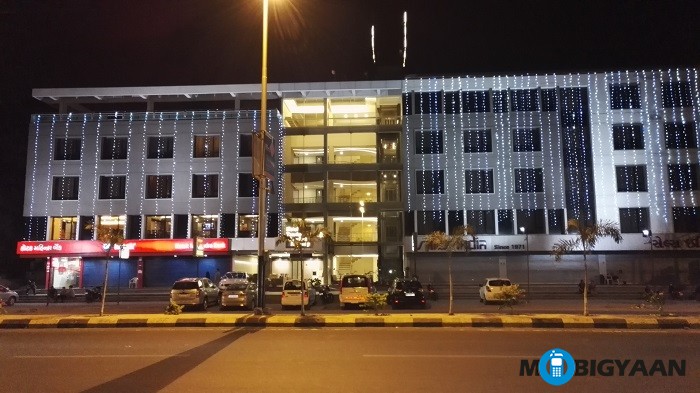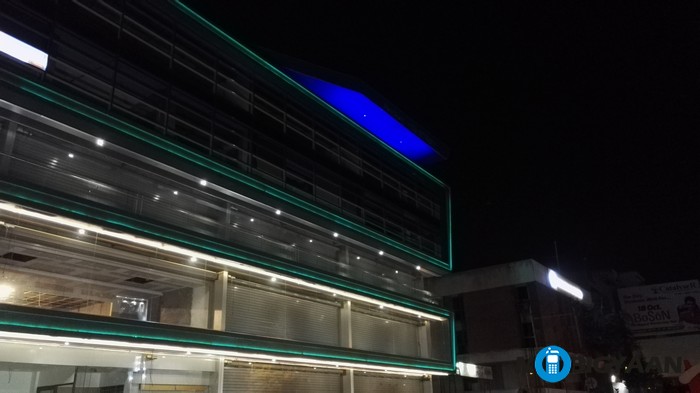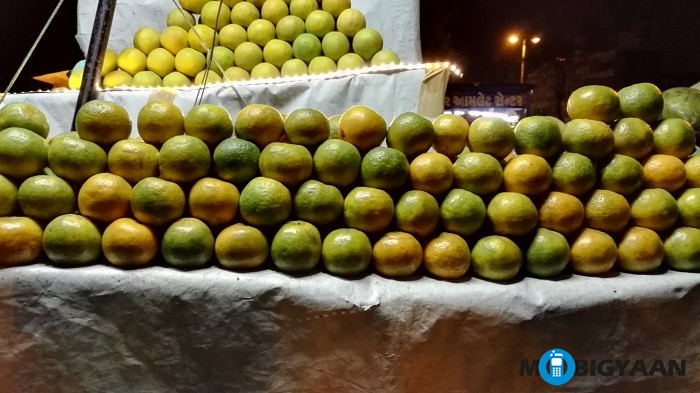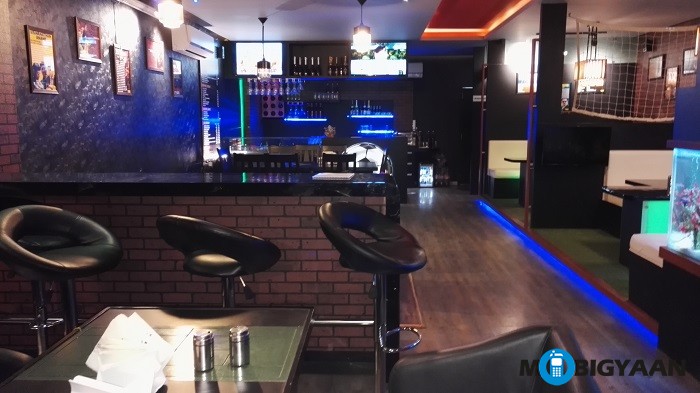 Indoor shot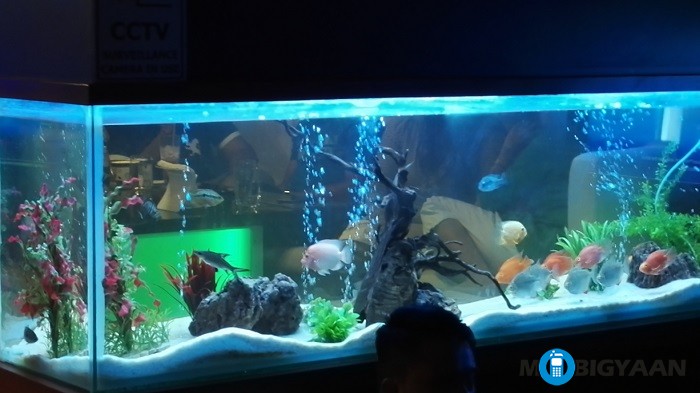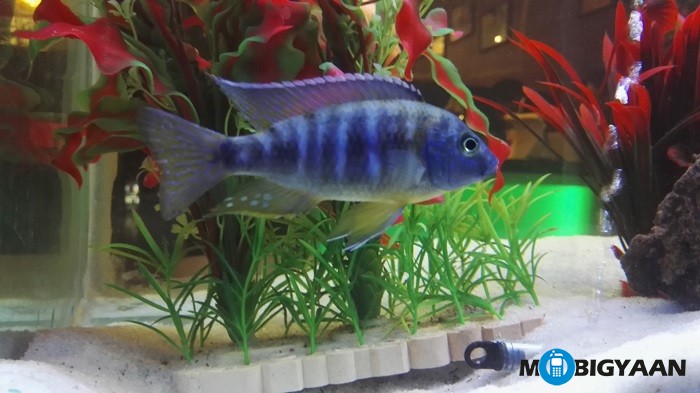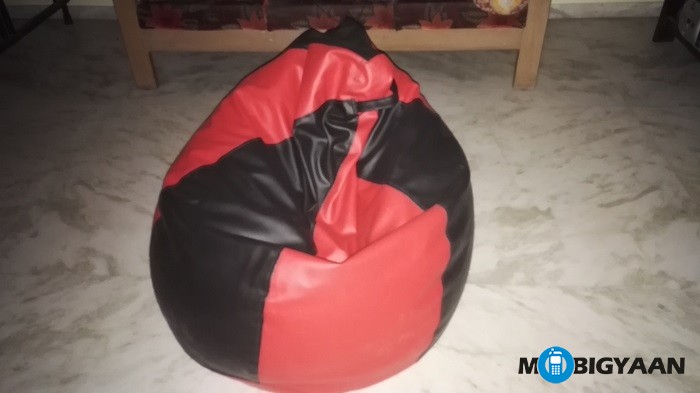 Flash In Action Under No Lights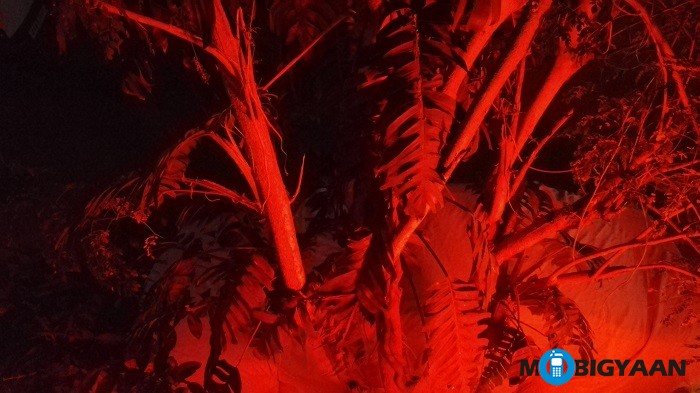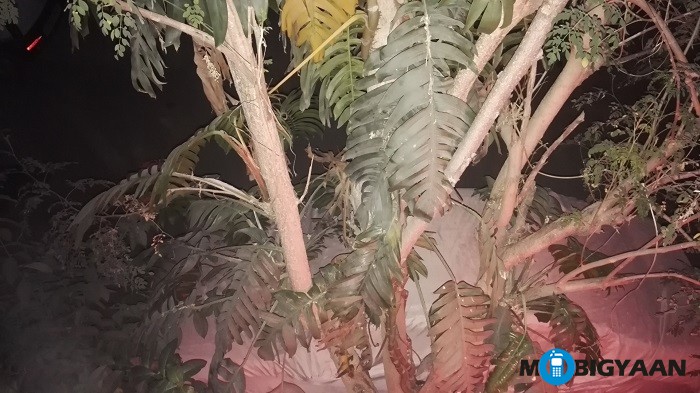 The front camera boasts an 8 MP with an LED flash which is very useful for taking selfies at night, however, the flash isn't very powerful under low lights since it's a soft flash. It may seem to be a gimmick at the first place though it can get your selfies quite better under incoming weak lights. The front camera performance is fairly acceptable. It has a fixed focus which is not great and your shots will be limited to a specific range. Just don't expect anything spectacular.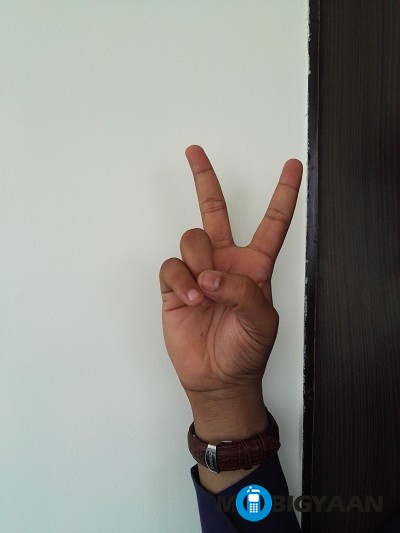 The Selfie Camera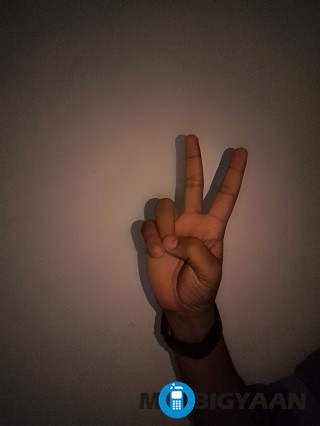 Front Soft Flash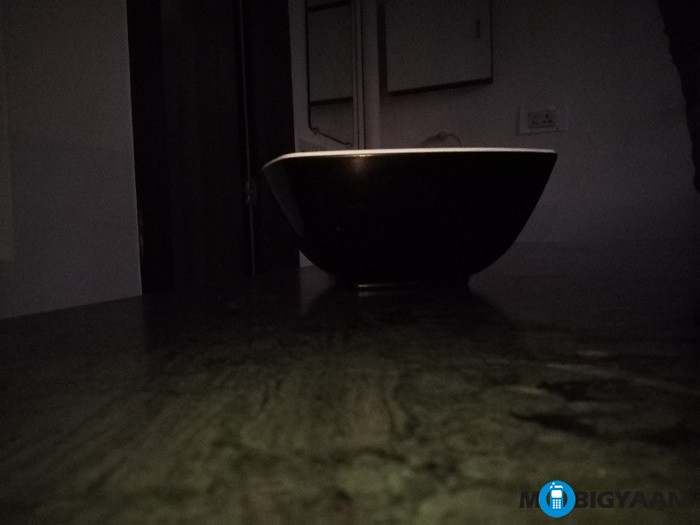 Call Quality and Microphone
The call quality on Honor 7. The sound using the microphone is clear and loud for the people on the other side, but when in noisy places you may be required to speak a bit louder. You can hear the voices clearly in the phone speakers as well as on the loud speakers.
Storage and Connectivity
The Honor 7 has 16 GB built-in storage, but you will get 10.35 GB free to use. The rest of space is taken away by the system.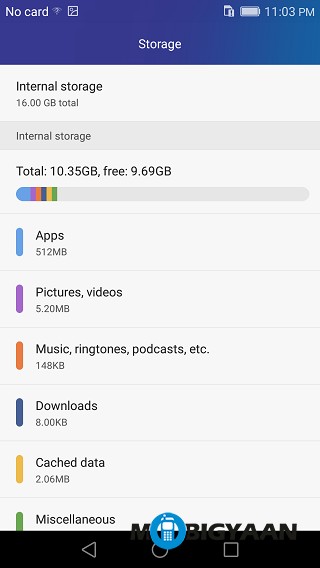 There is not USB Type-C but has a regular MicroUSB port for connectivity. You will find NFC, Wi-Fi 802.11 a/b/g/n/ac dual band, Bluetooth 4.1, GPS and 4G LTE network support in it. The music clarity is a hefty one. The output volume is very loud and superb.
Battery Life
The Huawei Honor 7 packs a large 3100 mAh battery which is non-removable. The battery dropped to 2% while playing Angry Birds 2 for 10 minutes and dropped to 4% while playing Real Racing 3 for 10 minutes all with Wi-Fi turned on and auto-brightness. We ran a few YouTube videos for 10 minutes the battery drop to 3%. To sum it up, within half an hour, the battery dropped to almost 9%.
A 30 minutes music playback took away 3% of the battery. It seems like the battery runs normal but sometimes it may drain a lot when used heavily. We believe it is due to the heavy skin it wears.
The battery stats shows that the phone could last a day and a half or more if used lightly. But when used heavily, it cannot last a day.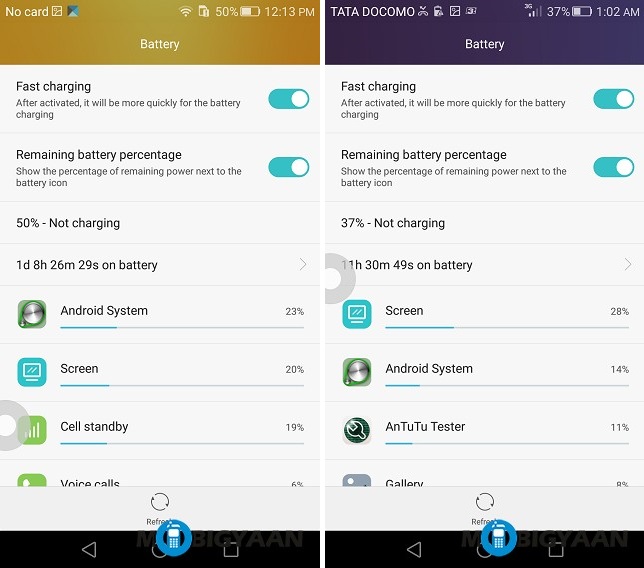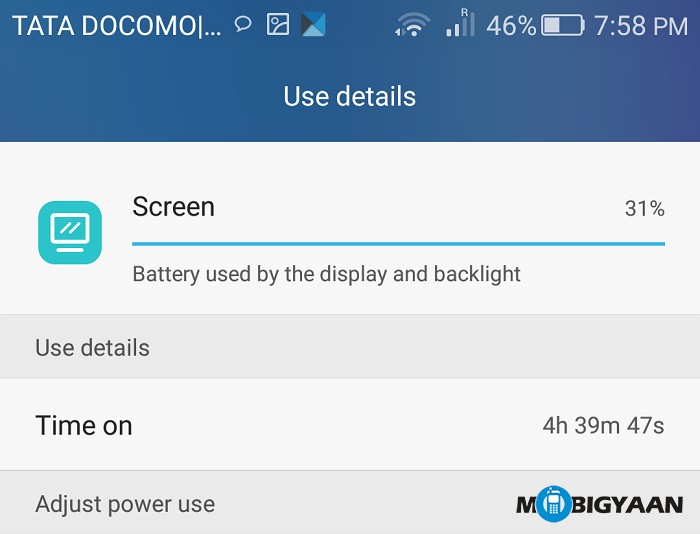 Charging:
An interesting feature is the 'Reverse-Charing'. The phone can be used as a power bank for charging other smartphones. Not so common, eh?
The smartphone comes with a 5V and 0.2 A fast charger. In our battery charging test, it took 20 minutes to charge from 59% to 73%. You can expect to charge the phone fully in 2 to 2.5 hours. The honor 7 doesn't support wireless charging.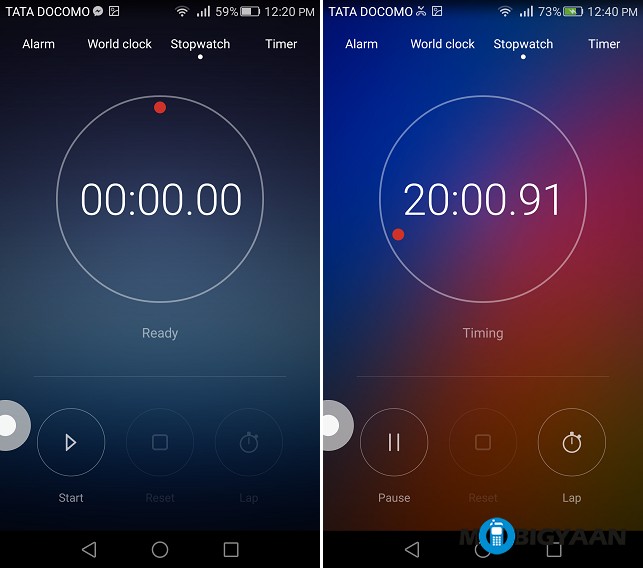 Charging in 20 Minutes
Pricing and Variants
The price of Honor 7 is ₹22,999. It is sold exclusively on Flipkart in India. The Honor 7 comes in two different color models, Fantasy Silver and Mystery Gray. In India, Huawei has released 16 GB version. There is a 64 GB version as well, but it is not available in India as of now.
Verdict
Honor 7 is a great device in terms of design and build and also considering the specifications it offers. It offers a power packed performance and must be considered if you are planning to buy a smartphone in ₹20,000 to ₹25,000 price category.
Pros
Good build quality
Fast fingerprint scanner
Solid rear camera
3 GB RAM
Reverse charging: Can be used as a power bank
MicroSD support
Cons
No earphones bundled
No wireless charging
No dual Speakers