With the 7 inch tablet market heating up after Kindle Fire stole the limelight last year and Kindle Fire arriving straight from Google, Huawei has decided to join the smaller tablet bandwagon and has unveiled the MediaPad 7 Lite.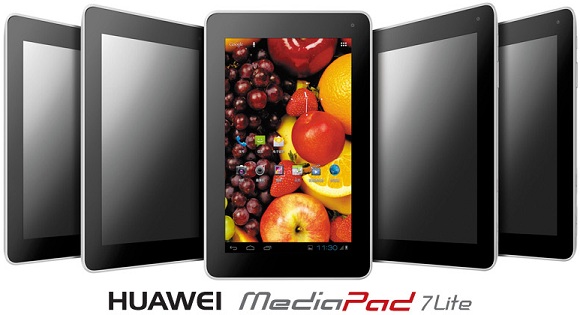 But along with the unveiling of the tablet on its website, Huawei has kept the full specifications of the MediaPad 7 lite close to its chest.

But what we do know from the available information is that the 7 inch Android OS running tablet would arrive with 7 inch Full View IPS display which will be capable of full HD video playback. The body of the tablet is made up of metal unibody design with silvery aluminium alloy.
 
There is also a rear facing camera of unknown resolution on the MediaPad 7 Lite and the tablet is capable of making 3G cellular Voice calls, SMS, MMS and also arrives with

Wi

-Fi connectivity.
 
This is all we know for now officially from Huawei and expect the company to spill more beans on the other specs, pricing and also the availability of the tablet.
 
But going by the specs revealed until now, we do not expect the tablet to arrive with the $199 price tag, but if it does, then Google's Nexus 7 will have to run for its money.