Facebook Phone built by HTC delayed until mid-2013
It has been long rumoured and we are hearing about it again. The Facebook Phone which is being developed by the Social networking giant in collaboration with HTC has probably been delayed if unnamed source of Bloomberg is to be believed.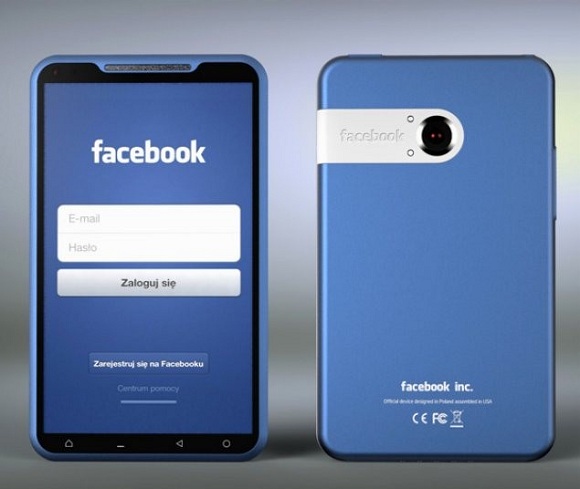 Concept of the Facebook Phone

Earlier we had heard that the Facebook Phone would be arriving in Q3 2012 but that seems to have been moved to mid-2013.
The last time we heard about the Facebook Phone was about 2 months back, when it was being said that Facebook is on a hiring spree with roping in ex-Apple employees and engineers to work with the company to develop a

smartphone

totally dedicated to the Social Networking site.

The reason behind the delay of the Facebook Phone is being attributed to HTC wanting to work on different projects for now and so this Facebook Phone being pushes to mid-2013. Well it is actually good for Facebook too as it'll have more time to develop a modified operating system for the Phone which we are expecting would run on Android.

Oh and not to forget, we have also heard that Microsoft is deeply interested in getting the Facebook Phone run on its Windows Phone OS which would also be interesting for to see how the OS is modified to run on the

smartphone

.

But the most interesting part of this Facebook Phone is that neither Facebook nor HTC has confirmed anything on the device and we do not even know if such a device even exists. But with rumours flowing in every now and then, we might see the Facebook Phone arrive eventually.
Would you be interested in buying such a

smartphone

which arrives deeply integrated with Facebook?