If you think that getting a quad core smartphone in the $300 range is impossible, then you are mistaken. Our favourite tipster, @evleaks today leaked the Huawei Ascend G700 which may be priced at around $300.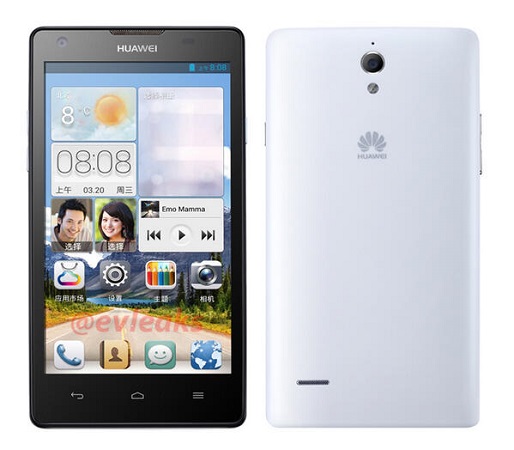 According to a tweet from @evleaks, the picture of the Huawei Ascend G700 along with its specs were revealed. The Ascend G700 is expected to feature a quad-core MediaTek MT6589 SoC with a HD display.
It is claimed that the Ascend G700 would have a 5 inch display which, if is indeed HD, would have a resolution of 720p. It is expected to pack in 2 GB of RAM. It's no surprise that the device would run on Android v4.2 Jelly Bean.
It is very interesting to note that the device has been approximated to cost just $300, thus showing an increasing trend of high-end smartphones priced at lower rates. It is yet to be seen if this 5 inch device would be limited to only Chinese markets or will be seen by the rest of the world too.