We had earlier reported that Microsoft was working on an update for Windows Phone, called as Windows Blue. While we knew it would add a lot of new functionalities, it seems it would also have an advanced speech recognition capability.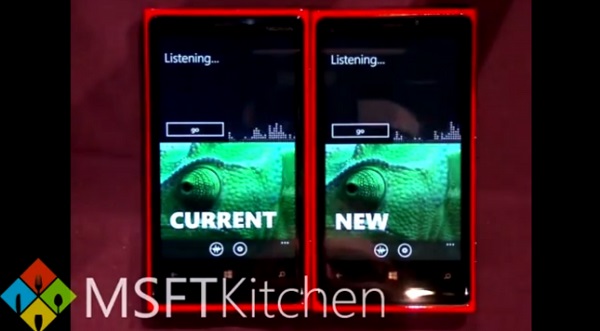 According to the video leak, the advanced speech recognition technology that Microsoft is currently working on in demonstrated. It shows the speech recognition with speed accuracy improvements and a new streaming mode that allows Windows Phone users to search while they speak. It also handles speech request in noisy environments in an effective manner.
While not many details or features of the speech recognition technology were seen, it has marked similarities with the Android voice search seen in Android Jelly Bean OS. Only the search while speaking feature stands out. Currently the technology seems to be a research project, but keeping in mind the upcoming Windows Blue, this feature could be made exclusively for the Windows Phone platform.