Huawei ties-up with Arsenal Football Club as global smartphone partner
Recently Indian manufacturer XOLO had partnered with Liverpool football club to provide exclusive content to its customers, now Huawei has announced a similar tie-up with Huawei.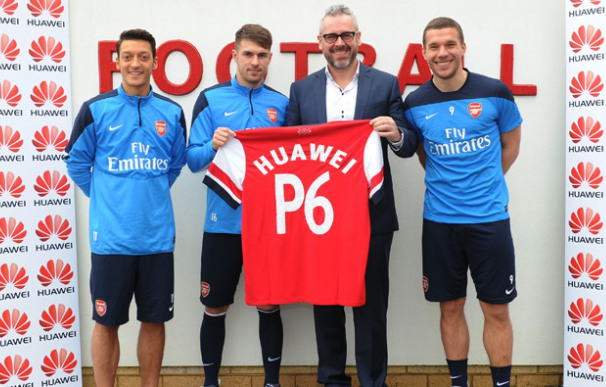 Huawei has partnered with Arsenal Football Club as the clubs global smartphone partner. The partnership, which would be officially declared at the upcoming Premier League game at the Emirates Stadium, would include exclusive offers and content for the Arsenal fans who are Huawei customers. Huawei would also show its brand presence during Arsenal matches.
As part of the partnership between Huawei and Arsenal Football Club, the officials and players would be a part of Huawei's communication and promotional activities. The deal would also give Arsenal access to its fans through mobiles for pre-season tours and other digital fan engagement
Speaking about the partnership, Mark Mitchinson, executive vice president at Huawei Technologies, said, "Huawei is delighted to partner with Arsenal, one of the world's leading football clubs. We are a young, dynamic brand, as well as a technical leader in our field and this makes us a great brand match for a club with the global stature of Arsenal. We look forward to working with all the team at Emirates Stadium over the coming years."